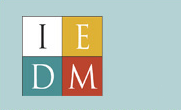 There is always a lot of posturing and pontificating when semiconductor executives talk about the future of process development. They are fighting an air war of perception and investor expectations, so naturally want to make sure they have plenty to brag about. But, as we pointed out recently with Intel's problems at 14nm, moving from one generation to the next is not easy – and it's only getting harder.
So what do the guys who are really hands on when it comes to process development – the developers at the big IDMs, the memory providers and the foundries — think about the challenges facing them with the current and next generation of process technology? Are we really nearing the end of Moore's Law? Can we get past 14nm and 10nm and into single digit geometries?
At IEDM, our friends at Coventor have assembled an impressive line-up of folks to give you perhaps another point of view. First, let me say that IEDM is a great event and brings together world class thinkers – and doers – to talk about device manufacturing. This year's event is December 7-10 in Washington DC.
Coventor is hosting a reception that promises to be more than just free drinks and hotel finger food. They've invited 6 heavy hitters who get their hands dirty every day worrying about how to move process technology along. Plus, their own CTO of Semiconductor, David Fried – who can hold his own with anyone when it comes to talk of FinFETS, 3D ICs, flash memory and other challenging IC manufacturing topics – will be in the mix as well (David runs the group within Coventor that develops the SEMulator 3D virtual fabrication software platform that many manufacturers are using to reduce the time and effort required to develop new processes).
Joining David will be Dr. Brian Green from IBM; Mark Fisher from Micron; Dr. Andy Wei from GLOBALFOUNDRIES; Jaouen Herve from ST Microelectronics; Sean Lian from Samsung; and Laith Altimime from IMEC.
If you want to hear what's really going on in the world of process development, you won't find a better place. These guys are ready to talk openly and honestly, so you can expect some great insights.
The Coventor-sponsored event will be held on:
Tuesday, December 10 at theChurchill Embassy Row Hotel (Kalorama West room). The hotel is right across the street from the Washington Hilton where IEDM is held. Doors open at 5:30PM and the discussion begins at 6:30PM.
To RSVP for the event, drop an email to RSVP-to-COVENTOR@coventor.com
About Coventor
Coventor, Inc. is the market leader in automated design solutions for micro-electromechanical systems (MEMS) and virtual fabrication of MEMS and semiconductor devices. Coventor serves a worldwide customer base of integrated device manufacturers, fabless design houses, independent foundries, and R&D organizations that develop MEMS-based products for automotive, aerospace, industrial, defense, and consumer electronics applications, including smart phones, tablets, and gaming systems. Coventor's software tools and expertise enable its customers to simulate and optimize MEMS device designs and fabrication processes before committing to time-consuming and costly build-and-test cycles. More information is available at http://www.coventor.com.

About IEDM
With a history stretching back nearly 60 years, the IEEE International Electron Devices Meeting (IEDM) is the world's pre-eminent forum for reporting technological breakthroughs in the areas of semiconductor and electronic device technology, design, manufacturing, physics, and modeling. IEDM is the flagship conference for nanometer-scale CMOS transistor technology, advanced memory, displays, sensors, MEMS devices, novel quantum and nano-scale devices and phenomenology, optoelectronics, devices for power and energy harvesting, high-speed devices, as well as process technology and device modeling and simulation. The conference scope not only encompasses devices in silicon, compound and organic semiconductors, but also in emerging material systems. IEDM is truly an international conference, with strong representation from speakers from around the globe.
lang: en_US

Share this post via: