A recent press release from eSilicon caught my eye. The company has been touting their 7nm SerDes quite a bit lately – reach, power, flexibility, things like that. While those capabilities are important, any high-performance chip needs to work in the context of the system, which usually contains technology from multiple sources. So, interoperability does matter and eSilicon's press release announcing the addition of an interoperability demo with a mainstream FPGA at a major show is relevant. The release also talked about working with another ecosystem partner – Precise-ITC, to validate that their forward error correction (FEC) IP worked with the eSilicon SerDes as well.
Interoperability demo at OFC: eSilicon 56G SerDes and Precise-ITC 400G FEC
"Our current SerDes demonstration showcases the robustness, low power and flexibility of our 7nm device," said Hugh Durdan, vice president of strategy and products at eSilicon. "It is also important to demonstrate interoperability with other popular hardware. I am delighted we can showcase this additional aspect of our SerDes capabilities at OFC."
"Precise-ITC is a leading provider of Ethernet and optical transport (OTN) intellectual property products for ASIC and FPGA," said Silas Li, Director of Engineering at Precise-ITC. "OFC2019 is a showcase event for the partnerships we have with FPGA vendors, ASIC developers, like eSilicon, and test equipment developers. Together, we're enabling rapid deployment of 400GbE."

Digging a bit more, the release announced additions to the demo compliment eSilicon will showcase at OFC. The Optical Fiber Communication Conference and Exposition (OFC) is a huge technical conference and trade show that is over 40 years old. According to their website: "OFC is the largest global conference and exhibition for optical communications and networking professionals." There are over 700 exhibitors on 350,000 square feet of exhibit space. The show takes up the entire San Diego Convention Center, which is also where Comic-Con is held. This a huge show, absolutely.
Digging further, you can find some more interesting news in the press release. In addition to the interoperability demo, eSilicon is demonstrating a complete HBM2 memory subsystem using Silicon's latest 7nm HBM2 PHY, Northwest Logic's memory controller and an HBM DRAM stack from a leading memory supplier. And they're demonstrating the performance, flexibility and extremely low power consumption of their 7nm SerDes using with a five-meter ExaMAX Backplane Cable Assembly from Samtec.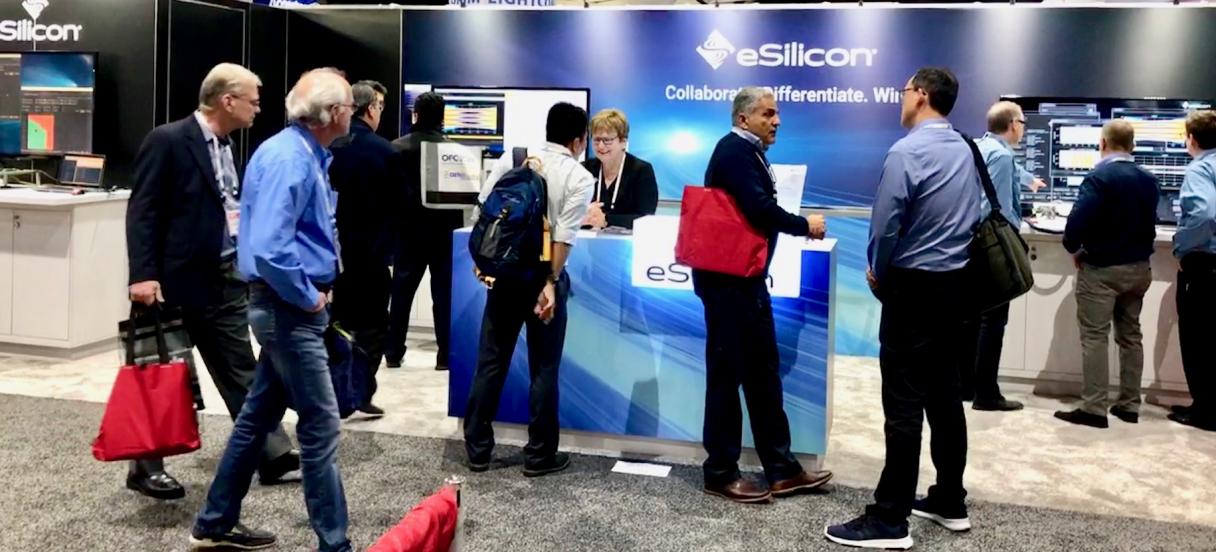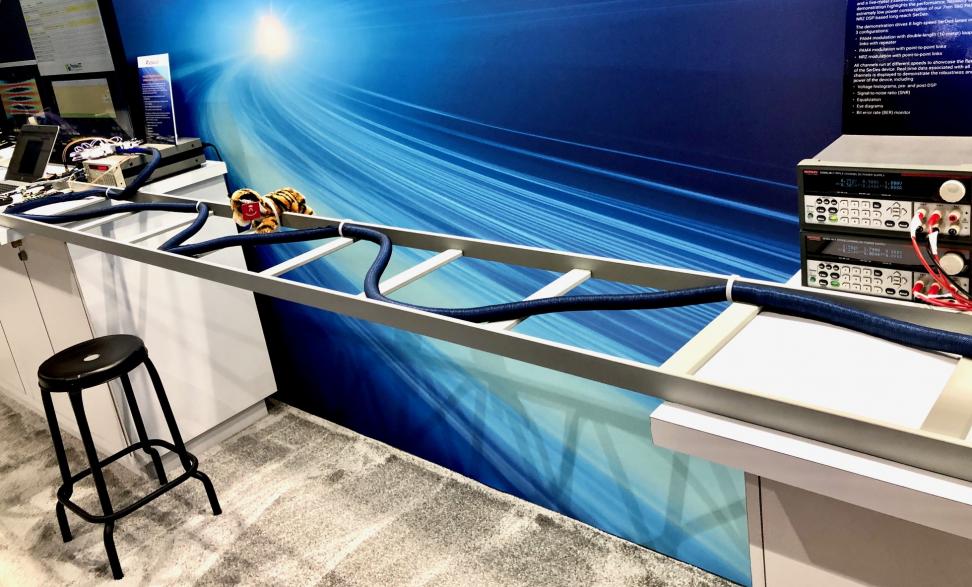 eSilicon is demonstrating high-speed communications over a five-meter copper cable at the biggest optical networking show in the world. I would say that takes a lot of confidence. I had some spies at the show, and they reported quite a bit of interest in eSilicon's copper cable demo. They appear to be driving the longest electrical cable at the show. Getting high speed and low power with a proven, simpler technology such as copper is certainly appealing. I'll be watching to see what eSilicon announces next.
Share this post via: