No area of electronics is moving faster than automotive semiconductors. Everyone has been talking about the increasing electronics content of automobiles for decades. With Advanced Driver Assistance System (ADAS) and autonomous driving becoming a reality the pace has picked up even more. These new designs combine just about every single advanced subsystem used in SoC designs. Prior to the giant leap in mobile device technology, people talked about how there was a 'convergence' coming that would integrate communications, networking, graphics, processing, etc. That did indeed happen with the result being the current generation of cell phones.However, a new convergence is coming.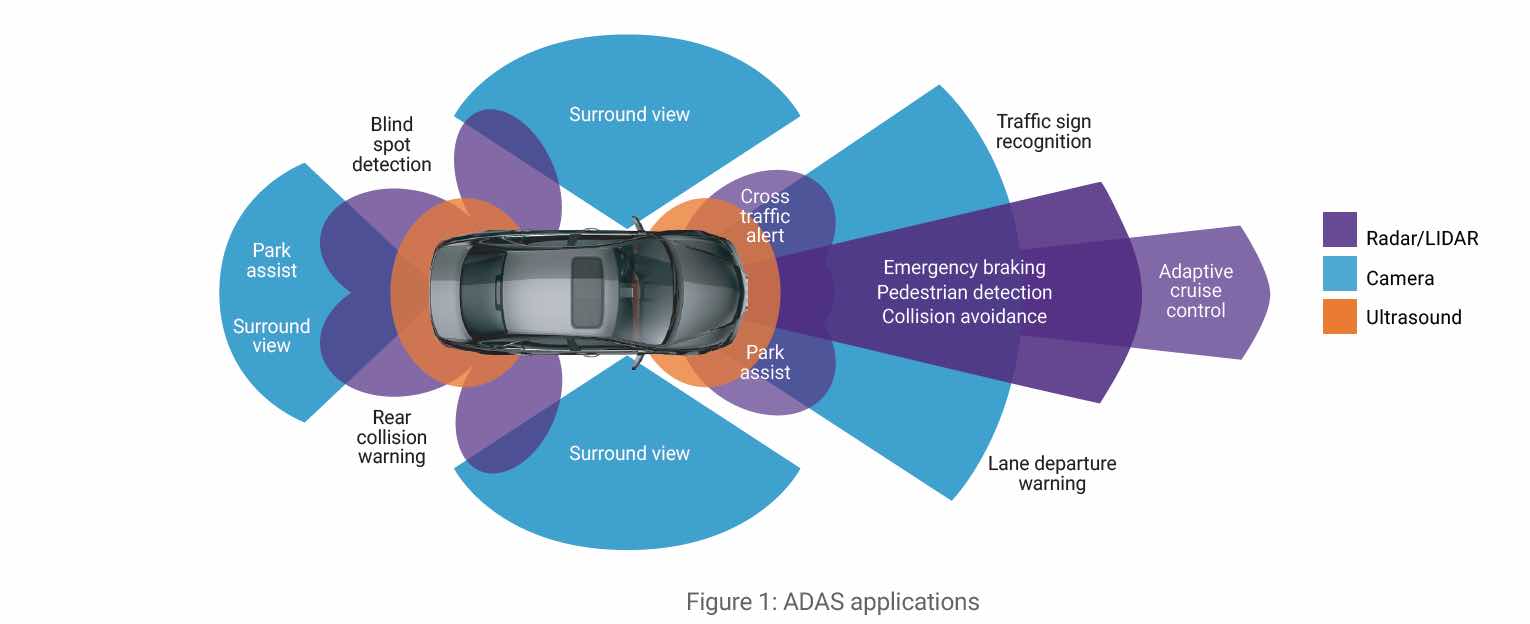 With ADAS and autonomous driving, we are essentially talking about putting advanced supercomputing along with state of the art sensor fusion, multiple modes of wired and wireless networking, high-speed memory, and advanced algorithms into each car. The rigid power, security, and reliability constraints on these new systems make this a more daunting task. Exciting new companies like FABU Technology have come along to address the growing market for AI SoCs with innovative designs targeted at ADAS and autonomous driving.
FABU has set out to rapidly build SoCs for ADAS and autonomous driving that can collect sensor data from gyro, accelerometer, compass, vision, lidar and radar systems, then combine them with maps, real time traffic and road condition data to create an accurate view of the vehicle's environment. Surrounding vehicles, traffic signs, and pedestrians must be identified. Additionally, the ADAS and autonomous driving systems need to monitor the driver to detect driver attentiveness, distraction or drowsiness.
The market is moving too fast for a company like FABU to set out to build the required automotive IP from scratch. At the same time much of the IP needed is specialized and has be built to automotive standards. These standards include ISO 26262 and AEC-Q100. In order for them to focus on their core competency, FABU chose to license a broad swath of the necessary IP from Synopsys. Their automotive-grade DesignWare IP offerings are ideally suited to FABU's needs.Going this route allows FABU to focus on where they add value – implementing highly optimized algorithms – while leveraging IP that meets their functional needs as well as all automotive reliability and security requirements.
I had a chance to speak recently with Ron DiGiuseppe, senior marketing manager for automotive IP products at Synopsys, about FABU's choice for IP. They worked closely with FABU to help them select the optimal interface, security, processors, and foundation IP solutions. Interface IP is being used to collect data from sensors, such as MIPI for image and video.
FABU will be using the Synopsys Safety Island for its ARC processors with dual lockstep cores, which have an independent safety monitor to check for faults and failures. In the event of a safety exception there is an escalation to the host processor where it can be independently processed.
Ron also talked about the need for security. The last thing you want is security intrusions. Synopsys IP offers hardware Root of Trust with encryption and a trusted execution environment (TEE) to prevent tampering and other malicious activities.
By licensing the broad portfolio of IP from Synopsys, FABU will benefit from consistency in the deliverables, especially with respect to documentation for ISO 26262 and IP integration. Ron pointed out that Synopsys will work with FABU to ensure selection of the ideal process node to meet their PPA and safety requirements. Synopsys has built relationships with foundries for automotive processes as part of their commitment to this market. FABU can use the licensed IP as a foundation for creating SoCs that offer breakthrough functionality and performance. The announcement contains detailed information on each of the categories of IP that they licensed and information about how each of them meets the requirements for automotive applications.
Synopsys automotive-grade DesignWare IP comes with documentation for ISO 26262 compliance and their automotive IP is ASIL B or D Ready. For reliability, Synopsys works with foundries to ensure AEC-Q100 compliance. This involves producing GDS layout that meets the more stringent automotive reliability including design rules for Grade 1 and 2 temperature. Another area where Synopsys adds value for the automotive market is with their test and repair tools, which further improve quality and reliability.
Share this post via: