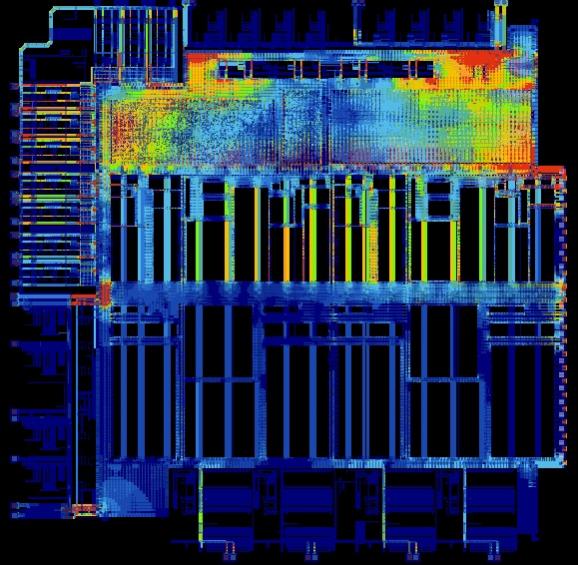 EDA is big on growth through acquisition, being acquired many times throughout my career I know this by experience. In fact, we have a wiki that tracks EDA Mergers and Acquisitions and it is the most viewed wiki on SemiWiki.com with 101,918 views thus far.
In March of 2017 ANSYS acquired CLK Design Automation which did timing variation analysis and FX for transistor model and simulation. At the time I worked for Solido Design who had some overlap with CLK and we actually looked at acquiring them before ANSYS did. The jewel in the crown of CLK was the technologists and one of those jewels is Dr. Joao Geada, absolutely.
Bio:Dr. Joao Geada is a chief technologist at ANSYS, with over 20 years of EDA experience. He leads the development of the semiconductor business unit's FX timing and timing variation products. He is the author of numerous papers and patents around static timing analysis and statistical timing. Before ANSYS, Dr. Geada was CTO and co-founder of CLK Design Automation and one of the lead architects in the verification and simulation group at Synopsys. Before Synopsys, Dr. Geada was a senior researcher at Cadence Design Systems and started his career at the IBM TJ Watson Research Center. Dr. Geada holds a Ph.D. and bachelor's degree in engineering from the University of Newcastle on Tyne (UK).
Dr. Geada is the speaker for the upcoming webinar Addressing Multiphysics Challenges in 7nm FinFET Designs.Even if you can't make the live webinar sign up and you will be notified when the replay is up:

Date: March 28, 2019
Time:9 a.m. PST
Presenter: Dr. Joao Geada, Chief Technologist, ANSYS
Webinar Link:http://bit.ly/2C8pF3B
Abstract:
Variability has become the new enemy in 7nm FinFET designs. You can't fix what you can't find, and variability takes many forms. For instance, there is variability in process due to smaller geometries, variability in voltage drop due to varying workloads and variability in temperature across the chip due to increased self-heating and joule heating effects. All directly impact silicon performance. Increased cross-coupling of various multiphysics effects such as timing, power and thermal in 7nm designs poses significant challenges for design closure. Power grid design and the profound impact of grid weakness issues on timing-critical paths have become limiting factors for achieving the desired performance and area targets. Power grids consume a significant amount of metallization resources, and with routability becoming a big constraint at advanced nodes, power and timing closure have become a designer's nightmare.
Traditional margin-based methodologies that have served well in the past are becoming ineffective. These methodologies helped in confining the problem space by decoupling design methodologies to manage complexity and limitations in electronic design automation (EDA) tools that are not architected to solve multiphysics challenges. At 7nm process nodes, however, these siloed methodologies are increasingly failing to achieve the highest performance in silicon. Margins work well only as long as the results are predictable. With the margin-based approach, increased variability makes it hard to predict true silicon behavior and impacts both time-to- result (TTR) and time-to-market (TTM) goals in complex design projects.
Attend this webinar to learn how ANSYS multiphysics simulations can be leveraged for better understanding the true limits of built-in margins and accurately predicting post-silicon behavior. Multiphysics simulations will enable you to achieve the target maximum frequency on silicon, while drastically improving the functional yield of your chips.
About ANSYS, Inc.
If you've ever seen a rocket launch, flown on an airplane, driven a car, used a computer, touched a mobile device, crossed a bridge, or put on wearable technology, chances are you've used a product where ANSYS software played a critical role in its creation. ANSYS is the global leader in Pervasive Engineering Simulation. We help the world's most innovative companies deliver radically better products to their customers. By offering the best and broadest portfolio of engineering simulation software, we help them solve the most complex design challenges and create products limited only by imagination. Founded in 1970, ANSYS employs thousands of professionals, many of whom are expert M.S. and Ph.D.-level engineers in finite element analysis, computational fluid dynamics, electronics, semiconductors, embedded software and design optimization. Headquartered south of Pittsburgh, Pennsylvania, U.S.A., ANSYS has more than 75 strategic sales locations throughout the world with a network of channel partners in 40+ countries. Visit www.ansys.comfor more information.
Share this post via: