Advanced IC packaging, such as fan-out WLP (Wafer Level Packaging) and 2.5D TSV (Through Silicon Via) will drive the packaging equipment market, particularly lithography. This will help specific equipment manufacturers in 2019, since the WFE (Wafer Front End) market will drop 17%. But the Back-End lithography market, led by Veeco.
Advanced Packages
The IC industry is evolving as new technologies replace old ones. As dimensions on advanced ICs move below 10nm, packages that house and protect them from the environment and aid in bonding to the printed circuit board are also evolving. Traditional wire bonding is being replaced by flip chip (FC) bonding, which, in turn, is being replaced by wafer level packaging (WLP).
Sales in Advanced Packaging are driven by shipments of lithography systems and upgrades to Outsourced Semiconductor Assembly & Test companies (or OSATs) and foundry customers in support of advanced packaging processes, such as Fan-Out Wafer Level Packaging (FOWLP) and Copper Pillar. OSAT growth and capacity will be driven by broader technology trends such as artificial intelligence (AI), mobile, autonomous vehicles, big data and 5G deployments.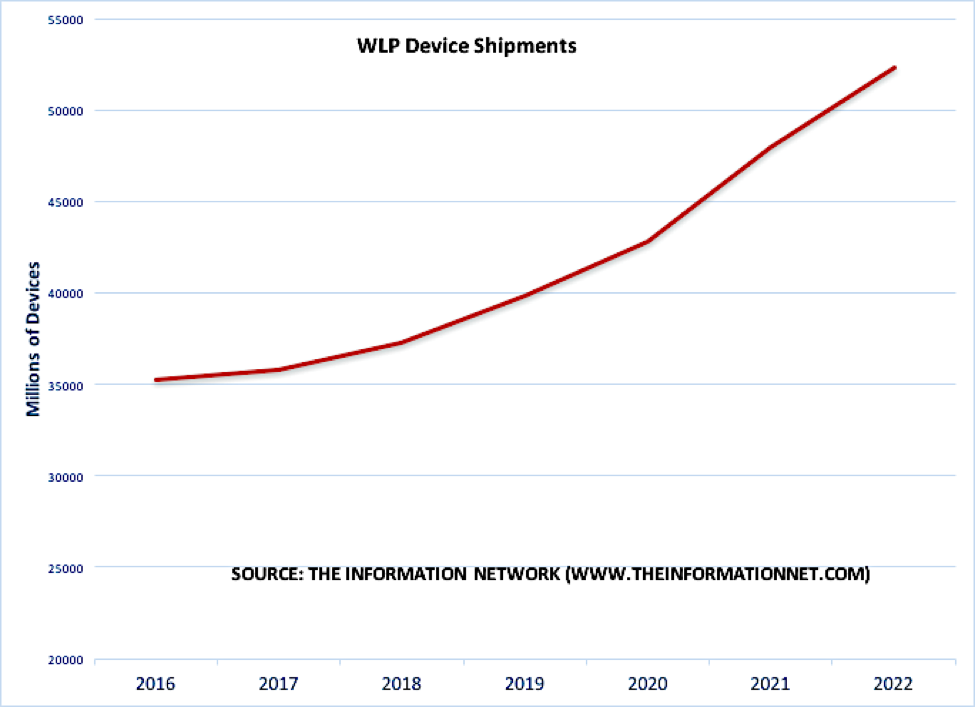 Lithography Market
Competition in the advanced packaging lithography market comes from various reduction steppers and proximity and projection aligner companies such as: Canon (CAJ), EV Group, Rudolph Technologies (RTEC), Shanghai Micro Electronics Equipment Co., SUSS MicroTec, Veeco, and USHIO.
Chart 2 shows market shares for the advanced packaging lithography market for 2018, according to our report. The top three companies – Canon, Veeco, and EV Group held a 70% share of the market, and if we include SUSS, these companies held an 85% share of the market.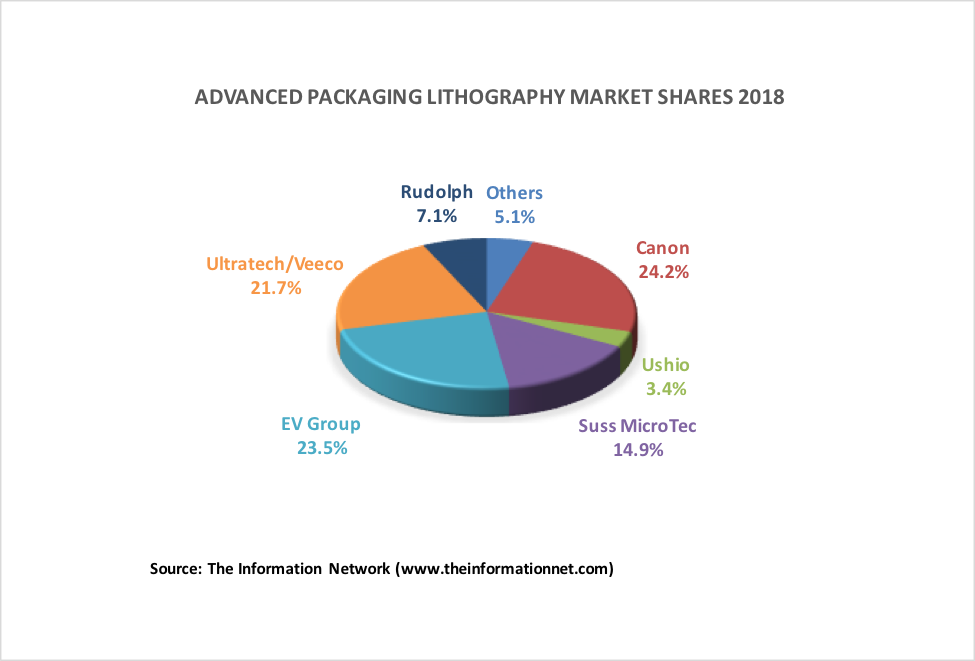 Chart 3 shows the 2018/2017 YoY growth of the advanced packaging lithography companies. Veeco grew 35% after a rocky transition following the acquisition of Ultratech. Veeco's lithography tool is broadband stepper, which supports all three wavelengths–436nm, 405nm and 365nm. These are produced by a broadband spectrum mercury light.
Canon, a strong contender in the WFE and FPD (Flat Panel Display) lithography markets, grew 20.5% YoY. The company is utilizing expertise from a strong installed base of thousands of lithography tools, combined with improved optic resolution, to make reduction steppers a viable technology in advanced packaging.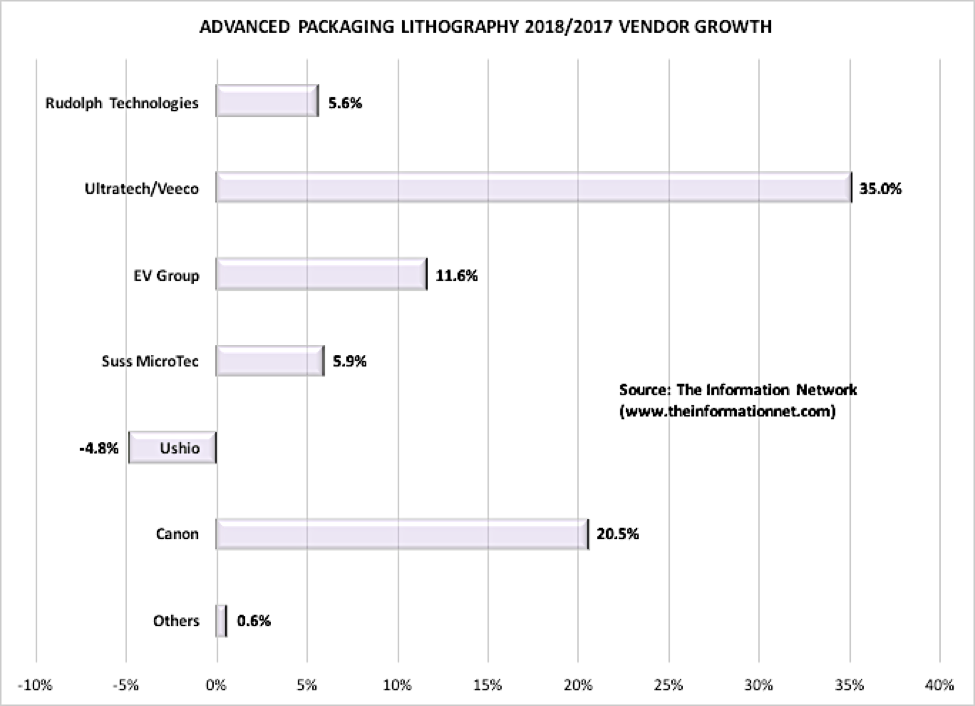 According to The Information Network's report entitled "Flip Chip/WLP Manufacturing and Market Analysis," the number of ICs packaged in WLP will exhibit a CAGR of 6.8%. In contrast, IC growth in 2019 is forecast to drop 12.1% by industry consortium WSTS. Chart 1 illustrates the growth of WLP in terms of number of devices.
Share this post via: