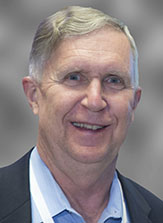 Bob Smith is executive director of the ESD (for electronic system design) Alliance that many Semiwiki readers will remember as the EDA Consortium. As Bob explains, the semiconductor industry is changing and evolving, and the electronic system design ecosystem with it. I encourage you to take a break from what you're doing and read about the ESD Alliance and the new event, ES Design West.

What are your responsibilities as Executive Director of the ESD Alliance?
It's my duty to ensure we are listening to our members and the design ecosystem so that we are responding and delivering programs and services that provide value. We exist to promote the importance of the electronic system and semiconductor design ecosystem throughout the electronic product manufacturing and supply chain, a $2-trillion global market.
Why did EDA Consortium become the ESD Alliance? What changed?
When EDAC was originally conceived in 1989 and formed, the world of EDA was growing rapidly. It was a favored market for the venture capital community as it promised to drive the growth of newer and more complex semiconductor devices by bringing computer automation to the design process. The organization was founded by rapidly growing EDA companies so that they could have a legal forum to discuss issues that impacted the business as whole. Calling it the Electronic Design Automation Consortium made sense.
Thirty years ago, the spotlight was on the chip. Getting to tape out was a huge milestone, as it still is. The worldview from EDA technology users was chip centric. Yes, they knew that chips would become part of something bigger –– components in a system –– but they were focused on getting new chip designs taped out and released to manufacturing.
There was little in the way of third-party IP and software. After all, that was the responsibility of a different group who had to write the software that would enable these chips to do something useful.
Fast forward to today. EDA remains critical to design and is a multi-billion dollar industry. It is a relatively mature industry compared to its beginnings with annual growth rates of 5% ~ 6% per year. Third-party IP has grown from a relatively obscure business to a multi-billion dollar business segment growing at > 10% year to year.
We increasingly are seeing the worldview change from a chip-centric perspective to a system-centric perspective driven by diverse markets, such as mobile, automotive and medical. For every chip designer working on silicon, there could be 10 software developers writing code that will determine what that chip/system does.
A great example is the smartphone and the amount of software that turns an incredible collection of hardware into a platform that supports voice, video, photography, payment systems, location tracking, music, health and a million other applications.
In 2016 and 2017, we realized that the original name of the organization had become self-limiting. For example, why would IP or software code developers or a design services provider want to join an organization focused on EDA? The name was limiting.
We needed to expand the mission of the organization to encompass all that goes on in design and realized changing the name of the organization was key. After much deliberation, we agreed that two key words needed to be included: "system" and "design."
Further, we debated consortium versus alliance and concluded "alliance" had a positive tone. We finally strung it all together and came up with ESD Alliance.
Our new mission encompasses all of design including EDA, IP, embedded software, verification and design services. We often refer to this as the electronic system and semiconductor design ecosystem. The ecosystem is the foundation of the $500-billion semiconductor industry and the $2-trillion electronic product manufacturing and supply chain that it feeds.
How is the ESD Alliance/SEMI relationship going? What was behind the move?
The relationship is going very well. SEMI historically had been focused on semiconductor manufacturing equipment and materials. Some years ago, SEMI began hearing from its constituents that they were interested in the big picture –– the entire electronic product manufacturing and supply chain –– not just equipment and materials.
This is similar to the realization that EDAC went through when it realized that although EDA was important, it wasn't the whole picture. In considering the entire electronic product chain, SEMI recognized that design was a key foundational element.
To build out its mission, it made sense for SEMI to have a presence or stake in design. With the ESD Alliance being the voice of and vital organization representing the design ecosystem, it became clear to both parties that we had a situation where 1 + 1 could easily be > 2. By working together, we could represent the entire electronic product manufacturing and supply chain.
Another driving factor was somewhat independent of the missions of the two organizations. Design and manufacturing, historically separate activities, were becoming reliant on each other for collaboration. That became another factor for the two organizations to join forces so that they could represent both disciplines to foster collaboration.
What's new with the ESD Alliance?
Plenty. One new area of opportunity for the ESD Alliance is SEMI's global reach. While ESD Alliance has many non-U.S. members, we have not had a direct presence outside of North America.
In the fall, shortly after officially joining SEMI, we helped organize a design reception at SEMICON Taiwan. In March, we will attend SEMICON China to participate in a reception focused on the design ecosystem. We will also be continuing our participation in DATE in Florence, Italy, in March and helped SEMI become a sponsor of DATE.
Most important, in July, we will deliver a new design-focused event called ES Design West.
What is ES Design West and why should Semiwiki readers care?
ES Design West is a new expo co-located at SEMICON West in July at San Francisco's Moscone Center.
Two elements help explain its importance. The first is that ES Design West is focused on the commercial aspects of electronic system and semiconductor design. This does not imply that we are not looking forward –– we are. Given the size of the design ecosystem at around $10 billion, it is important to offer a venue that promotes and highlights how this technology is being applied.
The second aspect and reason explains why ES Design West will be co-located with SEMICON –– design and manufacturing are becoming closer. With the complexity of systems being designed and manufactured today, collaboration between these two disciplines is no longer just talk. It is a requirement.
ES Design West will have a unique identity, area and branding at SEMICON West for design ecosystem members including our own theater. We also will have ample information exchange by being located in the same venue that historically draws a large audience from the manufacturing side of the electronic product design and manufacturing chain.
In fact, many of those attendees have been asking for the design ecosystem to have a presence at SEMICON West.
Why is the ESD Alliance organizing a new industry trade show? Don't we have enough industry events?
We are creating something new and different! Obvious questions are "What is so different? Doesn't this compete with the Design Automation Conference (DAC)?"
DAC offers the most prestigious technical conference in design automation with a long history of presenting top-notch research papers that often foretell the direction of the industry. DAC is important for future innovation and growth in the design industry.
ES Design West is an expo focused on showcasing the commercial aspects and successes of the various segments of the electronic system and semiconductor design ecosystem. It is not intended to be a technical conference. By being co-located at SEMICON West, we are providing a venue that naturally brings the entire electronic product chain together in one much larger event.
Which companies are exhibiting?
The current list of confirmed exhibitors include a who's who in the design ecosystem, including Ansys, Arm, Cadence, CAST, Cliosoft, ICManage, Mentor, Silvaco and Synopsys. We are in discussions with many other companies that have inquired about becoming one of the inaugural exhibitors for this new event.
A question I hear all the time is "Why will designers come to SEMICON West"? First, I need to reiterate that ES Design West is a separate show, with its own program, and branding co-located at SEMICON West. In fact, we are located in our own area in South Hall of the Moscone Center and have a "Meet The Experts" Theater for our exclusive use.
We formed an Advisory Committee of senior industry executives and professionals meeting regularly to develop the program, identify key topic areas and secure companies and speakers for this area. The program content is being defined and developed by designers for designers.
The second answer is that designers from Silicon Valley and the great Bay Area and beyond will attend because we are promoting the show directly to them. Even though we know we will have a good crossover of SEMICON West attendees, we are focusing our efforts on the design community that we know and represent as the ESD Alliance.
Who's supporting ES Design West? Who's on the ES Design West Advisory Council?
The Advisory Council has an impressive group of members who have been volunteering their time and energy to pull together an outstanding program.
Members include:
Dennis Brophy –– Mentor, A Siemens Business
Rick Carlson –– Verific
Dave Kelf –– Breker
Stan Krolikoski –– Cadence
Vic Kulkarni –– Ansys
Ramond Rodriquez –– Intel
Julie Rogers –– ESD Alliance/SEMI
Herta Schreiner –– Synopsys
Elan Tanzer –– Arm
Jan Willis –– Calibra
What trends can ES Design West take advantage of?
The trend toward system design is huge and we're moving into the system-centric era. Design in the cloud is changing how design and verification is done. Open source solutions such as RISC-V and the infrastructure being developed around it are changing our perceptions about design. Security is a huge topic. More than Moore and how is Moore's Law advancing in ways that we never anticipated is a discussion that needs to happen and will at ES Design West.
Share this post via: