Jumpstart your testbench development with Questa Verification IP

Register For This Web Seminar
Online – Aug 21, 2019 
11:30 AM – 12:30 PM US/Eastern
---
Hosted by Oasis Sales and Trilogic, Inc.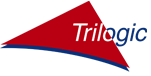 Overview
Today's designs rely heavily on a growing variety of complex industry standard interfaces.  Confections to these interfaces must be verified to ensure IP interoperability and correct system behavior. Mentor's verification IP (VIP) improves quality and reduces schedule times by building Mentor's protocol and methodology expertise into a library of reusable components that support many industry standard interfaces. This frees up engineering resources from having to spend time developing BFMs, verification components, or VIP themselves, enabling them to focus on the unique and high-value aspects of their design.
Who Should Attend
Verification engineers
Verification managers
ABOUT THE PRESENTER
Walter GudeWalter has over 25 years of experience in ASIC/FPGA design and holds a MS in Electrical Engineering from Washington University in St. Louis. He worked for 6 years doing ASIC design at Tellabs Operations. From there, he went to work for Mentor Consulting where he consulted on various ASIC projects including time spent in Munich Germany and Helsinki Finland. For the last decade, Walter has worked as an Application Engineer supporting Mentor's line of Functional Verification Projects.
Products Covered
What You Will Learn
Rapidly generate verification IP components most common protocols use in UVM testbench environment

Use built in sequence items quickly create transaction on your protocol bus
Use built in transaction streams to view transactions in the wave window, raising abstraction level of debug
Identify critical protocol features and use VIP sequences and coverage to verify testing of these features

Rapidly generate memory models and quickly integrate them into any testbench using Mentor's memory configurator software

Verify your memory controllers with assertions, coverage, and transaction level debug
Share this post via: