OK, so maybe the picture here is a little over the top, but thermal and reliability considerations in automotive in general and in ADAS and autonomy in particular, are no joke. Overheating, thermal-induced EM and warping at the board-level, in the package or interposers, are concerns in any environment but especially when you're concerned about high-reliability, long lifetimes and nasty ambient temperatures. These can't just be bounded to an on-die concern. The system as a whole has to meet reliability targets appropriate to the target ASIL rating and that means you have to look all the way from the enclosure and board down through regulators, to sensors and the SoCs in their packages. Calculating thermal profiles across this range and the potential impact on EM, stress and other factors, under a representative variety of use-cases and cooling strategies can be challenging. Join ANSYS to learn how you can manage this analysis using their range of tools spanning from the system to the die level and across multiple physics dimensions.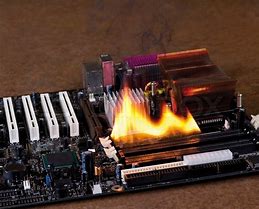 REGISTER HERE for this webinar on May 23[SUP]rd[/SUP], 2018 at 8AM PDT
Summary
Growing market needs for electrification, connectivity on the go, advanced driver assistance systems (ADAS), and ultimately autonomous driving, are creating newer requirements and greater challenges for automotive electronics systems. Automotive electronics, unlike consumer electronics, must operate in very harsh environments for extended periods of time. They must be safe and highly reliable, with a zero-field failure rate over a lifespan of 10 to 15 years. Thermal performance and reliability is critical for these high-power, intelligent electronics, which often include sensors and heterogeneous packaging systems.
Attend this webinar to learn how multiphysics simulations can address key reliability requirements for automotive electronics with thermal, thermal-aware electromigration (EM) and thermal-induced stress analyses across the spectrum of chip, package and system.
Speaker:
Karthik Srinivasan, Senior Corporate AE Manager, Analog & Mixed Signal Products, Semiconductor Business Unit, ANSYS Inc.
Karthik is currently working as a Senior Corporate AE Manager, Analog & Mixed Signal Products at the Semiconductor Business Unit of ANSYS Inc. His work focuses on product planning for analog/nixed signal simulation products and field AE support. His research interests include power estimation, power noise, reliability and thermal analysis for chip-package and system. He joined Apache Design Solutions in 2006 and has taken several roles as part of the field AE team. He received a B.S. in electronics and telecommunication engineering from the University of Madras, India, and an M.S. in electrical engineering from the State University of New York, Buffalo, in 2003 and 2005, respectively.
About ANSYS
If you've ever seen a rocket launch, flown on an airplane, driven a car, used a computer, touched a mobile device, crossed a bridge, or put on wearable technology, chances are you've used a product where ANSYS software played a critical role in its creation. ANSYS is the global leader in engineering simulation. We help the world's most innovative companies deliver radically better products to their customers. By offering the best and broadest portfolio of engineering simulation software, we help them solve the most complex design challenges and engineer products limited only by imagination.
Share this post via: