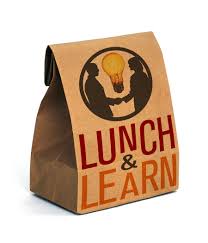 I'm a big fan of lunch and learns, mainly because I'm a big fan of lunch but I also like to learn. I'm also a big fan of Tanner EDA which is why I helped organize this event. Face to face interaction amongst the fabless semiconductor ecosystem is critical to our success so stop on by and network, lunch is on me.
Take a look at the Brief History of Tanner EDA, it really is an amazing company. Over the last 25 years they have shipped over 33,000 licenses of its software to more than 5,000 customers in 67 countries. In EDA that is an incredible milestone! I consult with Tanner during the day on strategic foundry relationships and can tell you first hand they are an absolute pleasure to work with.
Seminar: Driving Innovation in Image Sensors and High Speed Analog/Mixed-Signal Design
Moderated by SemiWiki.com founder, Daniel Nenni, this live lunch and learn session will feature presentations by Eric Kurth – Design Manager – FLIR Systems and Dr. Lanny Lewyn – Principal, Lewyn Consulting. These Tanner EDA customers will share their industry experience and expertise while discussing how they've solved some of today's toughest challenges in thermal imaging and high speed A/MS design. FLIR Systems is a world leader in the design, manufacture and marketing of thermal imaging infrared cameras. Their products serve industrial, commercial and government markets, internationally as well as domestically. Dr. Lewyn is a Life Senior Member IEEE, noted author and frequent invited speaker on topics related to nanoscale analog circuit design.
[TABLE] cellspacing="3″
|-
| Time
| Title
| Presenter
|-
| 11:00
| Registration – Tool Demonstrations available
|
|-
| 12:00
| Lunch served;
Tanner EDA Welcome / Introductions & Overview
| John Zuk, Vice President WW Marketing &
Business Strategy, Tanner EDA
|-
| 12:15
| Uncovering Secrets in Deep Space: High Speed
Analog for Astrophysics Exploration
| Dr. Lanny Lewyn, Life Senior Member IEEE
and Principal, Lewyn Consulting.
|-
| 12:45
| Seeing in the Dark: Innovative Infrared Product
Design enabled by a robust EDA tool flow
| Eric Kurth – Design Manager – FLIR Systems
|-
| 1:15
| Closing comments & Prize Drawing
| Dan Nenni, SemiWiki
|-

Tanner EDA technical staff will be on-hand to provide hands-on demos of the complete Tanner EDA mixed-signal and MEMS tool flow. Participants can view demos during the registration period (11:00am-Noon) and immediately following the customer presentations.
Thursday, October 24[SUP]th[/SUP]
Techmart, Network Meeting Center
5201 Great America Pkwy #122
Santa Clara, CA 95054
Phone (408) 562-6111

More Articles by this author…..
lang: en_US

Share this post via: