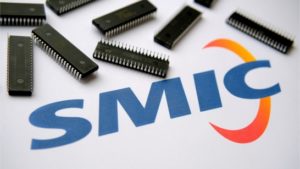 KLAC sports solid QTR & Guide- Foundry & Logic drivers
Management remains dismissive of SMIC embargo
Execution & financials are solid but macro headwinds remain
Nice September Quarter
KLA reported revenue of $1.54B and Non GAAP EPS of $3.03 versus street expectations of $1.49B and EPS of $2.77. Guidance is for revenues of $1.585B+-$75M and EPS range of $2.82 to $3.46 , midpoint of $3.14.
Revenues and revenue guidance was at the high end but perhaps a bit conservative as compared to street expectation.
Also applying for Chinese export license with no anticipated impact
The company claims that there will be no impact in the December due to the embargo on SMIC.
Obviously SMIC was never a significant amount of business but none the less, our view is that there was likely some small impact. Management said they will be applying for export licenses but unlike Lam did not give any body language on expectation of those licenses being granted.
China remains a large exposure at 32% of business
China was 32% of KLA's revenues (versus Lam's 37%) and the largest geographic area with Taiwan (read that as TSMC) second at 24% of business. Korea was 12% and the US was 11%.
At roughly a third of business, China is a very large exposure if the embargo spreads beyond SMIC. Management is clearly trying to downplay the SMIC embargo and potential related issues that could impact business. What, if any licenses are granted and the final impact are yet to be determined and we will start to get a clue when the December quarter is reported
Foundry at 59% remains the key driver
Not surprisingly memory was 31% and logic at 10%. TSMC and China are the two big buyers with TSMC going whole hog on all things EUV.
Though management talked about growing faster than industry average, growth seems to be in high single digits with WFE growing about 10% from 2019's $52B-$53B. This likely suggests that the acquired business is a bit slower than the traditional business.
Reticle Inspection is a big ticket item
High priced reticle inspection tools were a significant driver in the quarter. The industry shift to EUV likely helps this business quite a lot even without actinic inspection. We have heard that Lasertec is growing even faster in reticle inspection as demand is obviously off the charts from customers.
As new products roll out for KLA we could see more upside. In the near term there could be some lumpiness as customers digest both EUV scanners and associated yield management tools.
Acquired business a little soft offsetting strength in core
Specialty Semiconductor & PCB was down 10% Q/Q while core process control was up 10% Q/Q. Higher margins on the core business likely helped offset some of the revenue weakness. Going forward we might expect some variability on the non core business.
The Stock
While KLA put up a nice quarter and good guide it was by no means a blow out that could offset the near term macro market sentiment nor fully make up for concerns over the SMIC embargo and further related problems. It seems to us that these headwinds will act in concert to slow progress of an otherwise great story.
KLA's execution remains near perfect with financial returns virtually bullet proof with $329M in buy backs and dividends and 96% free cash flow conversion.
So while it remains best in class we don't think investors are going to be adding to existing positions in the near term despite the recent softness.
The macro issues likely remain overwhelming as COVID, coupled with China concerns and economic growth concerns create a cloud.
Though there is no near term slowing forecast for semiconductor equipment we remain cognizant of gathering storm clouds on a higher level.
We see little impact on related names such as AMAT or LRCX and ASML.
Also Read:
Coronavirus Remains Good for Semiconductors but not China
ASML is Strong Because TSMC is Hot!
Share this post via: