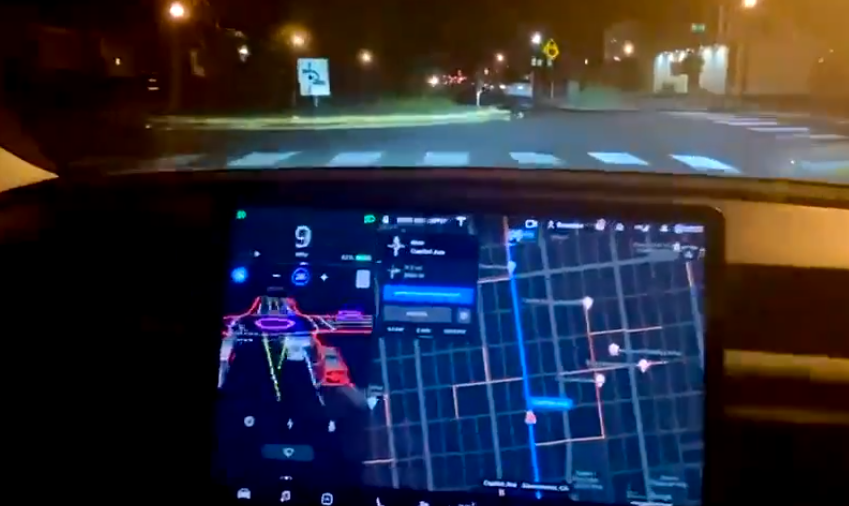 Tesla Motors kicked off the release of its latest earnings with news of record results and the release of the company's Full Self Driving beta. Leading up to the earnings, most attention was focused on whether Tesla will meet its original target of 500,000 vehicle shipments this year in spite of the negative impact of the pandemic.
Chief Financial Officer Zachary Kirkhorn re-affirmed the company's commitment to its original guidance of shipping 500,000. The real news, though, was Tesla's ongoing transformation of the automobile industry.
In an automotive world seemingly obsessed with the pursuit of autonomous vehicle operation, Tesla continues to rewrite the rules. In the absence of significant regulatory guidance from the National Highway Traffic Safety Administration or enforceable global limitations, Tesla continues to press its automation case with Autopilot as a beta requiring driver attentiveness.
The function was already slotted as a premium feature with an $8,000 price tag on new Tesla's like the Model 3. Tesla is now hinting at a future $2,000 price increase to $10,000 for FSD. More importantly, though, the new Autopilot beta is being offered "to a small number of people who are expert and careful drivers."
So this premium vehicle function is not only a luxury, it is a privilege. Tesla owners with suitably outfitted vehicles – capable of supporting the software update – will somehow have to measure up to FSD eligibility. I write "somehow" because only Tesla knows what the qualifications are or how to attain them.
From Tesla's last earnings call the meaning of this is clear. Tesla is monitoring and evaluating its drivers even as it is working to determine which driving parameters are most predictive for reduced claims allowing for less expensive insurance premiums.
As Tesla CEO Elon Musk states on the latest earnings call, "insurance could very well be 30% to 40% of the automotive business." So Tesla is offering multiple tradeoffs for data sharing from Tesla vehicles – 1) FSD availability; 2) lower insurance premiums.
Tesla is driving a narrative whereby FSD capability is an aspirational function that any proud Tesla owner would want to possess. So Tesla owners will be vying for the privilege of buying a car that will be partially capable of driving itself. (Tesla is even offering retrofits for Tesla buyers regretting having NOT purchased the FSD option.)
The reality, of course, is that Tesla owners are actually paying for the privilege of teaching Tesla how to refine its computing algorithms. If Tesla were to overtly ASK its customers to help teach its systems how to drive (like Microsoft asking for your help refining its software by sharing your error messages) the sheer awkwardness would be a non-starter. Simply offering FSD as an expensive option has completely altered the value proposition.
With its connected cars enabled for semi-autonomous operation with the FSD beta Tesla is simultaneously letting drivers teach its systems to refine their self-driving capabilities, while laying the groundwork for the most detailed and accurate insurance underwriting platform in the world. Musk has made it clear that only the best drivers will be invited into the FSD beta domain.
To be clear, Musk is not overtly penalizing bad drivers – i.e. using their data against them. He is rewarding those drivers considered to be, let's say, least crazy, in Musk's own words.
Looking across the autonomous vehicle landscape, there is no comparably compelling value proposition under development. Waymo and Cruise Automation are dithering with low-speed robotaxis practically doomed to failure within an operational domain that will not scale and cannot compete with human driven alternatives.
AV Shuttles are glorified robotaxis that are gaining traction but at a pace comparable to their own low speed operation. Aftermarket AV solutions from Comma.ai and Ghost are simultaneously intriguing and terrifying and likely to spur regulatory and insurance industry backlash.
Auto makers Audi and Daimler are struggling to overcome internal legal and external regulatory barriers to bringing Level 3 automation systems into the market – so far, unsuccessfully. The Germans face a third barrier of a driving public raised on the importance of vehicle performance in human hands. It's not clear that these companies have come to grips with how a self-driven experience will enhance their brand value – especially at lower speeds.
One standout among a vast field of competing auto makers is General Motors and its Super Cruise enhanced cruise control system. Current owners of Super Cruise-equipped Cadillac's have made their enthusiasm for the feature known and GM is steadily expanding its scope to more highways and a broader range of road classifications – setting the stage to deliver the feature to as many as 22 additional vehicle models.
GM has not yet positioned Super Cruise (or the soon-to-arrive Ultra Cruise) as a system built around both aspiration and data sharing. But GM probably has the best shot at delivering such a Tesla-like value proposition.
Tesla's industry impact does not end at making autonomous driving aspirational. Like Philippe Petit, Tesla's Musk likes to engage in his high wire act without a net.
Tesla's "generalized neural net-based" self-driving system is intended to operate without a map, without a cellular connection, and without LiDAR. "There is no need for high-definition maps or a cellphone connection," Musk told investors and analysts on the earnings call.
This is certainly where GM and Tesla part company. GM's Super Cruise is indeed relying on a map, enhanced positioning technology, and wireless connectivity.
Many electric vehicle companies have stepped forward to take on Tesla. None have come to grips with the underlying aspirational value proposition that is increasingly defining the brand. It's not clear that any competitor has the stomach for the kind of risk threshold demonstrated by Tesla's Musk. It's not about batteries or charging stations or gigafactories. It's about vision and balls.
Share this post via: