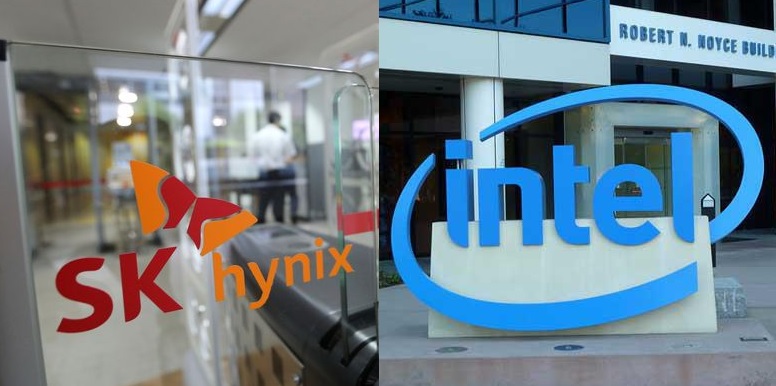 It's reported that Intel is selling its NAND ops to SK Hynix
Would likely get Intel out of a tough & distracting market
Is Intel abandoning China? Like Intel's sale of XPoint to Micron
Getting out of NAND makes sense
The memory market is very tough, competitive and worst of all, very cyclical. Unless you have an iron stomach, the ups and downs of memory demand and pricing can be very ugly. Samsung is super dominant, Micron has carved out a niche as both a tech leader and junkyard dog at the same time. SK has been an also ran for a long time.
Its just not a pretty or very attractive business unless you are the lead dog as the view is ugly.
WSJ scoop: WSJ article on Intel NAND sale to SK
It is likely to be reported this Thursday on Intel's call but it makes sense as Intel has de-emphasized NAND and memory in general. Bob Swan is clearly re-engineering the company with a CFO's focus. NAND has always been tough and AMD is gaining share in the wheelhouse market of processors….who needs the distraction? You cannot make the case that Intel needs to be in the NAND business for strategic or synergistic reasons….it just doesn't fly.
Sale of XPoint to Micron was the beginning
The sale of XPoint to Micron was very simple as Intel was a half owner who had their partner buy them out…a very easy deal. Micron could have bought the NAND operations but it probably feels like it needs more NAND capacity like a hole in their head. SK on the other hand, may be willing to take a big risk and bet that it can buy its way into closer competition to number one Samsung in one purchase.
Although we don't know details, $10B "sounds" cheap for SK
We obviously don't yet know details but we would assume that SK gets the Dalian fab and all the IP and patents and know how that go with it. In our view it would likely be hard to duplicate all that for $10B but we will wait for the details. It likely would have been a stretch for Micron from a financial point of view.
Is Intel exiting China because it sees something bad happening?
Once Intel is out of Dalian, their China presence will go to near zero. AMD will certainly have a better relationship with China as it already licenses some its processors there. Is Intel ceding a big market? Or does Intel see a train wreck of US China relations and wants to get out of Dodge before the shoot out?
Could China "nationalize" US facilities in China? Are other chip companies with a China presence at risk of losing their China facilities? Did Intel get a heads up? It seems odd to us that Intel is selling off what was viewed as its "price of admission" to the Chinese market. What does it mean for the future of Intel in China? It doesn't sound great.
On the other side of the equation…is South Korea cozying up to China by buying into the chip industry there in a big way. Will SK supply the technology to China that it wants? We would bet that China will quickly endorse this deal.
Not much talk about "High NA"
We think that now that EUV is commonplace, the next upside wave will be High NA which will likely be easier (on a relative basis) as compared to the original EUV roll out. We think the potential technology benefits as well as financial benefits may make High NA more attractive than the EUV model. But High NA is still a few years away.
The stocks
We don't view this as a near term positive for Intel other than getting out of a distraction. Longer term they may have a more difficult dance in the huge Chinese market. It begs more questions than it answers. It is likely net neutral for equipment companies as SK will likely take over Intels spend pattern in NAND. It is slightly negative for Samsung as they have more serious competition in a market they have all but sewn up. The number of deal in the Semiconductor industry has picked up again and we may likely see more of these re-focusing deals, especially where China is involved
Also Read:
ASML is Strong Because TSMC is Hot!
SMIC Cut off by US Government is Doomsday Scenario for US Chip Equipment Companies
Could loss of SMIC lead to loss of most of China?
Share this post via: