Phil Kaufman Award Ceremony & Banquet
May 12, 2022 @ 6:30 PM

-

9:30 PM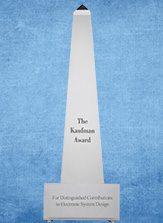 MAY 12, 2022
The Phil Kaufman Award honors individuals who have had a demonstrable impact on the field of electronic system design through technology innovations, education/mentoring, or business or industry leadership. The award was established as a tribute to Phil Kaufman, the late industry pioneer who turned innovative technologies into commercial businesses that have benefited electronic designers.
Location
The Glasshouse
2 S. Market Street
San Jose, CA 95113
United States
The Electronic System Design Alliance and The IEEE Council on EDA (CEDA) are proud to honor
DR. ANIRUDH DEVGAN
President and CEO of Cadence Design Systems with the 2021 Phil Kaufman Award
---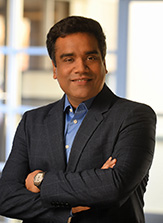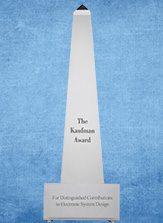 Dr. Devgan is being honored for his extensive contributions to electronic design automation (EDA). He is widely recognized as a leading authority in parallel and distributed computing and has made a broad impact in fields ranging from circuit simulation to statistical design and optimization, physical design and signoff, verification and hardware platforms, and system design and analysis. Dr. Devgan's groundbreaking contributions include not just the development of algorithms, but also successfully bringing to market commercial solutions that have gained widespread customer adoption throughout the industry.
The ESD Alliance and the IEEE Council on EDA will honor Dr. Devgan with an award presentation and dinner on May 12, 2022 at The GlassHouse in San Jose, California.

Share this post via: