Memory Con 2023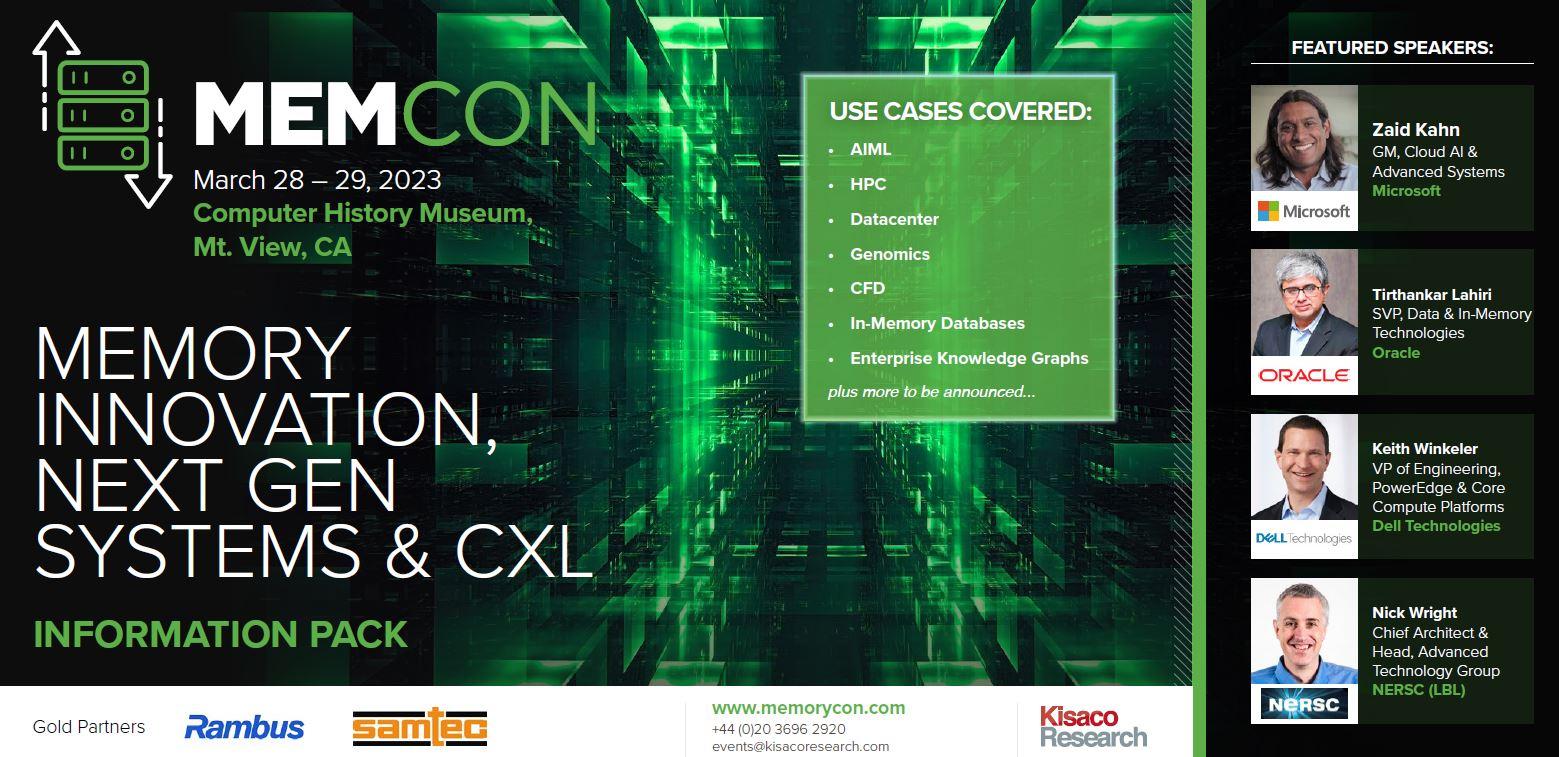 ABOUT THE EVENT
MemCon is the first memory event focused on end users and systems.
MemCon empowers engineers and architects working on memory-constrained problems with peer insights from case studies in genomics, AIML, datacenter, HPC, computational fluid dynamics, in-memory databases, and enterprise knowledge graphs. If you are working on a memory-bound problem, come and unpack it with your peers, and get your hands on tech demos at the same time.
For memory systems designers, MemCon is a market deep-dive, a launchpad for CXL and emerging memory products, and a one-stop shop to meet enterprise data experts.
Starting with datacenters and servers in 2023, MemCon will tackle memory-bound use cases in modern and future computing. Working back from the end point – what do future systems need to look like? – the conference will focus on the intersection between systems design, memory innovation (emerging memories, storage & CXL) and other enabling technologies, such as photonics.
Come and collaborate on solving memory-bound use cases.
Beat systems bottlenecks with insights from systems architects and memory experts.
Witness industry-defining emerging memory and CXL product launches.
Keep your memory product development on target with market feedback.
Join a network of systems and AIML experts, plus end users.
Event Themes:

Share this post via: