Data Center World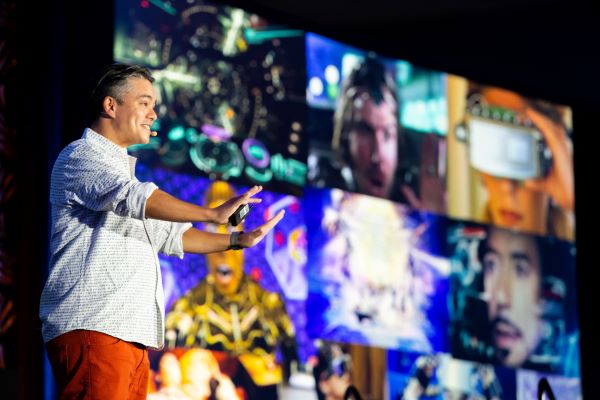 The #1 Conference For Data Center Facilities & IT Pros
The Essential Connection for Optimizing Data Center Strategy – The Only Global Industry Event that Brings Together the Entire Data Center Industry
Data Center World is the leading digital infrastructure event designed for data center professionals, technology business leaders, and innovators that are shaping the future of the digital industry. Our event delivers expert insight and strategies on the technologies and concepts you need to know to plan, manage, and optimize your data center.
Featuring 100+ speakers, 70+ sessions, and 200+ solution providers, Data Center World is designed to provide the most up-to-the-minute industry education and networking for technology professionals dealing with a rapidly changing landscape.
Data Center World offers four days of programming covering all the hottest topics dominating the industry: edge computing, colocation, hyperscale, predictive analytics, 5G, DCIM, cloud, security, AI, sustainability, cooling and much more.
Data Center BUILD – NEW two-day construction and design summit taking place at Data Center World Monday, May 8 – Tuesday, May 9. The summit will bring together operators, decision-makers, experts, and implementers to help you drive smart decisions for data center growth. This executive-level summit will provide you with the information and connections you need to design and build your data center.
Data Center Awards – NEW at the 2023 event, we'll be recognizing and celebrating exceptional leaders in the Data Center Community! Join us as we celebrate the Data Center Manager of the Year and honor the Data Center World Lifetime Achievement Award Winner.
Unique to the industry, Data Center World conference draws upon the knowledge and experience of 1,600+ members of AFCOM, the association for advancing data center and IT professionals, to create an attendee-driven agenda that focuses on real solutions for today's key challenges.
Data Center World is endorsed and supported by the Data Center Institute, the industry's leading think tank for data center research and strategies.
Data Center World is the longest-running data center conference and expo, perfectly blending decades of experience with insight into today's and tomorrow's strategic issues.
Data Center World leverages decades of industry insight from sister brands Data Center Knowledge and Omdia analysts focused on data center and cloud.
Share this post via: