Technology typically evolves in waves. Sometimes it's referred to as a "revolution" or an "age". The industrial revolution and the information age are examples. These kinds of categorizations help to clarify the impact of innovation in ways that are relevant to everyone – you can't look away if the world is changing around you. So, when I heard Achronix is driving the fourth FPGA wave at the recent Fall Linley Processor Conference, I simply couldn't look away.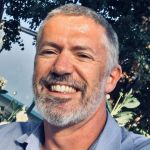 The presentation was given by Mike Fitton, senior director of strategy and planning at Achronix. Mike has 25+ years of experience in the signal processing domain, including system architecture, algorithm development, and semiconductors across wireless operators, network infrastructure and most recently in machine learning. He also holds a PhD in mobile telecom. Mike clearly has the experience and pedigree to comment on technology waves.
He began by reviewing the first three waves of FPGAs:
First wave, mid 1980's: Altera and Xilinx create the FPGA market around glue logic and programmable I/Os
Second wave, mid 1990's: Connectivity and switching is added, making FPGAs quite a bit more complex
Third wave, 2018: Data acceleration in the cloud is added for applications like machine learning/AI, network acceleration and computational storge. 5G infrastructure and autonomous driving use FPGAs as well. FPGA complexity goes way up
Next, the definition of the fourth wave:
Fourth wave, 2020: Ubiquitous computing at the edge. The edge is where much of the data from IoT and 5G networks will be processed. Smart factories, smart cities, fronthaul convergence and sensor fusion are some examples
Mike presented some attributes of this new environment:
Developer friendly (software programmable)
Lower latency
Reduced infrastructure cost
Enhanced security
COVID-19 is accelerating the transformation
He went on to explain the evolution of FPGA deployment, beginning with discrete, programmable FPGAs for the cloud and evolving to embedded FPGA fabrics for purpose-built SoCs in edge computing. He further pointed out that Achronix is unique in the industry as the only FPGA vendor to offer both discrete and embedded products. The following summarizes the attributes of each deployment strategy.
Speedster®7t FPGA family

Reprogrammable workload acceleration
Off-the-shelf product
High speed interfaces
High bandwidth memory
Low to mid volume applications
Speedcore™ eFPGA IP family

Monolithic or chiplet integration in customer ASIC
Mid to high volume applications
Lower device cost/power than standalone FPGA
Customer defined device resources
High bandwidth/low power interconnect
Mike explained that there is essentially a compiler to configure the embedded FPGA block to the precise requirements of the SoC, including memory size, FPGA capacity and custom functions. This approach allows a very cost-effective deployment of FPGA technology since there is no wasted capacity, no additional high-speed I/O and no separate package.
This approach is quite significant in that flexibility, die size and power can all be traded off as required in the product development cycle, thanks to the ability to build essentially custom FPGAs for a specific SoC. Since late changes can be accommodated by the FPGA fabric, tapeout can be accelerated as well. Product lifecycles can also be extended since the embedded programmable fabric can accommodate changing algorithms and changing standards.
These benefits hit home for me. In a prior life, I worked on AI enablement for ASICs. We had a lot of sophisticated, configurable IP, such as transpose memory and various convolution engines. The biggest challenge was keeping the chip from being obsolete when it returned from the fab because of ever-changing algorithms. The fourth wave of FPGAs handles this problem nicely.
With the spectrum of FPGAs offered by Achronix, you can prototype on Speedster7t FPGAs and migrate to Speedcore eFPGA IP to optimize the product. So that's how Achronix is driving the fourth FPGA wave. You can learn more about the Achronix Speedster7t family of FPGAs here and Speedcore embedded FPGAs here.
Share this post via: