Podcast EP143: FPGAs, eFPGAs and the Emerging Chiplet Market
Dan is joined by Nick Ilyadis, Senior Director of Product Planning at Achronix. With over 35 years of data and semiconductor engineering and manufacturing experience and 72 issued patents under his name, Nick is a recognized expert on software and hardware development and quality control.
Dan explores the emerging chiplet market with Nick. The impact of standards, advanced packaging challenges and how and why to assemble a multi-die chiplet-based system are discussed. The application of chiplets in FPGA and eFPGA applications is also explored.
The views, thoughts, and opinions expressed in these podcasts belong solely to the speaker, and not to the speaker's employer, organization, committee or any other group or individual.
Achronix Semiconductor Corporation is a fabless semiconductor corporation based in Santa Clara, California, offering high-end FPGA-based data acceleration solutions, designed to address high-performance, compute-intensive and real-time processing applications. Achronix is the only supplier to have both high-performance and high-density standalone FPGAs and licensed eFPGA IP solutions. Achronix Speedster®7t FPGA and Speedcore™ eFPGA IP offerings are further enhanced by ready-to-use VectorPath™ accelerator cards targeting AI, machine learning, networking and data center applications. All Achronix products are fully supported by the Achronix Tool Suite which enables customers to quickly develop their own custom applications.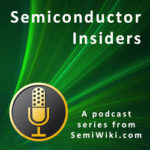 Share this post via:
---