Podcast EP144: How Andes Supplies RISC-V Cores to the World with Frankwell Lin
Dan is joined by Frankwell Lin. Frank co-founded Andes Technology in 2005 and served as President from 2006. He became Chairman and CEO in 2021. Under his leadership, Andes is recognized as a top supplier of embedded CPU IP in the semiconductor industry.
Dan explores how Andes became such a strong supplier of RISC-V cores with Frank. Frank explains how Andes chose the RISC-V architecture and the vast array of applications that Andes supports with high quality, proven IP. Dan discusses the future with Frank as well. Where will Andes take its portfolio and expertise next?
The views, thoughts, and opinions expressed in these podcasts belong solely to the speaker, and not to the speaker's employer, organization, committee or any other group or individual.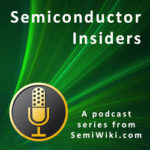 Share this post via:
---