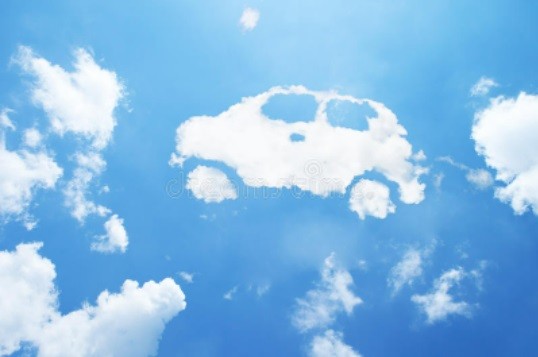 The automotive industry is rapidly coming to the realization that connecting cars is about so much more than simply adding a modem, an antenna, and a bit of software. Connecting cars and connecting car owners with an attractive connectivity value proposition may be two of the most difficult things the industry has ever attempted.
Most other challenges facing auto makers are routinely solved after research, testing, validation, and standard setting with the creation and installation of a device or a system in all cars made and sold everywhere. The same sensor, indicator light, user interface, flange, shock absorber, brake shoe is manufactured in quantity and added to cars all over the world.
It is not like that with connectivity. Bringing connectivity to cars – something the industry has been doing for more than two decades – requires as many as a dozen DIFFERENT devices (called TCUs) added to cars from each car manufacturer and sold all around the world, depending on local regulations. Every connected car requires a SIM, cellular chipset, modem, antennas, and software. Regional regulations typically require unique software and/or hardware configurations that create massive headaches for car makers.
It gets worse when the relationships with local wireless carriers are taken into account. Some large countries forbid roaming, complicating the process of connecting cars.
Car makers would love to install a single device throughout the world that would guarantee carrier independence and ubiquitous wireless coverage. One global connectivity device = connectivity problem solved.
Sadly, it just doesn't work that way.
Now, with the onset of 5G, it appears that the wireless industry has cornered the automotive industry. Not only are regional carriers rapidly transitioning to 5G networks faster than any previous changeover – such as to 3G or 4G – they are simultaneously shutting down 2G and 3G networks.
Car makers are so gun shy from network shutoffs (that are disconnecting previously connected cars) they are wondering when 4G/LTE networks (expected to remain available for many years yet to come) might get the hook. Industry observers often talk about connected cars as smartphones on wheels. That's a characterization which would only be relevant if consumers kept their smartphones for 10-15 years.
Contributing to this connectivity crisis is the fact that long ago car connectivity stopped being a nice to have capability. Today, consumers expect to have access to voice assistants in their cars; they expect connected navigation systems with up-to-date maps; they expect cars to have updatable software; and they expect cars to be cyber secure.
All of these functions require connectivity – including many safety systems. GM's Super Cruise semi-autonomous driving system requires a wireless subscription for map updates, dynamic roadworks and road hazard information, and GNSS corrections. Even the lowly car radio requires connectivity to access dynamic metadata such as station ID, track, artist, and genre info.
A more apt description of the connected car is as a browser. A car is a browser – with all that that implies. All of which brings me to the challenge of unsolved connectivity problems facing the automotive industry.
Car makers have tried to partner with third parties to "manage" their SIMs. This approach doesn't solve the multiple global connectivity module challenge, but does create some flexibility for provisioning SIMs to work with different regional carriers or to manage billing.
Some car makers have turned to global platforms offering regional physical points of presence for connectivity management. And some car makers have considered the idea of transforming themselves into so-called mobile virtual network operators allowing them to own and manage their own SIMs.
BMW has taken the added step of adopting a consumer-type SIM – a first for an auto maker – in the iX EV to allow the consumer to install their existing smartphone SIM profile into the car and effectively add the car to an existing wireless plan. This is a clever solution, but it doesn't meet the goal of creating a single, global, carrier-agnostic SIM.
Car companies recognize that a car is rapidly evolving into a smartphone with wheels with all of the customer expectations that come with that. Consumers increasingly expect new cars to allow customer control of data and privacy, the ability to shut down functions and clear search history, and the ability to access apps, shift content from device to device, and to securely credential users.
Above all, though, car makers are seeking a single, global SIM to connect all their vehicles and the ability to manage connectivity and the related data and customer relationship. Cloud-based solutions are emerging in other non-automotive markets that might lay the groundwork for a single-SIM future.
Today, cars are connected to private 5G networks in factories, to cellular and Wi-Fi networks in transit, to inventory management platforms on dealer lots, and finally to mobile networks and transportation infrastructure in the wild. Any company that can simplify and streamline these processes will help auto makers save hundreds of millions of dollars while unlocking hundreds of millions of dollars in value.
If you are a cloud-based global automotive connectivity solution, the automotive industry beckons. After more than 20 years, car makers are still striving to deliver a ubiquitous, predictable, and attractive connected car value proposition. Consumers are ready. Car makers must take the plunge.
Also read:
Radiodays Europe: Emotional Keynote
The Jig is Up for Car Data Brokers
Share this post via: