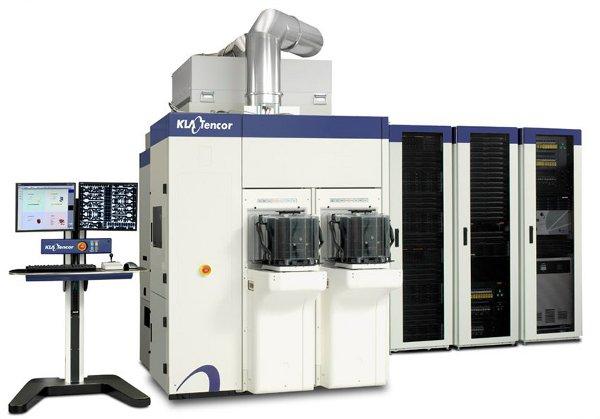 -KLAC – great QTR & calendar year but supply chain impacted
-Management feels supply chain to improve after March Q
-Demand remains strong, driven by foundry/logic
-Process management is next best place in industry after litho
Great end to calendar year
KLA reported revenues of $2.53B with non GAAP EPS of $5.59 nicely exceeding street expectation of $2.33B and EPS of $5.45. Guidance was muted due to supply chain issues at $2.2B +-$100M and Non GAAP EPS of $4.80+-$0.45. This is versus expectations of $2.37B and $5.50 in EPS
March is worst of supply chain impact
Management was clear and adamant that March would be the worst of the supply chain impact and that things would improve going forward for the remainder of the year . The company estimated that the March quarter would see an 8-10% negative impact on revenue. Importantly that revenue would likely ship in June creating the uptick.
This is certainly in contrast to Lam that didn't identify a clear end to their issues and seemed to be more open ended as to how long there would be supply chain issues. While we are certainly not happy to see the issues finally crop up we feel better that the impact seems to be for one quarter with most all the revenue just slipping into the next quarter.
In KLA's case, there is essentially zero likelihood that KLA will lose any revenue to competitors as they supply very unique products and are certainly less interchangeable as compared to dep and etch products.
Process control continues to outperform overall WFE
Process control tools such as those made by KLA continue to grow faster than the overall market as rapidly increasing process complexity requires more process control at higher costs as we continue to push the limits of physics.
Process control follows litho sales and complexity and is somewhat of a shadow proxy for ASML's sales and growth. Wafer and especially reticle inspection are driven by the increasing lithographic challenges. We see this out performance in the mid to high single digits continuing in 2022.
Being a play on foundry helps in the current environment
While Lam remains the poster child for memory manufacturing so too does KLA remain the poster child for foundry/logic which was 79% of business.
The huge bump up in spend by TSMC coupled with what will likely be a large bump up by Intel as well, will clearly benefit KLA as those are two key and significant customers.
While memory spend remains solid it is also conservative as the industry wants to have supply and demand remain in balance. The challenges in 3D NAND are clearly one of the big drivers of process control in the memory space.
Backlog is Beautiful
KLA has historically had good backlog which enables them to dial in and control their numbers better than most in the industry. We know that some KLA products are quoting deliveries of over a year and a years backlog in products at this point given such strong demand is not out of the norm.
While KLA's backlog may not exactly be like ASML's its not far off. KLA obviously has the added benefit of superb gross margins. The current super strong demand environment coupled with the constrained supply chain will keep backlog high and likely growing. Although the supply chains issues may get better after the March quarter , we think backlog will remain high due to current demand which will not diminish.
The Stock
Investors will obviously not like the weak guide for the March quarter but the negative impact on the stock should be more muted as the worst of it will be March and things will pick up after that with the revenue just slipping into June.
Obviously the overall market sentiment and volatility is quite horrible so the limitation of the impact to a single quarter may not matter as investors are just in a general supply chain panic.
We could see some collateral help from Apple talking about supply chain issues improving which would lend credence to KLA's view of March as the low point with the rest of the year up from there.
The stock has lost quite a bit for such a high quality name which makes us feel more attracted to it especially if it were to trade off too sharply.
Unfortunately the recent volatility continues to reduce predictability and makes investors wary of even high quality stories.
About Semiconductor Advisors LLC
Semiconductor Advisors is an RIA (a Registered Investment Advisor),
specializing in technology companies with particular emphasis on semiconductor and semiconductor equipment companies. We have been covering the space longer and been involved with more transactions than any other financial professional in the space. We provide research, consulting and advisory services on strategic and financial matters to both industry participants as well as investors. We offer expert, intelligent, balanced research and advice. Our opinions are very direct and honest and offer an unbiased view as compared to other sources.
‌
Also Read:
LRCX- Supply Chain Catches up with Lam- Gets worse before better- Demand solid
ASML Too Much Demand Plus Intel and High NA
Forty Four Billion Reasons Why TSMC Remains Dominant
Share this post via: