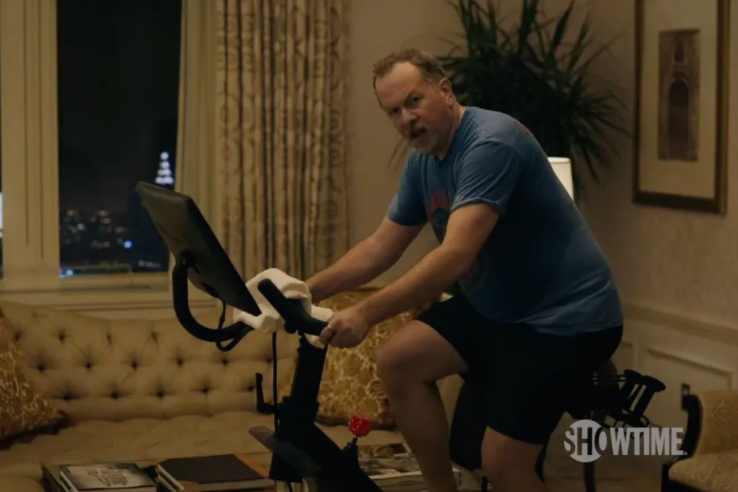 In the season 6 premiere of Showtime's "Billions,", financier Michael Prince and his lieutenant are remotely monitoring Wags' heart rate thanks to an Oura-like smart ring as he works out on a Peloton stationary bike. The remote observers conclude Wags is having a heart attack and dispatch emergency medical technicians to his aid without his knowledge.
This kind of experience may soon become more common as a growing range of devices are enabled with connectivity and sensors to identify or anticipate emergencies ranging from heart attacks to car crashes. In fact, emergency response is becoming a theme in television advertising most recently from Apple and General Motors' OnStar.
Apple: https://9to5mac.com/2022/01/01/apple-watch-emergency-sos-911/
OnStar: https://www.youtube.com/watch?v=jhVqHLqK4M4
The issue of automatic crash detection is front of mind in the U.S. thanks to the universal shutoff of 3G wireless service which robbed a few million cars in the U.S. of their automatic crash notification functions. This is not an issue in Europe (yet) where so-called eCall has been a mandatory automotive feature since 2018. (Europe is currently facing its own 2G/3G shutoff challenges.)
The key difference between the experience of an Apple Watch SOS user or an OnStar subscriber and the scene depicted in "Billions" is that Apple and OnStar customers must knowingly activate and/or opt-into use of the service.  Wags in "Billions," on the other hand, is a victim of a privacy violation.
The point is, emergency response is swiftly becoming a high profile connected service. RapidSOS, a leading platform provider in this space, already has 400M SOS-equipped devices on its network representing 65 companies including SiriusXM, TrueMotion, Farmers' Insurance, Lemonade, Apple, and Uber.
The challenge is to get the story right – helping consumers understand the value proposition and how and why it works the way it does. The two commercials in question get some things right – but the OnStar commercial gets a lot wrong.
The Apple Watch commercial gets the SOS function right because it shows that the smartwatch will dial 911 directly (via a Bluetooth connection to an iPhone or Wi-Fi) if the user doesn't cancel the call. The OnStar commercial gets this message wrong because it portrays the OnStar operator speaking directly with the first responder on the scene.
In reality, the OnStar operator contacts the relevant emergency call center (public service access point) and provides information delivered from the car and the customer. It is also not unusual for the OnStar operator to remain on the line to continue to exchange information between the customer and the PSAP. But the call center operator usually handles the communication to the first responders on their way to or at the scene.
Inadvertently, OnStar's commercial – which was taken off the air almost as quickly as it appeared – does demonstrate the value of communicating valuable, if not essential information directly to first responders at an emergency event. Most basic ACN systems deliver latitude and longitude information, vehicle make and model and color, some crash severity info, vehicle VIN, and time of the incident.
Time is important, because the whole point of automatic crash notification in cars is to reduce the response time by immediately determining that an event has occurred. According to published analysis of emergency response calls, each minute of response time, represents a 7% reduction in mortality (mainly for non-automotive scenarios).
This is why RapidSOS has developed a massive middleware integration infrastructure for quickly processing information from incidents and sending it on to the PSAP. RapidSOS has been successful in delivering on this value proposition and increasingly dominates the emergency response market.
RapidSOS is at the forefront of a transformation of emergency response systems. The industry is poised to revolutionize this application as the technology finds its way into smartwatches, smartphones, cars, home security systems, and any number of other personal and mobile devices – like smart rings.
The risk to the automotive industry, though, is that the introduction of crash detection into smartphones – it is already available in Google's Pixel phones – may lead consumers to believe they don't need it in their cars. Consumers may come to regard smartphone-based 911 in the U.S. as "good enough" ACN. What it will really amount to is ACN-lite – tastes great, less useful. (Europe has yet to allow smartphone-based ACN capability.)
First responders already need and want more information about a crash as they arrive at the scene. What is missing is the integration of off-board data such as:
Vehicle ownership
Whether the car is stolen
Fire and extraction protocols – if the car is an EV
Customer towing preference
Emergency contacts or next of kin
Existing medical conditions of driver, passengers
Having all of this information is especially important if the driver of the vehicle is unconscious. One company has emerged to integrate this essential off-board data: Roadside Telematics.
Apple and Google cannot deliver this kind of information. Properly configured ACN systems equipped with RapidSOS compatibility and linked to technology from Roadside Telematics will be able to deliver on the last-mile proposition of getting vital information to first responders at the scenes of crashes.
RapidSOS estimates that upwards of 150,000 lives could be saved for all sorts of incidents with more timely processing of event information. This is why the company integrates with a wide range of applications currently in use at emergency call centers. Getting the last mile information correct – using Roadside Telematics – will contribute to these life-saving implementations.
For organizations with devices capable of generating emergency calls – such as Apple and OnStar – it is now more important than ever to get the messaging right. Consumers need to be educated that this is one circumstance where sharing personal information may be a life-saving proposition.
Also Read:
Musk: Colossus of Roads, with Achilles'​ Heel
RedCap Will Accelerate 5G for IoT
Share this post via: