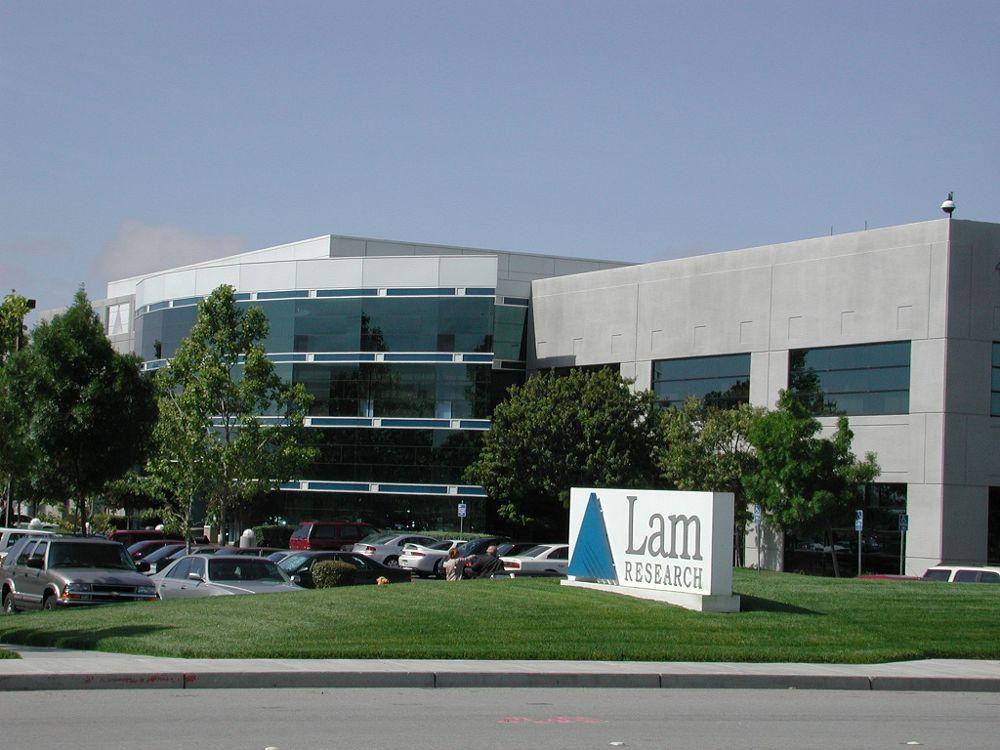 -Supply chain issues finally catch up to Lam- Ongoing issue
-Problem from one main supplier to spread to more
-Causes low December Quarter and soft guide for March
-Quarters could be lumpy due to differed & revenue push outs
Lam Stews over supply Chain Issues
It sucks when you have all the demand in the world but can't build enough product. Its even worse when the problem is getting worse before it gets better. Lam, which had previously dodged supply chain issues when Applied Materials got hit, now has its own issues.
The company reported revenues of $4.23B below street estimates of $4.4B and below conservative mid point of guidance. Earnings were more of less in line at $8.53 versus street of $8.52 and were actually light if you back out a one time investment gain. Guidance is not that great at all, at $4.25B +-$300M with EPS of $7.45 +- $0.75. This is way, way short of current estimates of $4.5B and $8.72 in EPS.
Sloppy quarters due to revenue movement
Lam suggested that the March quarter could see $500M in revenue deferrals as revenue slips out of the quarter due to supply chain issues. Product can be shipped without missing subsystems to be reunited at the customer installation site. This is similar to what we had heard from ASML who has a way more complex tool.
Situation gets worse before better
Lam suggested on the call that the issue was primarily one key supplier in the last two weeks of the quarter but that the problem was broadening to other sub suppliers.
We think the problem has likely been around for a bit longer than the last two weeks of the quarter as it was described as being at least three areas of 1) Labor, 2) Freight and 3) Supply Chain.
Perhaps its that while Lam may have hit prior issues and dealt with them, the severity of the issue probably became insurmountable.
One of the key questions that will weigh on the stock is how much worse it gets and for how long
Demand remains strong
Demand exceeds supply…..At this point anything beyond that doesn't matter. Obviously the supply issue in the semiconductor industry remains with us and all manufacturers and would be manufacturers , like China, continue to place orders and wait in line.
Focus is entirely on fixing the supply chain
Management sounds like it is laser focused on fixing the supply chains issues. Most likely resorting to daily beatings of sub suppliers, looking for alternate suppliers and scouring the globe for needed parts inventory.
God help the sub supplier who cant 'fix their issues or messes up.
Lam also had the unfortunate timing to be moving a lot of production to Malaysia in the middle of this supply chain crisis. We understand its likely not possible to delay the transition but it makes things just that much worse.
Margins are negatively impacted as you have the costs associated with Malaysia before you get a full ramp of production.
Concerns about market share loss
We have pointed out a number of times that we remain concerned about share loss when tool makers can't fulfill orders. Desperate chip makers, hungry for tools might be tempted to order competitors tools that are not as good or more expensive.
Even worse, uncertainty of delivery could cause customers to double or triple order from Lam, Applied and TEL etc in hopes of taking the first tool that gets delivered.
While this is not not an issue on critical applications like "drill and pray" deep etches for NAND where Lam commands the market, it could become a problem on more generic , easy applications that are more competitive.
The Stock is gonna get trashed
LRCX was already off 5% in the after market….even though that seems like nothing in light of the recent overall market volatility. We think the stock could get very badly hit as the market is not in a positive mood and any bad news such as what Lam delivered will likely have an overreaction.
The reality is that the semiconductor equipment stocks had been overbought and have been correcting for a while anyway….this will certainly speed up the correction.
We don't see any reason to go out and buy the stock any time soon as the uncertainty is getting worse and will keep investors waiting. We also don't see a price at which we would be a buyer given the current momentum and tone.
As far as collateral damage goes, the other tools makers like AMAT and KLAC will likely see some sympathetic weakness in their stock. We don't expect AMAT to buck the supply chain issue trend that they have already reported. Its more likely it has worsened.
KLAC is likely most resistant to supply chain issues but is certainly far from immune. TEL in Japan may be more secure as most of their supply chain is from inside Japan and is much tighter relationships exist in Japan.
Our two conclusions are that supply chain issues are still getting worse in some cases and are clearly longer than expected and two, that this years performance may have upside limited in growth due to these supply issues more than previously anticipated.
About Semiconductor Advisors LLC
Semiconductor Advisors is an RIA (a Registered Investment Advisor),
specializing in technology companies with particular emphasis on semiconductor and semiconductor equipment companies. We have been covering the space longer and been involved with more transactions than any other financial professional in the space. We provide research, consulting and advisory services on strategic and financial matters to both industry participants as well as investors. We offer expert, intelligent, balanced research and advice. Our opinions are very direct and honest and offer an unbiased view as compared to other sources.
Also read:
ASML Too Much Demand Plus Intel and High NA
Forty Four Billion Reasons Why TSMC Remains Dominant"Too Big To Fail Two" – Could chip failure take down tech & entire economy?
TSMC Earnings – The Handoff from Mobile to HPC
Share this post via: