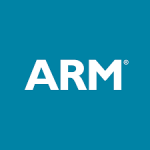 Website ARM
Job ID #: 18043
Job Category: Hardware Engineering
Employment Type: Experienced Professionals
Division: Central Engineering – CPU
Department: Central Engineering – CPU Engineering
Primary Country: UK
Primary Location: Cambridge
Job Description
ARM's hardware is at the heart of the computing and connectivity revolution that continues to transform the way people live and businesses operate. Working as a team and engaging with the world's most famous technology companies, we are driving innovation into all areas that compute is possible to help us build better solutions for the billions of people using our technology worldwide. With our advanced processor designs providing the intelligence in billions of silicon chips to date our engineers are surrounded by cutting edge products they have helped to create. As we continue to grow we need the best engineers to join a team building on decades of industry leading experience.
You will be based at ARM's Headquarters in Cambridge, UK.
Design engineers in the CPU Group are responsible for driving the specification and development of the next-generation of microprocessors. They are required to have in-depth understanding across all the elements that contribute to the products' successful delivery, including low-power design techniques, awareness of the impact of design decisions on system performance, ability to produce designs that are area efficient, and the verification techniques that are employed to ensure high-quality robust designs
We are looking for expert engineers who are capable of contributing to, or managing a team through, all phases of the design flow. This includes:
The definition and implementation of hardware designs
Technically supporting other specialists
Building and reviewing design and verification documentation
Planning and tracking design tasks to meet the targets at the planned time
Coaching and mentoring junior design engineers
Essential Skills and Experience:
You will need experience of RTL design for complex ASIC products
Your ability to make trade-offs between power, performance will be vital.
Exposure to all stages of design will be crucial: initial concept, specification, implementation and testing, documentation and support
Exposure to producing specifications and documentation describing complex designs
You will have the ability to work under time-scale pressure and meet bold targets without compromising on quality
Understanding of the fundamentals of computer architecture
You will have practical experience of working on microprocessor designs
Technical team leadership experience
Experience of mentoring and coaching
Experience of technical interaction with customers
Knowledge of assembly language (preferably ARM), C/C++ and/or hardware verification languages e.g. SystemVerilog and Specman 'e'

ARM is committed to global talent acquisition, offering an attractive relocation package.