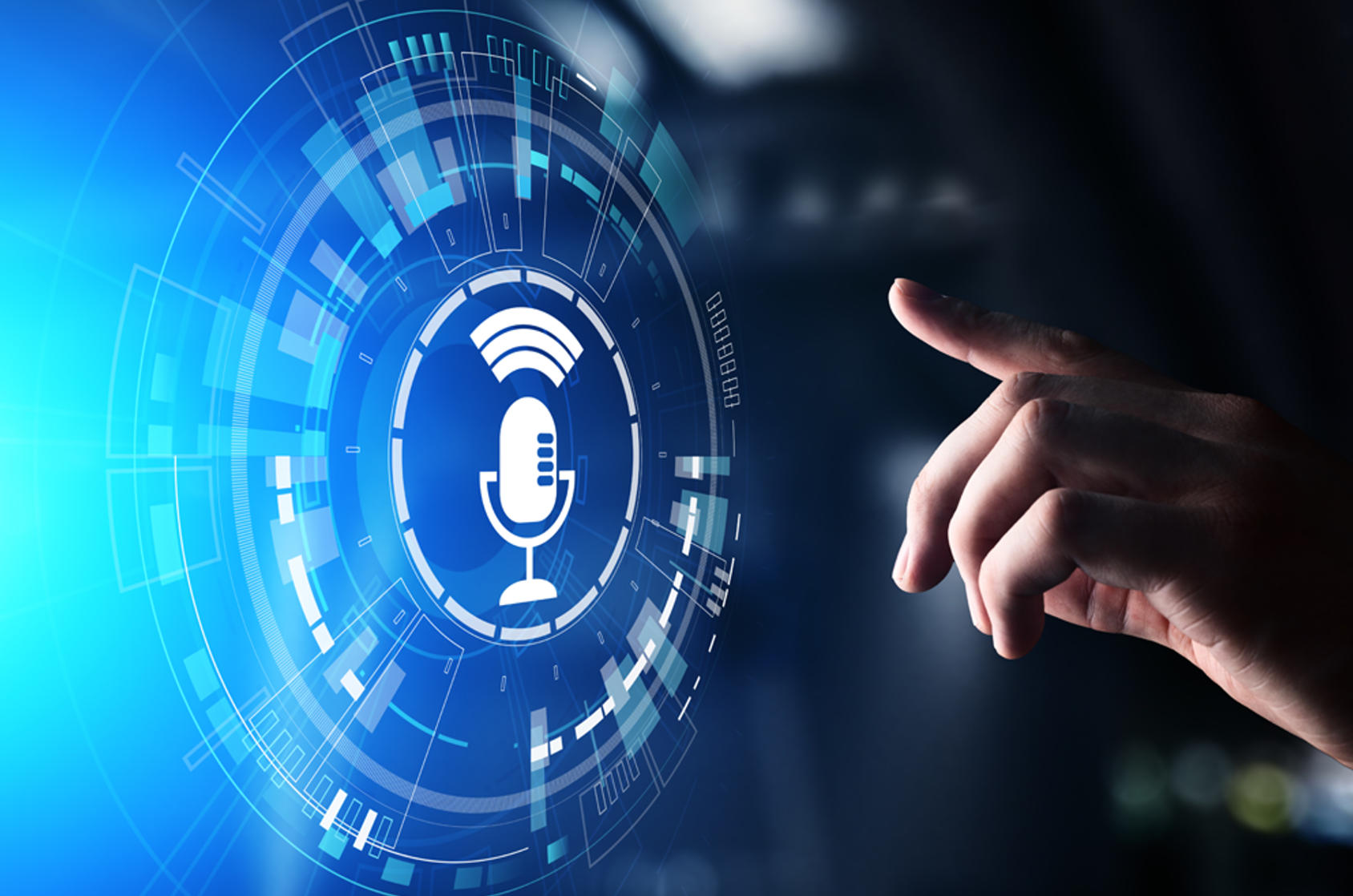 TSMC held their very popular Open Innovation Platform event (OIP) on August 25. The event was virtual of course and was packed with great presentations from TSMC's vast ecosystem. One very interesting and relevant presentation was from Dolphin Design, discussing the delivery of high-performance audio processing using TSMC's 22ULL process through their computing platforms and subsystems.
The OIP event followed TSMC's Technology Symposium, which was held the day before. I've heard from more than one person that these virtual events were well produced, easy to follow and had the added advantage of not needing to get up at the crack of dawn to get a parking spot and a good seat. Virtual events are clearly the new normal.
Dolphin's presentation began by discussing the business trends for AI applications in audio markets. This was followed by a discussion of ultra-low power (uLP) audio processing, an application use case and an overview of Dolphin's platforms for audio processing. I'll provide some highlights of each section of their presentation here.
Business Trends in AI Audio Markets
This section began by pointing out that voice is the easiest form of a user interface. This includes the following properties:
Intuitive
Quick and accurate
No contact
Straightforward
Easy integration
Voice-enabled devices need to address several technical challenges, including:
Voice detection
Keyword spotting

Voice pickup & noise reduction

Speaker separation
Active noise control
Speech recognition
Low power
So, voice-enabled devices represent the next revolution for user experience. The opportunity is to provide power optimized, local AI processing for things like speech recognition, wake-word detection and voice detection. Local processing will deliver better latency, lower cost and improved privacy since voice data is not sent to the cloud.
uLP Voice Detection and Keyword Spotting
Dolphin Design provided some very good detail on the benefits of their IP and associated platforms for voice detection. You can also see Tom Simons's post on Dolphin Design and voice detection here. The figure below illustrates the high-performance and ultra-low power audio processing they can deliver for voice detection.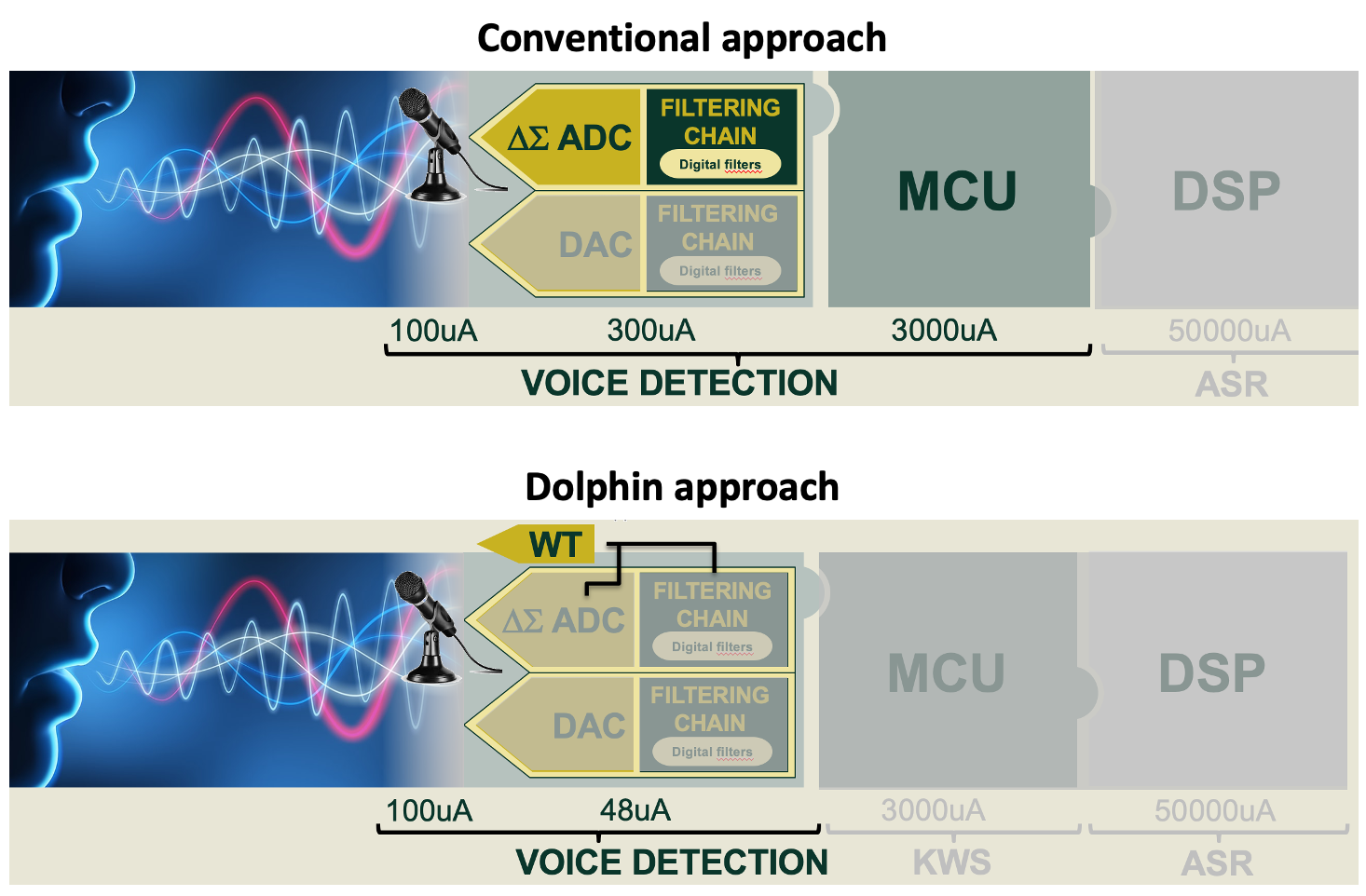 The Dolphin approach for voice detection provides the following benefits:
Stand-alone IP embedding a smart algorithm to detect voice activity
Automatic tuning of detection algorithms to the level of background noises
Short detection latency to avoid the need of buffering the audio stream
Ambient noise sensing for optimal adaptation of the key word spotting (KWS) algorithm to environmental conditions
A typical record lifetime of systems with a 25 mAh battery is ~5 hours without Dolphin technology and ~38 hours with Dolphin technology.
For keyword spotting, Dolphin Design can also deliver high-performance and ultra-low power audio processing using their MCU subsystem as shown in the figure below.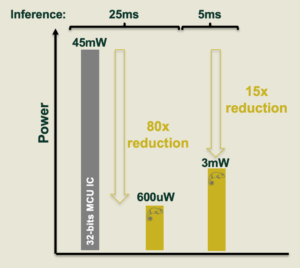 Using Dolphin's CHAMELEON MCU subsystem yields the following benefits:
Up to 80x power reduction
Bringing KWS in µW range
No need for accelerator
Enables faster inference

for multiple speakers
for beamforming
still in mW range
Application use case: True Wireless Stereo (TWS) Earbuds
An example application for TWS earbuds was presented. Several Dolphin Design platforms and subsystems were used in this application. The benefits of each of these capabilities can be summarized as follows:
CHAMELEON MCU Subsystem

Compatible with main MCU
High bandwidth through low latency interconnect
Tiny ML accelerator with 32 MAC/cycle
<20 µA/MHz & 2µA deep sleep in TSMC 22uLL
BAT Audio Platform

Up to 768 kHz sample rate
Less than 7us analog to analog latency
Up to 8 analog and digital mic inputs
I2S/AHB data interface & I2C/APB control interface
SPIDER Power Management

Customizable & tailored power network
Standardized & predictable power management
250 nA quiescent DCDC
150 nA quiescent LDO
PANTHER DSP

Up to 64 MAC/cycle
Up to 16 cores scalability
Standard AXI interface
Enhanced SIMD DSP, NN instructions
Dolphin Design Platforms for Audio Processing
The following diagram summarizes Dolphin Design platforms and their capabilities in the field of audio and processing applications.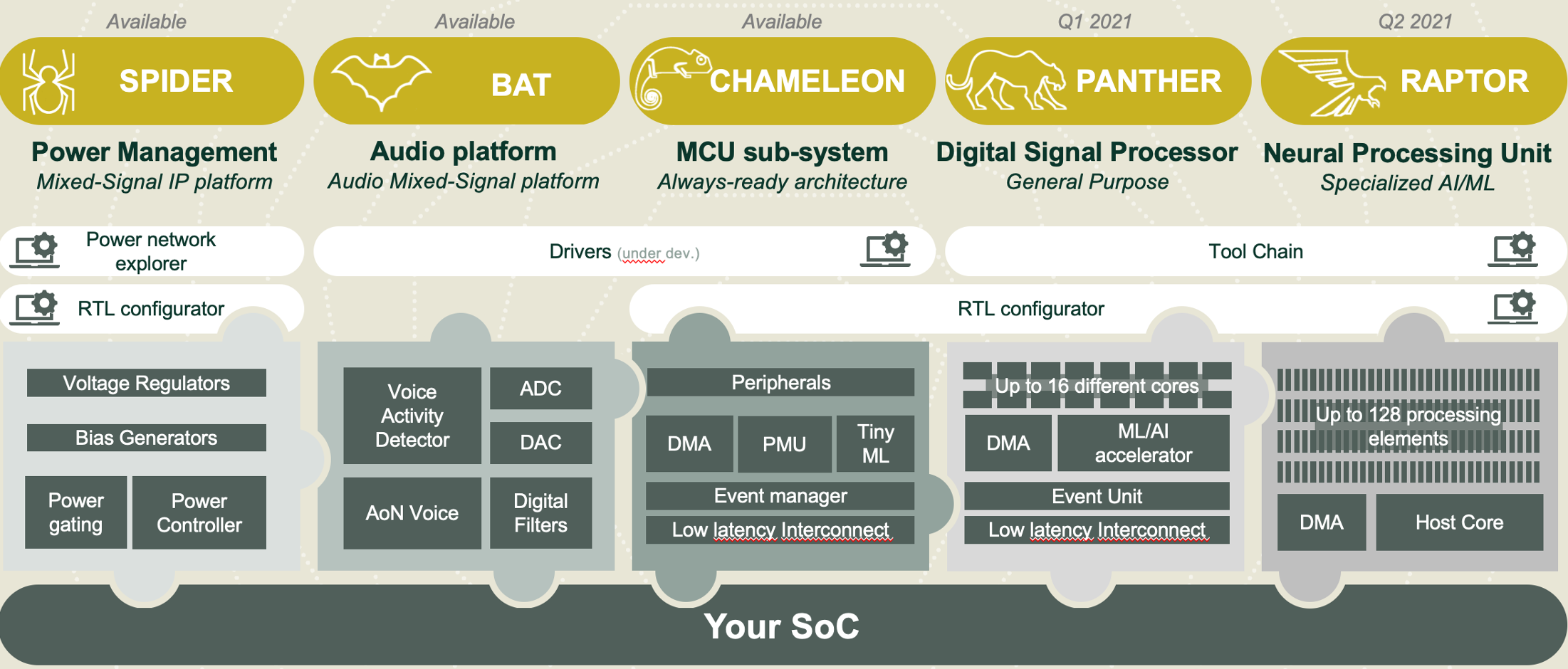 Dolphin summarized how they are delivering high-performance audio processing with TSMC's 22ULL processes follows:
Audio/Voice markets will be dominant AI market in coming years

Smart Sensors approach will be the driving force

Dolphin Design has a long experience in Audio Codecs
New platforms will enable Voice User Interface

uLP speech recognition for enabling the voice-control world
Open platform as a design Backbone reusable for multiple projects, multiple processes, multiple processor vendors
Reduce key expertise bottlenecks
Faster TTM thanks to ready-to-use audio platform
You can learn more about the platforms and systems available from Dolphin Design here
Share this post via: