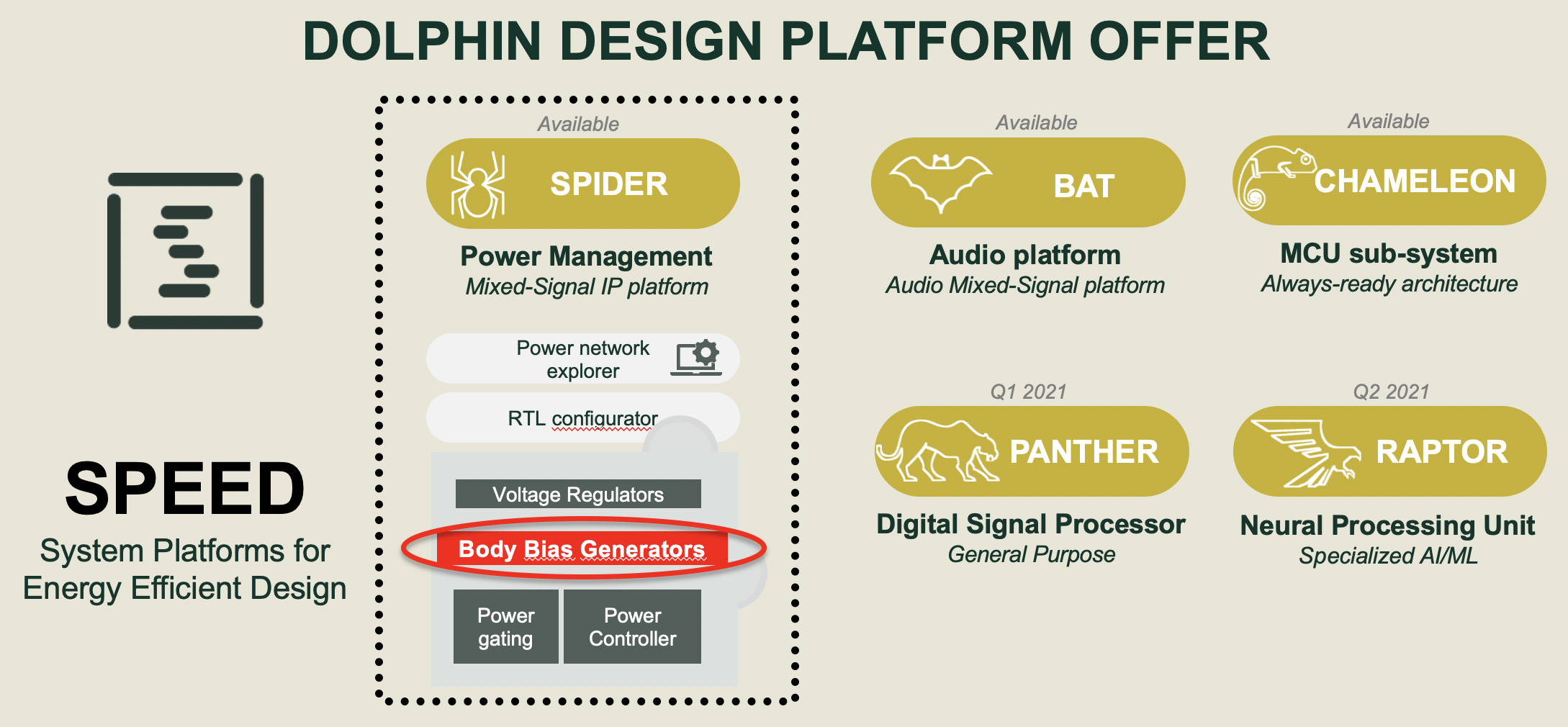 Silicon on insulator (SOI) technology has been around a very long time. I recall five-inch wafers full of SoS (silicon on sapphire) devices while working at the RCA Solid State Technology Center back in the dawn of time. Today, the concept of silicon on insulator is alive and well. Companies like GLOBALFOUNDRIES offer a special process twist, called fully depleted silicon on insulator, or FDSOI. This technology offers FInFET-like performance in a much simpler and more cost-effective process technology to achieve superior energy efficiency.
I got a chance to preview an excellent webinar on the topic of FDSOI and some additional techniques called body biasing to further enhance power performance. The webinar is presented by Philippe Flatresse, director of business development and marketing team at Dolphin Design. Philippe has very deep knowledge of the technology presented. While earning his PhD degree in Microelectronics from the Institut National Polytechnique de Grenoble Philippe developed the LETISOI SPICE model dedicated to SOI technologies at CEA LETI. He then joined STMicroelectronics Central R&D to deploy SOI digital design activity. After ST, he joined SOITEC as an expert for digital applications to participate in the worldwide promotion of SOI technologies. Philippe has a very strong command of FDSOI and its application.
The specific technique Philippe discusses in the webinar is adaptive body-biasing. Case studies are presented for the approach in the GLOBALFOUNDRIES 22FDX technology. Philippe begins with an overview of the ways body biasing has been deployed. Body bias is used to dynamically adjust the threshold voltage (Vt) of a CMOS transistor. The subject of the webinar is adaptive body bias (ABB), which compensates for temperature variations in the low Vdd range and aging variations in the normal to high Vdd range.
Philippe discussed the ABB IP design kit, which is a collaboration between Dolphin and GF. He then reviews the various versions of ABB IP that are available and what applications best fit their use. Example results are then presented for a ARM Cortex M4 design on GF22FDX technology. The results presented are quite compelling. The ABB IP portfolio from Dolphin is quite flexible. Several use cases are presented. How to select the appropriate ABB IP driver size is also covered, as is selection and placement of timing monitors and process corners and various sign-off schemes.
Detailed, actual silicon results are covered by Philippe. This section includes statistical results with ABB on and off to show the technology's impact, which is significant. Philippe then summarizes the various approaches covered and their impact. Two comments here caught my eye.
Design an energy efficient power management system in weeks instead of months
Do more with less energy
Regarding doing more with less, more includes functionality, performance, battery life, designer productivity, differentiation, market coverage and predictability and SoCs. Less includes constraints, dynamic and leakage power, risks, complexity, re-spins and customer support. There is something for everyone. 
If you want high power efficiency but don't want to pay for a FinFET technology, you need to attend this webinar. The webinar will be broadcast on Tuesday, October 6 at 10AM Pacific time. You can register for the webinar here. You can also learn more about Dolphin's adaptive body bias IP portfolio here.  This technology truly lets you achieve superior energy efficiency.
Share this post via: