I was trying to find the comment one of my counterparts here made eight months ago that given the cash burn rate, Nokia would be out of business in eight months, so I could gloat a bit. Bzzzzzzt – cash position actually increased in 1Q13. The numbers tell a painful story about a company on a difficult diet to survive, one that analysts and pundits don't like much.
Forget the 12% haircut for a second. Today's quarterly report from Nokia has several interesting insights.
Most of the operating cash is coming from Nokia Siemens Networks, the infrastructure subsidiary. They are making noise about completely spinning it off, making analysts scream even louder – but, if the future is small cells as analysts seem to believe, the big cell tower providers are in trouble long term.
Cash isn't coming from where it used to, because most of Nokia's phone sales are so-called "mobile" devices – what we used to call feature phones, that dial, text, save numbers, browse, and a few other simple built-in apps. Analysts are FREAKED that units shrank from 70.8M to 55.8M, but a closer look shows ASP (average selling price) shrinking fast in that category as well, down 10% in a quarter. Visiting the Nokia web site shows they don't actually want to talk about existing products here, with the Nokia 105 and 301 Dual SIM listed as "coming soon".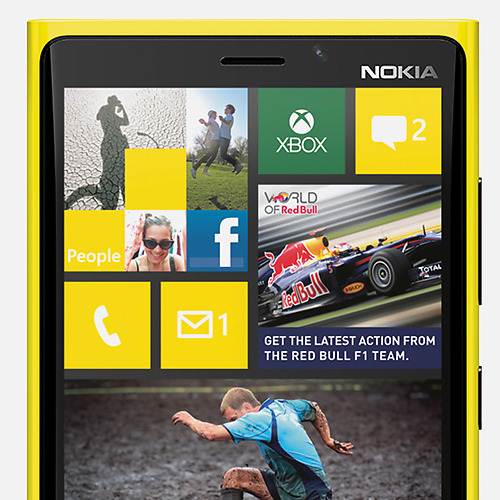 Instead, Nokia is steadfastly working the Lumia lines, the "smart" devices line now running Windows Phone, and a lower end line of Asha phones, which are proving to be not all that smart running Series 40. Almost all of the 6.1M units there are from the Lumia brand, and an interesting thing is happening – ASPs are actually rising, up 34% in a year.
The effect is going to be a crossover soon, with the smart device line surpassing the mobile device line in net sales, and far outperforming them in margin. It's a conscious strategy decision to get out of a no-win, no-margin and no-revenue scenario into a sustainable position with reasonable margins and revenue growth. Giving up the low end in Latin America, Africa, the Middle East, Africa, and India might seem silly, but there is a huge influx of locally designed and manufactured devices running Firefox OS, Ubuntu, and others that are coming.
This all likely results in a company that settles in at around 1/10 of its former size measured by market cap, the part analysts and investors don't like at all. I don't like to look at that chart, either, but wishing will not make it happen. Explosive growth, at least in the near future, is out of the question. Survival and repeatability moving forward is more important.
I find it interesting that people now sneeze at 5.6M smart mobile units in a quarter, like it is a pittance. The folks who thought Apple was unstoppable should take another look at their numbers right now. I'm not saying the Nokia numbers are fantastic, but if you've ever been involved in pulling a company from a death spiral, the return to somewhat level flight is an achievement.
That's the Nokia Diet. It's not for everyone. Food for thought and comment.
lang: en_US

Share this post via: