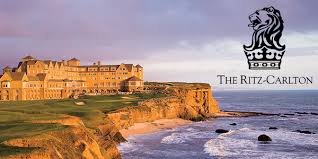 As we begin another new year we begin another semiconductor conference cycle starting with SEMI ISS on January 15–18 at the Ritz-Carlton in Half Moon Bay California. This conference really sets the tone for the year and gives us a place to start thinking, acting, and reacting. This year it is all about the electronic devices we have all been working on and hearing about that will change the world, hopefully.
Smart, Intuitive & Connected: Semiconductor Devices Transforming the World
Something transformative is happening in electronics, taking many forms, shapes, and sizes. From stunning, 360-degree visions powered by augmented reality and intuitive behavior propelled by artificial intelligence, to perceptual computing within intelligent vehicles. Deep learning in robotics, the sleek functionality of smartphones, and the limitless connectivity within cloud — one variable resides at the core of so much innovation: the semiconductor silicon)
Through collaboration across an expanding ecosystem, our industry is delivering supremely sophisticated semiconductor devices, enabling the transformation of our world into a place where lifestyle and efficiency are optimized in ways never imagined. Indeed, through innovations in equipment, materials, design, and packaging, emerging application trends within electronics incorporate essential features that defy convention, including higher performance, less power consumption, smaller footprint, and heterogeneously integrated components.
To succeed in a transformational marketplace, shrewd business decisions are more critical than ever. Dynamic application markets, competitive product segments, and unprecedented industry consolidation make time-to-market a make-or-break proposition. ISS 2018 will explore strategy, discuss collaboration, examine threats, and expound upon the market opportunities empowered by today's semiconductor technologies.
This year's speakers come from a wide range of companies including our own Scott Jones of IC Knowledge. As you know Scott is the gold standard on process technology coverage here on SemiWiki.com. Scott is speaking on day 2 at 9:00 am on "The Impact of EUV on the Semiconductor Supply Chain". Do not judge Scott by his picture on the SEMI site :rolleyes:. Scott is very approachable, a straight shooter, and will not dodge your questions, absolutely.
The other speaker companies include:
Accenture
Alpha Capital Partners
Amazon Web Services
ASE
ASML
BCA Research
Gartner
IBM
IC Knowledge
IHS Markit
Imec
Intel
Integrated Sensing Systems
McKinsey & Company
Mentor Graphics, a Siemens Business
Nissan Research Center Silicon Valley
Oculus
SEMI
Tufts University
Versum Materials
You can see the full agenda HERE.
The other must see presentation is "Predicting the Next Wave of Semiconductor Growth" by Dr. Walden Rhines President, and CEO of Mentor, a Seimens Business. Wally has his finger on the semiconductor pulse like no other and speaks from the heart and mind.
I will also be at the ISS CxO Panel "Nodes, Inter-nodes, and Real Nodes"just for the fun of it! Seriously, this should be one of the funniest panels ever:
A node is a node is a node could have once been considered a law of identity statement for semiconductor technology. Indeed, the term 'node' was invented to be a yardstick of accountability at its most basic level. On the one hand, it's been distorted by marketing. On the other, Moore's Law can't keep up with the annual alarm clock set to the law that Christmas can't be moved. This has led to internodes, as simple design revisions are no longer enough to have competitive products in the hotly contested holiday sales cycle. This panel brings together some of the world's sharpest minds to untangle these issues and shed light on what the real nodes are.
Comparing IDM and foundry process nodes has been entertaining over the years but now that the foundries have caught up it is somewhat sad to see Intel trying to redefine leadership to their advantage, my opinion. I am interested to see what panelists John Chen, Ph.D. V.P. of Technology and Foundry Management, Nvidia and Antun Domic, Ph.D., Chief Technology Officer, Synopsys have to say. They are fabless experts and should have no problem cutting through the nonsense. Scott Jones has already covered this in detail: Intel Manufacturing Day: Nodes must die, but Moore's Law lives! and 14nm 16nm 10nm and 7nm – What we know now which was widely read (more than 150,000 views) and commented on. Let's see if this panel discussion is blog worthy…
I hope to see you there!
Also Read: 2017 in Review and 2018 Forecast!
Share this post via: