Webinar: Machine-Learned Force Fields for 2D Materials Modeling with QuantumATK
September 15, 2022 @ 8:00 AM

-

9:00 AM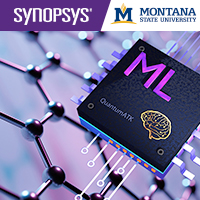 Join our FREE event live on Sept 15th or at a later date on-demand, to learn about how machine-learned force fields (ML FFs) can efficiently be applied to 2D Materials Modeling.
The event will start with a brief overview on how ML FFs are implemented and can be easily used in the Synopsys QuantumATK atomistic simulation platform. Applications examples within materials science will also be highlighted. Afterwards, our scientific guest speaker Dr. Juan Marmolejo-Tejada from Montana State University will present application of ML FFs for his research on thermal and phase transition behavior of 2D quantum materials.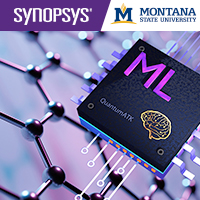 Don't miss the opportunity to discover:
How to run simulations using ML FFs in QuantumATK and their applications in materials science.
Applications of ML FFs to model single-layer (1L) or bi-layer (2L) transition metal dichalcogenides (TMDs)
For enabling the fine-tuning of material's thermal properties for heat management and energy storage and conversion applications
For studying 2D materials ferroelectric switching behavior, useful for understanding the ferroelectric properties of quantum systems that will be crucial components in the design and implementation of advanced electronic circuitry.
You are welcome to ask questions throughout the webinar or at the end during the Q&A session. Contact us for more information at quantumatk@synopsys.com.
Share this post via: