26th Annual Systems & Mission Engineering Conference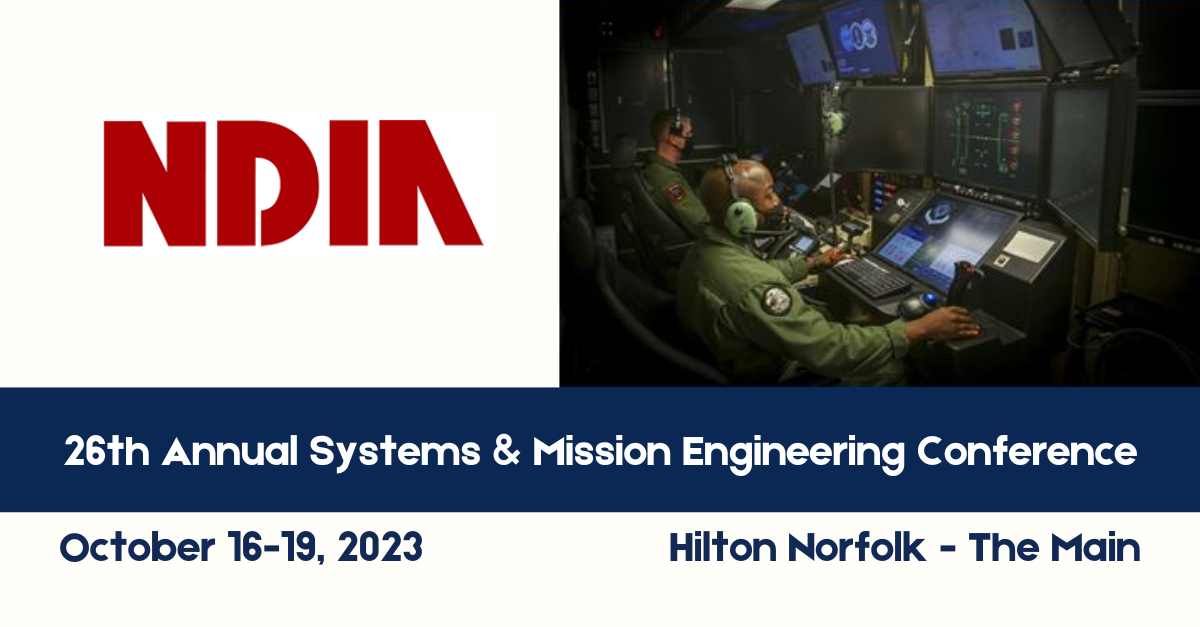 Theme: Forging a New Era: Digital Transformation and the DoD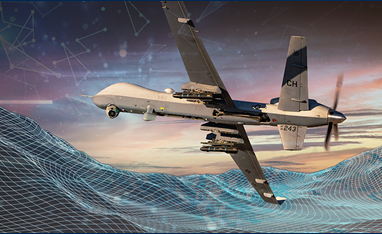 Description
The 26th Annual Systems and Mission Engineering Conference organized by the NDIA Systems Engineering Division in collaboration with the NDIA Test & Evaluation Division and the NDIA Integrated Program Management Division aims to bring together professionals from the defense community. The conference provides a platform for industry, government, and academia to share insights and discuss strategies for enhancing defense acquisition and system performance.
The event offers an interactive forum for various professionals involved in defense projects. Program Managers, Systems Engineers, Chief Scientists, Specialty Engineers, and Managers can participate and exchange knowledge, best practices, and innovative approaches to address the challenges and complexities of defense systems.
*Please note: This event is open to the press.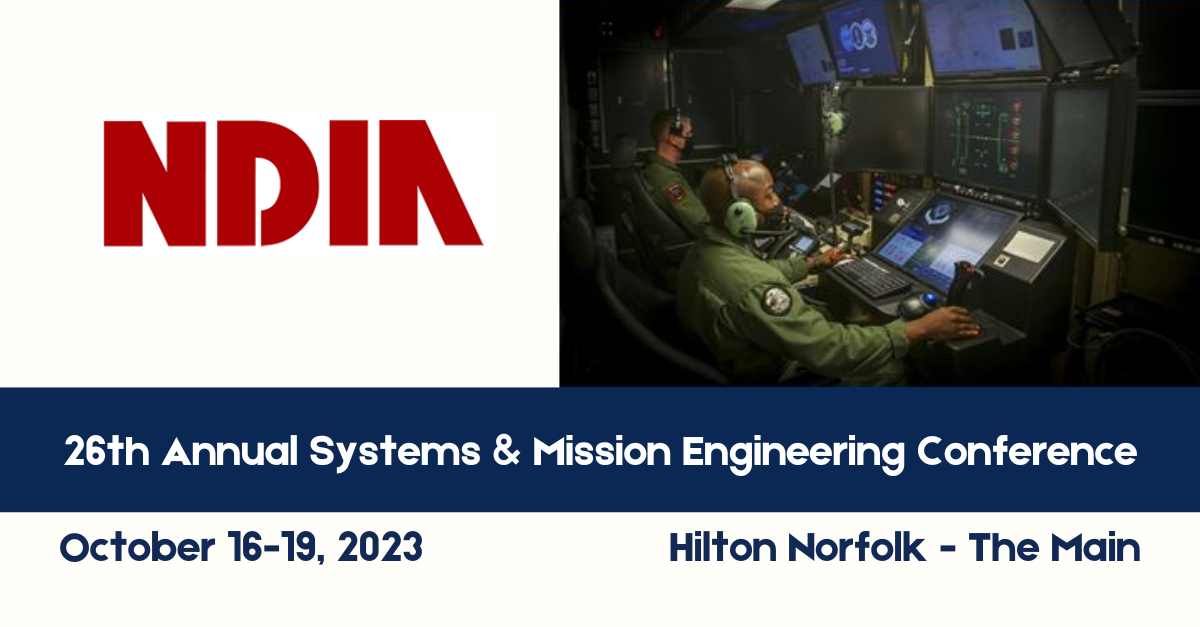 WHY ATTEND?
Connect – Network in-person with like-minded Program Managers, System Engineers, Chief Scientists, Engineers, and Managers from the Requirements, Design, Verification, Support, Logistics, and Test communities from both domestic and international government and industry.
Learn – In addition to the plenary session, the 2023 conference will offer over two days of multiple concurrent tracks.
Showcase – Highlight your company's products or services in front of the Systems and Mission Engineering community.
WHO ATTENDS:
Attendance numbers from 2022 SME conference 
NDIA has a policy of strict compliance with federal and state antitrust laws. The antitrust laws prohibit competitors from engaging in actions that could result in an unreasonable restraint of trade. Consequently, NDIA members must avoid discussing certain topics when they are together – both at formal association membership, board, committee, and other meetings and in informal contacts with other industry members: prices, fees, rates, profit margins, or other terms or conditions of sale (including allowances, credit terms, and warranties); allocation of markets or customers or division of territories; or refusals to deal with or boycotts of suppliers, customers or other third parties, or topics that may lead participants not to deal with a particular supplier, customer or third party.
Share this post via: