Paul McLellan was on assignment in Hong Kong last week so I attended the Linley Mobile Conference and was not surprised Intel did not present. During the networking sessions I asked more than a dozen people why and the answers were pretty focused on "Intel still does not play well with others" and "Intel's current mobile offerings would not hold up." Given that mobile is all about the ecosystem I would go with the former but the latter certainly has merit.
The Linley Group is the leading supplier of independent technology analysis and strategic consulting in semiconductors for a broad range of applications including networking, communications, PCs, servers, mobile, and embedded.
The presentations are now available on the Linley website, there is a quick registration but they are well worth the effort. Here are the presenters:
[LIST=1]
Linley Gwennap, Principal Analyst,

The Linley Group
Hezi Saar, Product Marketing Manager,

Synopsys
Ajay Jain, Director Product Marketing, Mobile Products,

Rambus
Peter Carson, Senior Director Marketing,

Qualcomm
Peter McGuinness, Director of Multimedia Marketing,

Imagination
Brian Jeff, Senior Product Manager,

ARM
Neil Trevett, VP Mobile Ecosystem,

Nvidia
Eran Briman, VP Marketing,

CEVA
Chris Rowen, Cadence Fellow,

Cadence
Jason Sams, Technical Lead,

Google
Pankaj Kedia, Sr. Director,

Qualcomm
John Min, Director, Solutions Engineering,

Imagination
Kurt Shuler, VP of Marketing,

Arteris
Markus Levy, President,

EEMBC
Dino Brusco, General Manager,

BDTI
Bing Yu, Sr. Architect, Manager,

Mediatek
Drew E Wingard, Chief Technical Officer,

Sonics
The Q&A sessions were pretty good but the networking was VERY good, especially Wednesday evening with the open bar. I just wish I could post some of the discussions but people talk to me "off-the-record" now that I'm infamous.
I finally met Eram Briman of CEVA after working with them for two years on SemiWiki. He is a very smart guy and quite funny after a couple of beers. His presentation "Always-On DSP for Mobile and Wearable Devices" was very good. I will have Eric Esteve our IP expert blog it in more detail. In fact that whole session "Delivering Always-On Capability" was excellent. Tim Saxe did a nice presentation on "Combining Hardware Coprocessing and Software to Reduce Always-On Power". Tim and I worked together at GateField many years ago so it was nice to reconnect. The other presentation in that session was "Architectural Requirements for Always-On Subsystems" by Chris Rowan of Tensilica fame.
The big takeaways from the conference and discussions for me were:
[LIST=1]
Intel is not serious about mobile and will probably exit
IoT is real but the wearable segment will be the focus for now
Always-On is a much bigger challenge than I had imagined
Linley puts on a very professional conference focused on technical content
I drink too much when the beer is free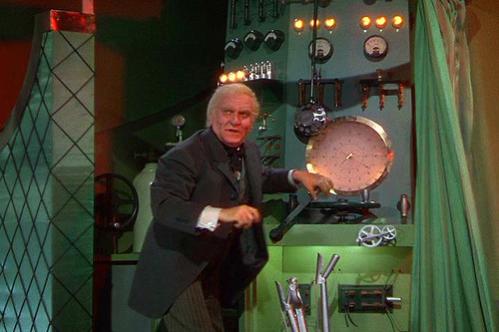 I invited some of the presenters to post blogs about their Linley experience on SemiWiki so you should see those over the next week or so.
To be clear: SemiWiki is NOT a Wizard of Oz website with a little man behind a curtain making scary noises so people will advertise. SemiWiki is an open forum (crowdsourcing) for semiconductor professionals. If you would like to post your experience from a conference or if you would like someone from SemiWiki to attend your event please let us know (an open bar is not required but it certainly helps).
Also read: Intel Lost $1B in Mobile Last Quarter
More Articles by Daniel Nenni…..
lang: en_US

Share this post via: