It's near-impossible to read anything today about electronic design for cars without running into the ISO 26262 standard. If you design airborne electronic hardware, you're likely very familiar with the DO-254 standard. But what do you do if you want to design a product to serve both markets? It looks like aircraft makers are increasingly turning to standard products, no doubt for reliability and cost, but they still need to hold those products to the DO-254 expectations they have embedded over many years. This presents both an opportunity and a challenge for chip and system designers – expanding demand but now required to comply with both standards.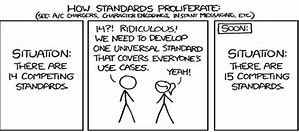 Does this mean you have to run two separate compliance teams? Hopefully it isn't that bad. Aldec have helpfully put together a webinar, hosted by an expert in these domains, to help understand where requirements are similar and where they differ between the standards. The speaker will wrap up with suggestions on how to effectively deliver compliance to both.
REGISTER HERE for this Webinar at 11am on Wednesday January 18[SUP]th[/SUP]
Abstract:
Increasingly, the DO-254 industry is turning to general purpose computing platforms to implement functionality with safety of life implications. This is creating opportunities for electronics to be developed that can be used to support both avionics and automotive applications. These two domains employ somewhat similar design assurance guidelines for electronic hardware found in ISO 26262 and DO-254. Each guideline addresses safety-requirements, design activities, verification and validation, and configuration management. In addition, specific attention is paid to proving the correctness of tool operations, as well as dealing with COTS.
This webinar will provide a high-level introduction to both ISO 26262 and DO-254 (along with the associated regulatory considerations). Guideline similarities and differences will be addressed when complying with the various life cycle activities and objectives. Data requirements of the two guidelines will be reviewed. The guidelines' approaches to dealing with complexity, safety requirement verification, tools, and COTS, both components and intellectual property will be highlighted. The webinar will conclude with the speaker's thoughts on how dual compliance can be achieved.
Agenda:
Quick Overview of the Automotive and Aviation Regulatory Domains

Structure and Overview of ISO 26262

Structure and Overview of DO-254

DO-254 Interpretation and Application (by FAA and EASA)

Similarities between ISO 26262 and DO-254

Differences between ISO 26262 and DO-254

Planning for Dual Compliance

Q&A
Presenter Bio:
Tom Ferrell is a software and airborne electronic hardware Designated Engineering Representative (DER) for the US Federal Aviation Administration. Tom is a co-founder of Ferrell and Associates Consulting, Inc. a certification and aviation safety consultancy. Previously, Tom has held senior technical positions at Science Application International Corporation (SAIC), Iridium LLC, and the Boeing Commercial Airplane Group. Tom holds a bachelor's degree in Electrical Engineering from Northern Illinois University, a Master's degree in Information Technology Management from Rensselaer PolyTechnic Institute, and a Master's degree in History from George Mason University. Tom is one of the technical editors for the third edition of the Digital Avionics Handbook, published in 2014 by CRC Press.
REGISTER HERE for this Webinar at 11am on Wednesday January 18[SUP]th[/SUP]
Share this post via: