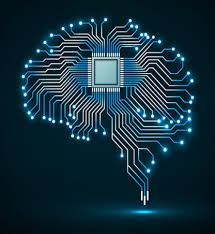 Connecting the Divide between Design and Manufacturing is an overarching theme within the ESD Alliance as these two essential semiconductor disciples become more reliant on each other. It's also the reason we're hosting  SMART Design, the first system-centric series showcasing advances in electronic system design to be held at SEMICON Europa held November 12 through November 15 in Munich, Germany.
SMART Design's program, "Designing Electronic Systems for Future Applications," includes presentations and a panel discussion underscoring how the increasing applications of advanced electronic system designs including automotive and medical pose new challenges that demand closer collaboration between design and manufacturing. Our goal is to create an opportunity for attendees to deepen their understanding of the links across Design and Manufacturing and throughout the supply chain. This will foster the collaborations essential to addressing technical challenges and ushering exciting new electronic products from concept to consumer.
The 2.5-hour program begins with Babak Taheri, Silvaco's CEO and CTO, who will assess "Next Generation SoC Design: From Atoms to Systems." "Near-Threshold Logic Benefits the Full Application Stack," will be addressed by Lauri Koskinen, CTO of Minima Processor. Next up will be "Deep Learning for Electronics Manufacturing" by Javier Cabello, software and vision engineer at Mycronic AB.
"Cloud-Accelerated Innovation for Semiconductor Design and Verification," a topic of interest to a wide audience, will be given by David Pellerin, head of worldwide business development, Hitech/Semiconductor for Amazon Web Services. Ian Campbell, OnScale's CEO, follows with another talk on cloud-based Design titled, "Cloud Engineering Simulation: A Game Changer for Engineers." The last presentation before a panel session is titled, "Addressing the 'New-Space' Paradigm Shift in Development and Production of High Reliability, Space Grade Semiconductor Components." The presenter will be Christian Sayer, field applications engineer from Cobham Advanced Electronics Solutions.
Noted industry executive Jim Hogan, managing partner of Vista Ventures, will moderate "The Risk of Obsolete Design and Verification Environments in the RISC-V Era," an ideal topic in the open-source era. Panelists include Gabriele Pulini, senior business development manager at Mentor, a Siemens Business; Silvaco's Babak Taheri; Adnan Hamid, Breker Verification Systems' CEO; Raik Brinkmann, president and CEO at OneSpin; and Paul Cunningham, corporate vice president and general manager of the System Verification Group from Cadence Design Systems, Inc.
SMART Design is scheduled for Thursday, November 14, from 2:30 p.m. until 5 p.m. in TechARENA 1, Hall B1. A networking hour hosted by the ESD Alliance and SEMI immediately follows.
Also debuting this year at SEMICON Europa is the SMART Transportation Forum led by SEMI's Global Automotive Advisory Council (GAAC) with presentations from the Design, semiconductor equipment and materials suppliers and automotive OEM communities. The SMART Transportation Forum, "Connected-to-Everything Automated Mobility," will be held Wednesday, November 13, from 9:30 a.m. until 3:30 p.m. in Room 14C at International Congress Center Munich.
As the SMART Design program offers, "Connecting Design and Manufacturing" is not only a catchphrase. While Design may be where electronics begins, it's not the whole picture. With the complexity of systems being designed and manufactured, connecting Design and Manufacturing must be more than just talk. Connecting them will enable smarter, faster, more powerful, smaller, more reliable and more affordable electronic products produced by the $2-trillion global electronic product manufacturing and supply chain. This is a huge responsibility. Meeting it demands cooperation and collaboration across multiple disciplines including semiconductor Design, packaging, software development, materials and manufacturing, system integration and testing.
We look forward to seeing Semiwiki readers at SMART Design at SEMICON Europa as we extend design expertise in the worldwide electronics industry by "Connecting the Divide between Design and Manufacturing.
Share this post via: