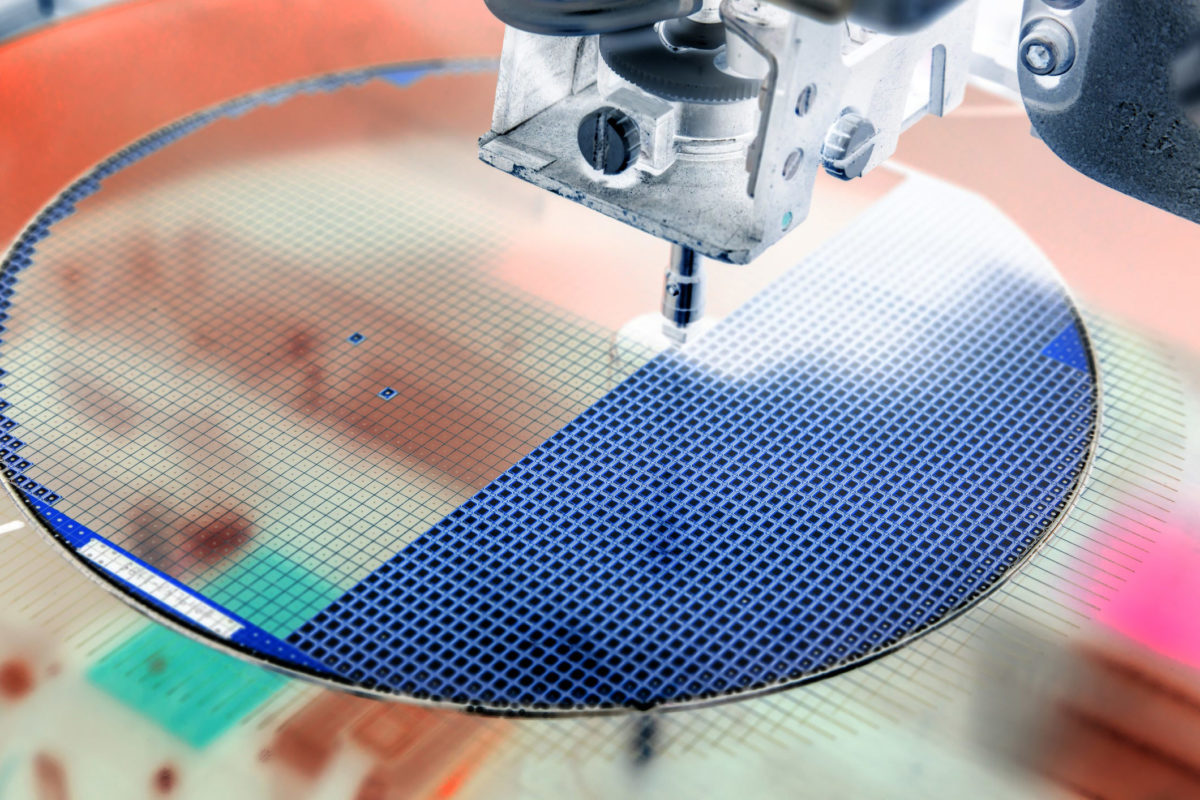 -Micron announces more production cuts & lower forecast
-DRAM will be negative- NAND sounds barely flat (for now)
-Capital spending to be cut to near zero- essential only
-Will the rest of the industry follow suit?
"The first cut isn't the deepest"
(Apologies to Rod Stewart)
When Micron first announced weakness in the memory market many months ago we suggested that capex cuts would be 50% or more as they were holding product off market to prop up pricing. We were roundly criticized for being too aggressive, but now its clear we were not even aggressive enough. When we are all said and done between 50% cuts this year and another 30% next year, Micron's capex spend will all but go to zero.
The company said that DRAM growth will be negative which is fancy speak for down. NAND doesn't sound much better with likely single digit growth if that.
Technology will grow production with zero capex
With advances in technology to new Moore's Law nodes , bit growth in production will continue through technology advancement alone without new equipment or facilities. Basically with zero capex spend , supply will continue to grow in the face of declining demand (not good).
This fact is also the same with every other memory maker from Samsung on down, so we will be floating in excess memory chips for a long time until demand picks up to absorb the excess supply brought about by technology advancements.
OPEC and memory producers are the same
We have written many times about the fact that memory makers are like oil producers in the OPEC consortium. They produce a commodity product which is highly dependent upon the supply demand balance. If demand slows they all have to have restraint and cut production proportionately or the whole will suffer.
Micron had better hope that Samsung shows restraint and also cuts spend so the flood of memory chips doesn't turn into a Tsunami. In the past Samsung and other aggressive memory manufacturers have cranked production in weak conditions to try to push smaller players out which is in large part why the US went from 7 memory makers to just one remaining, Micron.
Micron is showing proper restraint but cutting production but will the other members of the memory makers OPEC also cut or decide its an opportunity?
Oversupply will persist throughout 2024 probably into 2025
Given the cuts that Micron is talking about and the collapse of pricing we would expect 2024 to be a significantly down year with 2025 also potentially in question. With bit output continuing to grow with technology alone, its also clear that the down turn in capex to buy new equipment and facilities will be much longer , perhaps well into 2025. This is not unusual as many prior down cycles have been multi year downturns lasting as long as up turns
Dead cat bounces and false starts
We had been rather surprised that chip stocks had rebounded so quickly as many investors thought the down cycle was over and done in a week or two…. that's not how it works.
Stocks rebounded as some inexperienced analysts pronounced that the worst was over and it was time to go out and buy the semi stocks again. WRONG!
We have repeated many times, as recently as yesterday , that we had not hit bottom yet and that there is still downside to go through and we won't see upside for quite some time. Micron's announcement makes that crystal clear…..we would not be surprised to start to see job cuts out of Micron following Intel & GloFo's lead. Its going to be uglier.
Micron's projects will be delayed and/or canceled
Micron's new fab in Boise will clearly be delayed as need for additional capacity is nonexistent over the next several years. The fab after Boise in New York will clearly be pushed back even further.
We find it rather amusing that Micron could have a dog & pony show with the president in New York only a few short weeks ago, with the knowledge that the industry conditions were worsening and further cuts were needed. Duplicity.
The stocks
Obviously numbers need to come down a lot on Micron. The probability of red ink is increasing significantly. The obvious question is how low for how long? A lot of that depends on Samsung and other players in the memory market and how cooperative memory makers are. If Samsung takes a scorched earth strategy it could be ugly for a long while. Much will also revolve around this years holiday sales. If consumers buy sweaters so they can turn down the heat instead of a new DRAM and NAND laden IPhone then the semi industry will have a longer downturn.
This is kind of like Punxsutawney Pete telling us if spring is around the corner
Memory, because its a commodity, always suffers more and longer than IDM's or foundries. We see no reason to go out and buy the stock of Micron any time soon as we will not know the full extent of the down turn for quite some time and will likely get more bad news.
The obvious collateral damage is on the semiconductor equipment makers, already reeling from being cut off from a significant portion of the China market on top of a down cycle….this is just more bad news and confirmation of worst case fears.
In our view its likely that Samsung will behave rationally and cut capex significantly as well, at least on the memory side. Their projects in Texas are likely safe for now as they are logic and not memory (as far as we know), same for Intel in Ohio and TSMC in Arizona.
We see zero impact on ASML as memory makers are not first in line for EUV. As usual, LRCX is the most memory exposed of the equipment makers especially to Micron and Samsung. We will see who else cuts.
"The first cut is the deepest Baby, I know the first cut is the deepest"
Rod Stewart
About Semiconductor Advisors LLC
Semiconductor Advisors is an RIA (a Registered Investment Advisor),
specializing in technology companies with particular emphasis on semiconductor and semiconductor equipment companies. We have been covering the space longer and been involved with more transactions than any other financial professional in the space. We provide research, consulting and advisory services on strategic and financial matters to both industry participants as well as investors. We offer expert, intelligent, balanced research and advice. Our opinions are very direct and honest and offer an unbiased view as compared to other sources.
‌
Also Read:
Micron- "The first cut isn't the deepest"- Chops production & forecast further
KLAC- Strong QTR and Guide but Backlog mutes China and Economic Impact
LRCX down from here – 2023 down more than 20% due to China and Downcycle
Share this post via: