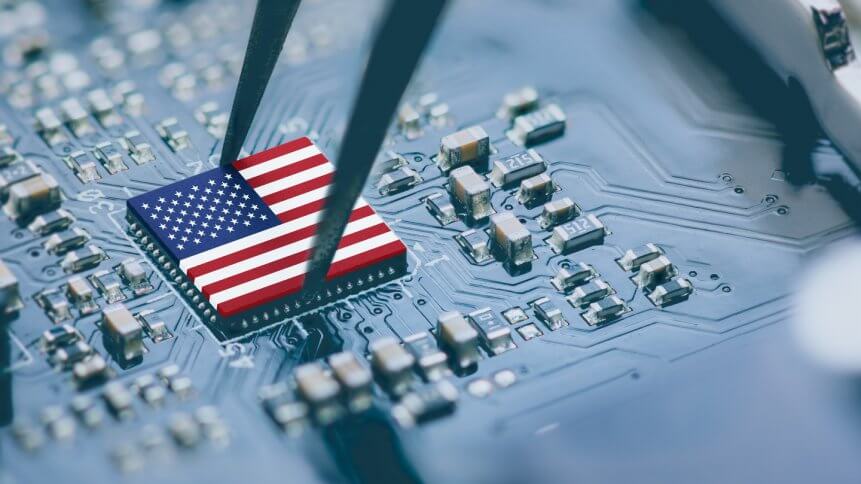 -Lam reports good quarter that is high water mark for cycle
-2023 WFE to be down more than 20%- Cuts spending & Hiring
-If we back out deferred rev outlook would be down for Dec
-Memory already Down & China down $2-$2.5B in 2023
Lam reports good quarter but likely peak of current cycle with clear drop
Lam reported revenues of $5.1B and non GAAP EPS of $10.42. Guidance was essentially flat at $5.1B +-$300M with EPS slightly down at $10 +- $0.75. Its seems quite clear that September 2022 represents the high water mark for the current cycle and we will likely see declines from here with 2023 WFE being down over 20%
Deferred revenues softens the peak and delays revenue decline
Deferred revenues increased another $500M from $2.2B to $2.7B. This represents in part, incomplete systems that have been shipped to be completed later when parts are available.
This tends to reduce the peak revenue and mask/delay the actual decline in business. In our view its likely that December revenue would have already been down more without the deferred revenue instead of appearing somewhat flat.
China and memory/down cycle impacts are similar
Lam said that the loss of China customers would represent a $2 to $2.5B loss for 2023. If we assume an over 20% loss in WFE that Lam projects overall the down cycle and memory weakness likely accounts for more than half of the expected declines in 2023.
China was one the biggest regions for Lam's business and is obviously not fully coming back from here if ever. It will take a while for China business to stabilize and we won't know for a while. Lam also commented that "China would be significantly lower" and Korea down as well.
Lam commented on the call that the down cycle could be longer than a typical down cycle given the amount of inventory that had been built up.
"We know how to operate in a down cycle" Lam cuts hiring & manages spending
The company clearly admitted that we are in a down cycle (for all those doubters out there who said its no longer a cyclical industry). The bigger question at hand is how long? This was a very overheated cycle and China was a big part of that overheating. Now a big slug of China is gone and not likely coming back any time soon.
Lam is taking actions by "managing spending" and "slowing hiring to critical hires only".
Lam remains mainly a turns business with strong competition
As we get into the down cycle, business for Lam will likely take a sharper downturn than others as it is mainly a turns type of business where orders are fulfilled relatively quickly in a normal environment. Lam does not usually have the luxury of a huge order book and backlog that ASML has. Customers can more easily cancel orders with Lam without fear of having to get back on the end of a long waiting line as is the case with ASML. This could potentially lead to a sharper business erosion as memory customers tend to hit the brakes very hard as evidenced by Samsungs prior cutbacks.
Pricing could erode as competition for remaining business heats up
In addition there are obviously many strong competitors to Lam such as Applied Materials, Tokyo Electron, ASMI, and others who all will be going after a much smaller pie. Its highly likely that pricing and therefore margins may be under pressure as it becomes more of a buyers market rather than the sellers market it has been for quite a while.
While Lam does have some unique market niches such as high aspect etch used in NAND, but the vast majority of product is more competitive and far from the ASML's monopoly on products.
The stocks
WE have very clearly telling investors to avoid Lam due to the risks and clear downturn we are now in. Its going to be quite a while, perhaps through 2023 and maybe beyond before we get an indication of when the cycle will bottom and start to turn.
The typical time to buy these stocks is just before they hit rock bottom in business and we are certainly far from that right now and not likely until sometime in 2023 at the earliest.
We would expect collateral damage to AMAT as they are very much in a similar boar with a similar outgoing tide as well as KLA to a slightly lesser extent due to the more unique products they have.
The main problem is that the tide is going out for everyone with perhaps the main exception being ASML due to its supply limitation and monopoly. Sub suppliers to Lam, Applied and others tend to be at the end of the whip that is about to be cracked. Most all of them have been through many down cycles before and also know how to batten down the hatches as well as Lam does.
We warned it was going to get ugly and here it is
We also warned about the China risk for many years and it clearly will have a long running negative impact. The semiconductor industry and the US will likely be better for it in the long run but in the short term, of the next couple of years, will obviously be painful.
But no pain means no gain and upcycles always follow downcycles
About Semiconductor Advisors LLC
Semiconductor Advisors is an RIA (a Registered Investment Advisor),
specializing in technology companies with particular emphasis on semiconductor and semiconductor equipment companies. We have been covering the space longer and been involved with more transactions than any other financial professional in the space. We provide research, consulting and advisory services on strategic and financial matters to both industry participants as well as investors. We offer expert, intelligent, balanced research and advice. Our opinions are very direct and honest and offer an unbiased view as compared to other sources.
Also Read:
Is ASML Immune from China Impact?
Semiconductor China Syndrome Meltdown and Mayhem
Share this post via: