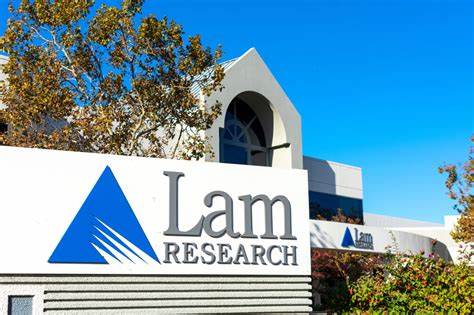 -Lam/Semisysco is a repeat of AMAT/Semitool
-Adds wet processing that larger companies lack
-Semisysco tools amazingly similar to those made by Semitool
-Lightning strikes twice for Ray Thompson
Deja Vu all over again
In a clear example of history repeating itself, Lam Research bought Semisysco, a company founded by Ray Thompson, in 2012, 3 years after he sold his first company, SemiTool to Applied Materials, in 2009 for $364M.
The tools made by Semisysco look amazingly similar, although updated versions, of the wet processing tools made by SemiTool back in 2009. These tools include an updated version of an SRD (spin rinser dryer) that has been around for decades as well as batch and single wafer wet processing tools.
Wet processing is always the overlooked stepchild
Wet cleaning and processing has always played second fiddle to plasma based dep and etch tools which are the rock stars of the front end process after the lead singer of litho. Tokyo Electron does track tools which spin on photoresist but cleaning and plating are different. Semitool was also first into copper plating years ago when copper took over from aluminum. Wet processing still plays a critical role but the large companies seem to view it as lesser technology and thus do not focus on it. The fact that large companies did not focus on it gave an opportunity to smart entrepreneurs like Ray Thompson to take up the slack.
Ray Thompson does it again
We didn't think that Ray Thompson would sit around and enjoy the coffee shop (Sykes) he bought in Kalispell Montana after selling SemiTool to Applied in 2009. He founded TG Tech and through that also founded Semisysco in 2012 along with Herbet Oetzlinger who also was a long time employee of Semitool. Herbert is a close member of the SemiTool "family".
Semisysco adds to prior purchase of SEZ
Lam had purchased wet processing company SEZ of Villach Austria in 2007 for $447M. Coincidentally Semisysco is in both Kalispell Montana, (Rays home town) as well as Villach Austria. It funny how coincidences go…..
More coincidences
In another strange family twist/coincidence, David Lam (not the same David Lam that founded Lam Research but close) is on the board of Semisysco representing a VC firm, Atlantic Bridge, which is a shareholder in Semisysco.
Easy acquisition for Lam
This is a very easy, convenient acquisition for Lam as it can slide into the former SEZ group. It gives them more capabilities in various processes but it is not much of a needle mover in terms of overall revenue
The stocks
We remain cautious/negative on the stocks and feel the run up of the entire group off of ASML's news was unfounded as it was unique to ASML and not an indicator that the down cycle is anywhere near over. While the downcycle will not be as bad as downcycles past , it is none the less going to take revenues down about 20% or so in 2024 so not to be so easily dismissed as over and done with
In our channel checks it is abundantly clear that orders are being both canceled as well as delayed and equipment makers are quickly rearranging the order book.
Semiconductor makers , with the clear exception of TSMC, are also negatively impacted.
Global Foundries announced a restructuring and layoff as its clear they will see a downturn in business as customers flow back to their preferred fab, TSMC.
In our view only TSMC and ASML are the most immune to the downturn. TSMC will keep its fabs full by taking back overflow customers who had to go to second and third tier foundries when TSMC turned them away.
ASML has an order book so long and strong they can't increase production fast enough due to the Zeiss limitation. Other companies not so much…..Lam, AMAT & TEL and even KLAC will see weaker business over time, especially into 2024.
The dead cat bounce of stocks is from the belief that the worst news is over (which it may be) but numbers still have to come down as the flow of news over the next year will remain generally negative.
About Semiconductor Advisors LLC‌
Semiconductor Advisors is an RIA (a Registered Investment Advisor),
specializing in technology companies with particular emphasis on semiconductor and semiconductor equipment companies. We have been covering the space longer and been involved with more transactions than any other financial professional in the space. We provide research, consulting and advisory services on strategic and financial matters to both industry participants as well as investors. We offer expert, intelligent, balanced research and advice. Our opinions are very direct and honest and offer an unbiased view as compared to other sources.
Also Read:
KLAC- Strong QTR and Guide but Backlog mutes China and Economic Impact
LRCX down from here – 2023 down more than 20% due to China and Downcycle
Is ASML Immune from China Impact?
Share this post via: