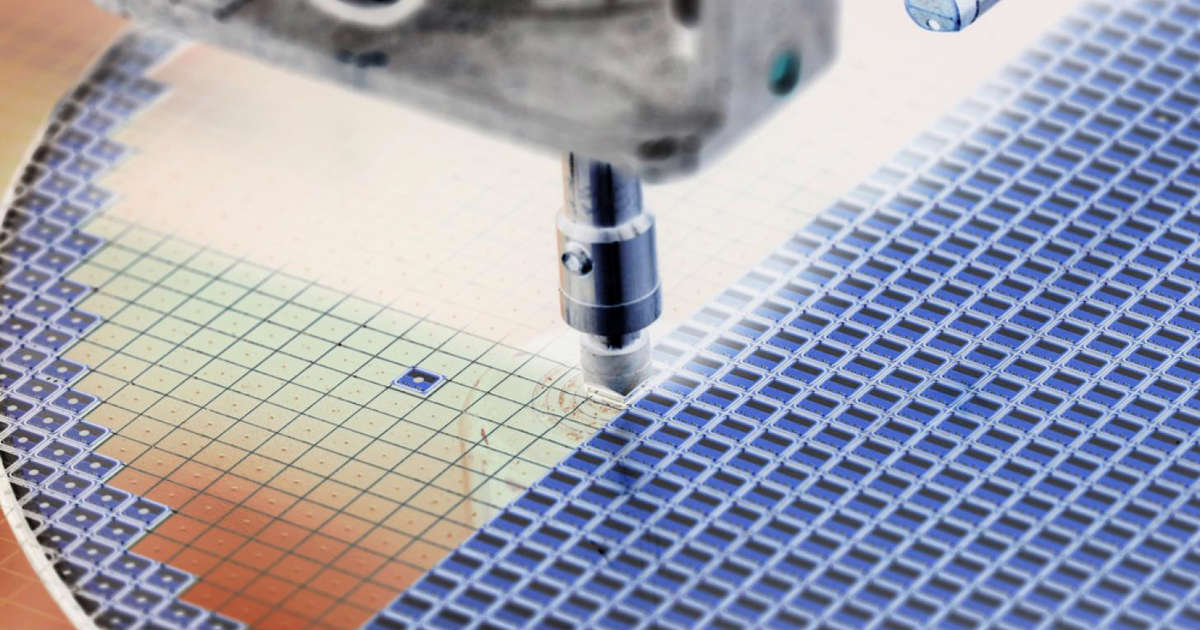 -KLA great quarter & guide as backlog mutes China/Economy
-Patterning starts to catch up to wafer inspection outperform
-China impact is limited to leading edge & specific customers
-Cuts in memory capex less impactful on KLA
KLAC reports strong quarter and good guide
Revenues were $2.7B with EPS of $7.06 versus street expectations of $2.6B and EPS of $6.21. Guidance is for $2.65B-$2.95B in revenues and $6.30 to $7.70 EPS versus street expectation of $2.6B and $ 6.15 Guidance is relatively flat but given the current environment thats better than some worst fears.
KLA has always been one of the more reliable financial performers of the group.
Softening outlook with WFE down 20% in 2023
Essentially echoing what Lam said last week, KLAC also expects a 20% or so decline in 2023 WFE. How much of that is China and how much is memory is not immediately clear as the China impact is still being calculated.
Foundry will ikely remain in the 70-75% of business range for the foreseeable future as memory spend in 2023 will be down sharply.
China is $100M impact in Q4 & $600M to $900M in 2023- still unclear
Impact from China embargoes is somewhat limited as much of the product is for trailing edge not contemplated by the controls. However, it is far from zero as KLA equipment is needed to start up new fabs which are mostly found in China. $100M of impact in the December quarter is quite mild as compared to the overall revenue picture. Management suggested that they were still figuring out the full impact of China as the situation is still relatively new and much clarification was needed
Rearranging the order book fills in gaps and smooths revenue
KLAC's backlog is second only to ASML with many products stretching out over more than a year. This allows the company to rearrange deliveries to fill in gaps of equipment that otherwise would have went to China with other customers in the queue.
KLA could get through most of a downturn on its backlog if the downturn does't last too long.-maybe just limited to 2023… KLA has always had a history of being able to "dial-in" numbers from existing backlog
Memory less impactful on KLAC than AMAT or LRCX. SK Hynix down 50%+ in Capex
KLA has always done more business in foundry logic and been weaker in memory. Memory capex is clearly being cut much more than foundry as we feel that most memory manufacturers are cutting roughly 50% as we just heard from SK Hynix recently which echoes Micron and others. This should also help KLA weather the storm more so than its peers who have a higher memory exposure, such as Lam.
Reticle catches up to wafer inspection
Wafer inspection has been doing fantastic and reticle inspection has been lagging for quite some time. Reticle inspection is also a bit of a "lumpy" business given large price tags and obviously KLA shipped a number of systems in the quarter. KLA has likely taken share against Applied in this market and/or delivered some new, higher price tag tools.
The stocks
We remain on the sidelines even in the face of what appears to be a relief rally or dead cat bounce in what is a weak outlook for 2023. Investors are obviously happy in that it could have been worse than it appears to be on first blush.
We think that investors may get soft again as growth slows or turns and the full extent of China is known as the year finishes out and 2023 comes into focus.
We also remain concerned about the macro economy and further deterioration of the overall semiconductor market.
Foundry/logic is certainly not immune from cuts and will likely see slowing into 2023. Investors will tire if revenues and earnings go flat or soft for a period.
We have been through many cycles and this one looks harsh given all the negative factors at play.
In the end, secular growth and technology spend will win out but we could have an ugly year or more to get through first and there will likely be opportunities to buy back in at lower valuations before growth returns for good.
KLA is well protected but not nearly as immune as ASML is but they are better than LRCX and AMAT. If we had to own semi equipment it would be ASML first and KLA second with perhaps some smaller cap consumables pays thrown in
About Semiconductor Advisors LLC
Semiconductor Advisors is an RIA (a Registered Investment Advisor),
specializing in technology companies with particular emphasis on semiconductor and semiconductor equipment companies. We have been covering the space longer and been involved with more transactions than any other financial professional in the space. We provide research, consulting and advisory services on strategic and financial matters to both industry participants as well as investors. We offer expert, intelligent, balanced research and advice. Our opinions are very direct and honest and offer an unbiased view as compared to other sources.
Also Read:
LRCX down from here – 2023 down more than 20% due to China and Downcycle
Is ASML Immune from China Impact?
Share this post via: