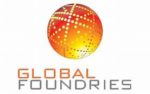 Website GlobalFoundries
GlobalFoundries is a leading full-service semiconductor foundry providing a unique combination of design, development, and fabrication services to some of the world's most inspired technology companies. With a global manufacturing footprint spanning three continents, GlobalFoundries makes possible the technologies and systems that transform industries and give customers the power to shape their markets. For more information, visit www.gf.com.
Introduction
GlobalFoundries (GF) Bangalore GlobalFoundries (GF) Bangalore is seeking a highly skilled and motivated semiconductor development engineer for an internship position. The student will work for embedded memory development in GF Bangalore. The responsibility includes design, characterization as well as documentation and verification for testing preparation and possibly silicon mask design.
Your Job
Circuit design, layout and analysis. – Verification (LVS/DRC) – Test and Hardware characterization.
Perform all activities in a safe and responsible manner and support all Environmental, Health, Safety & Security requirements and programs.
The intern/Co-Op will work directly with existing team working on embedded memory design, test, and analysis.
The intern will have the opportunity to learn about advanced semiconductor memory design The assignment would involve getting exposure to leading edge foundry EDA tools, design flows, and yield / design interaction.
Required Qualifications
Masters / PhD Student enrolled in an accredited program on Electrical Engineering, Computer Engineering, Computer Science, Physics, or related fields.
Preferred Qualifications
Minimum of 3 months experience with UNIX environment.
VLSI design courses / experience – Familiarity with CADENCE design system. – Familiarity with scripting language is preferred.
Excellent academic standing. – Strong written and oral communications skills. – Attention to detail. – Self-motivated; able to take ownership of assignments, develop work plans and proactively seek feedback to ensure objectives are aligned and met.
Team player; able to succeed in a dynamic, fast paced environment.
GlobalFoundries is an equal opportunity employer, cultivating a diverse and inclusive workforce. We believe having a multicultural workplace enhances productivity, efficiency and innovation whilst our employees feel truly respected, valued and heard.
As an affirmative employer, all qualified applicants are considered for employment regardless of age, ethnicity, marital status, citizenship, race, religion, political affiliation, gender, sexual orientation and medical and/or physical abilities.
All offers of employment with GlobalFoundries are conditioned upon the successful completion of background checks, medical screenings as applicable and subject to the respective local laws and regulations.
To ensure that we maintain a safe and healthy workplace for our GlobalFoundries employees, please note that offered candidates who have applied for jobs in India will have to be fully vaccinated prior to their targeted start date. For new hires, the appointment is contingent upon the provision of a copy of their COVID-19  vaccination document, subject to any written request for medical or religious accommodation.
Share this post via:
---