Webinar: User interfaces, library elements and their parameters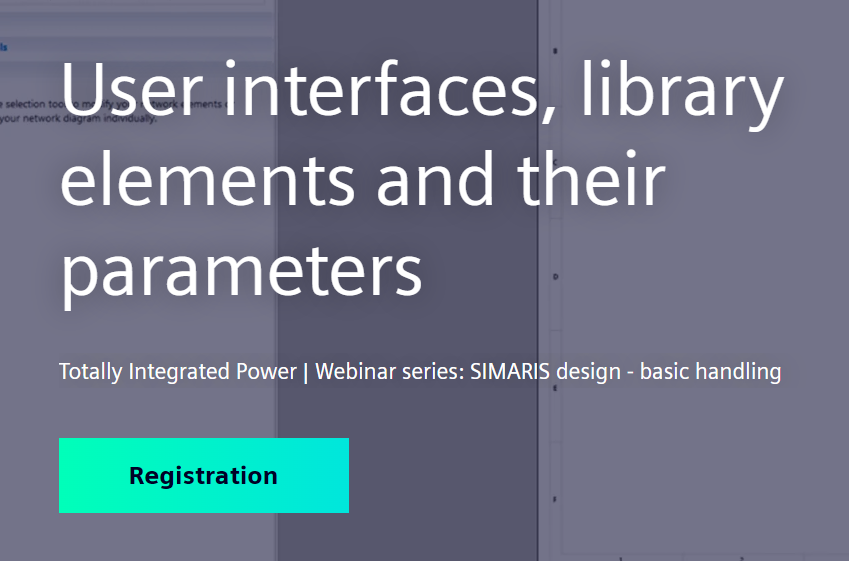 The network design software SIMARIS design facilitates electrical network planning, including short-circuit current calculation, on the basis of real products with minimum input and automatic dimensioning of all components. In this training you will be get able to handle the tool by your own and work with it.
This part gives you an deep overview about the handling of the user interface by introducing step by step the possibilities and elements of SIMARIS design. They are the base for effective working with the tool.
Content
Menu bar and theit elements
Navigation bar
Network design bar
Prerequisites
SIMARIS design not yet downloaded? You can do that here.
We are looking forward to meeting you in the event!
Share this post via: