Webinar: Reliability Challenges with Heterogenous Integration
November 16 @ 8:00 AM

-

9:00 AM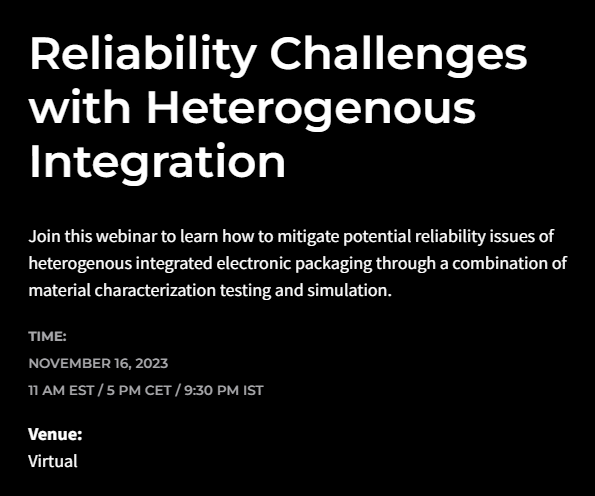 Join this webinar to learn how to mitigate potential reliability issues of heterogenous integrated electronic packaging through a combination of material characterization testing and simulation.
TIME:
NOVEMBER 16, 2023
11 AM EST / 5 PM CET / 9:30 PM IST
Venue:
Virtual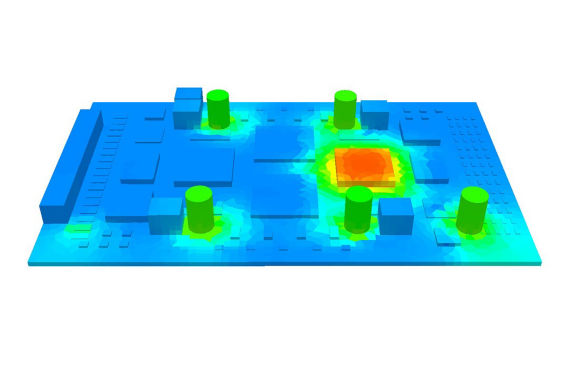 About this Webinar
Emerging technologies such as artificial intelligence, the Internet of Things, and 5/6G communication call for advanced electronic packaging architectures that must meet the demand for high computing speed and greater functionality. Heterogenous integration is driving computational speed improvements from a packaging perspective by shortening signal paths, given the recent slowdown of Moore's law scaling. Heterogeneous integration refers to assembling differently functioning chips into a single packaged component.
Though the speed of these devices has increased significantly, changes to the package architecture with new materials and designs introduce reliability challenges. The behavior of silicon vias and other novel packaging interconnections requires further study.
What You Will Learn
In this webinar, we will focus on:
Development of advanced package architectures
Mitigating reliability challenges by a combination of material characterization testing and simulation to predict durability
Who Should Attend
Electronics Packaging Engineers, Electrical Engineers, Mechanical Engineers, Reliability Engineers
Speakers
Jonathan Kordell
Share this post via: