Formal Verification Conference: Osmosis 2023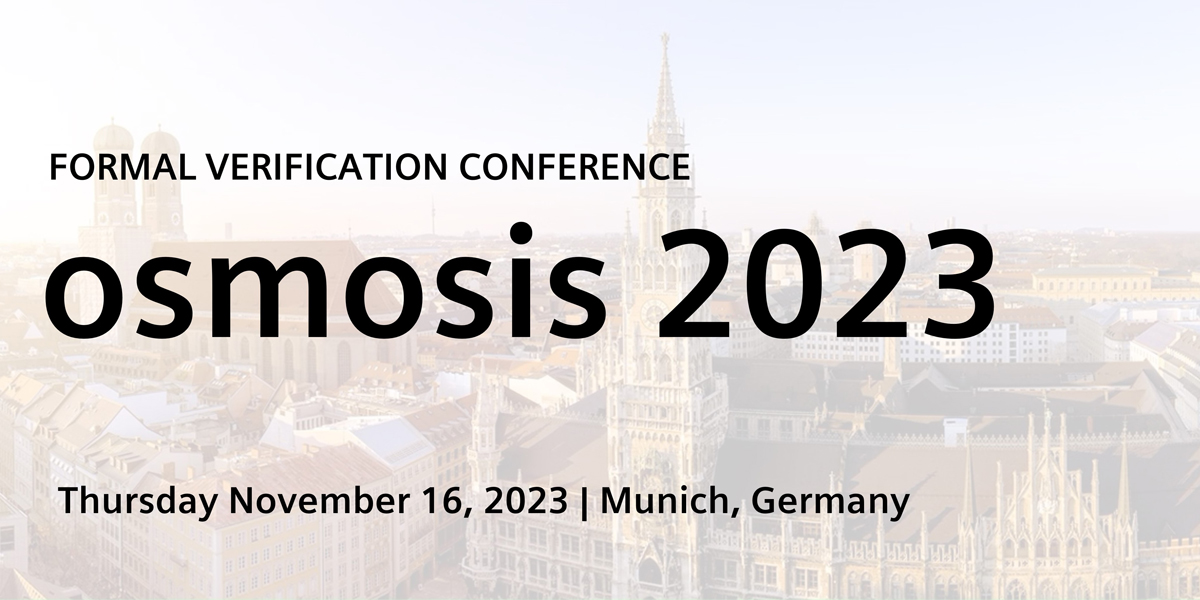 Osmosis: OneSpin Meeting on Solutions, Innovation, & Strategy
Presented by OneSpin: A Siemens Business
Osmosis is the name for all users' group events for customers and partners of OneSpin: A Siemens Business, provider of electronic design automation (EDA) tools for integrated circuit (IC) integrity verification.
Though the Osmosis name is an acronym (OneSpin Meeting on Solutions, Innovation, & Strategy), it was chosen intentionally because of what the term osmosis represents: movement in two directions. In this case, we wish to underscore a two-way transfer of knowledge, this being essential to the success and value of any users' group event. Osmosis includes presentations from OneSpin experts and users of our OneSpin 360™ suite of verification solutions. The event also provides an open forum for discussion and feedback. It is an opportunity for all participants not only to teach, but also to learn.
Osmosis events can take many forms. Some are physical gatherings, while others are virtual. They may center on a specific user community or industry vertical, or they might be open to a broader, global user population. One thing remains constant: we are dedicated to making each Osmosis users' group a vibrant, edifying conversation around OneSpin's quest to assure IC integrity.
Elevate your success with osmosis 2023
Osmosis is about sharing success in using formal techniques to solve verification challenges, and networking with our R&D experts and other attendees. As such, we have put together the following conference program covering a wide range of formal verification topics – along with delivering sneak-previews of our future product roadmaps.
Share this post via: