Webinar: MIPI A-PHY & MASS – Revolutionizing Automotive Connectivity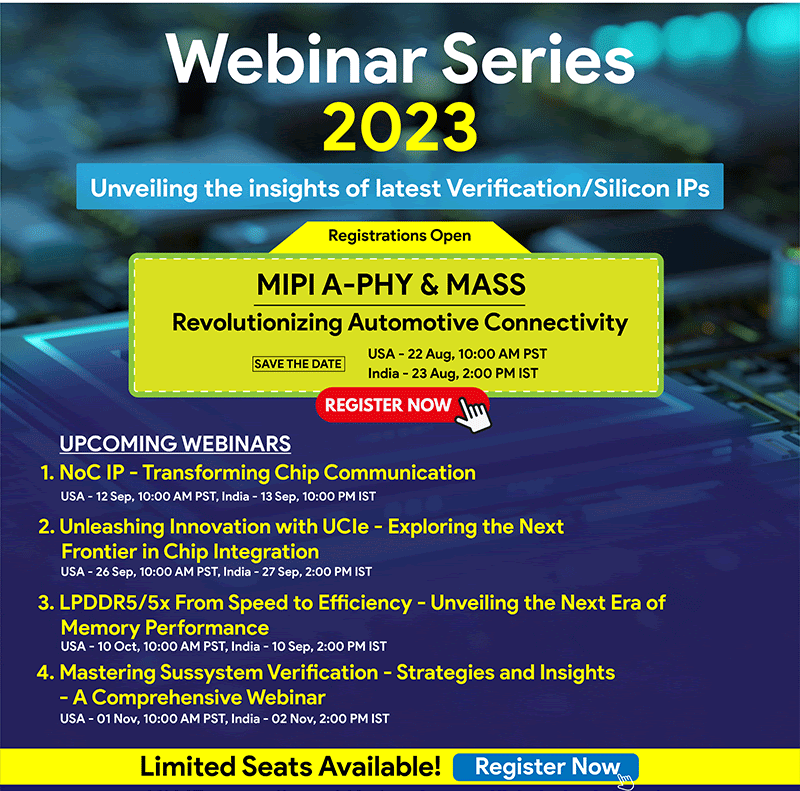 Webinar Topic
MIPI A-PHY & MASS – Revolutionizing Automotive Connectivity
Webinar Agenda:
Intro – MASS introduction
Usage – Full chip automotive systems from peripheral to processor and vice versa. E.g.Used in Radar, LiDAR, ADAS , etc.
APHY – PHY& Link layer for MASS
PAL – Protocol adaption layer for MASS
App – Application Layer For MASS like CSI2,DSI2, I2C, GPIO ,Includes FUSA protocols like CSE, DSE etc.
VIP – Truechip MASS Verification IP Solution
Who Should Attend:
Professionals working on development of Soc/IP/VIP level of MIPI A-PHY & MASS.
Professionals working on verification of MIPI A-PHY & MASS at Soc/IP/VIP level or any intermediate level.
People keen to know how MIPI A-PHY & MASS is shaping new era of ADAS, ADS and other surround-sensor applications, including cameras and in-vehicle infotainment (IVI) displays.
Freshers in the field of VLSI industry.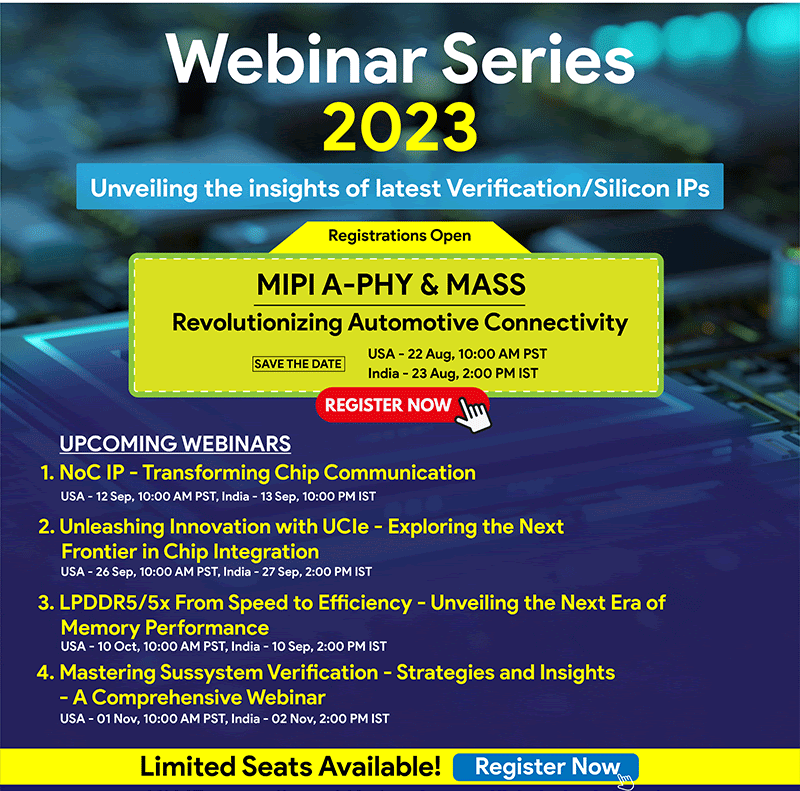 Registration Link For US/Canada Audience
Limited seats available – Register Now!
Date : 22th August, 2023
Time: 10:00 AM PST (US and Canada)
---
Share this post via: