Webinar: From Meta-atoms to a Centimeter-Scale Metalens: A Multiscale Approach
Join us to discover how Ansys Optics enables multiphysics design from meta-atoms to centimeter-scale metalenses by seamlessly leveraging the combination power of Lumerical FDTD, RCWA and Zemax OpticStudio.
Date:
Tuesday, November 28, 2023
Venue:
Virtual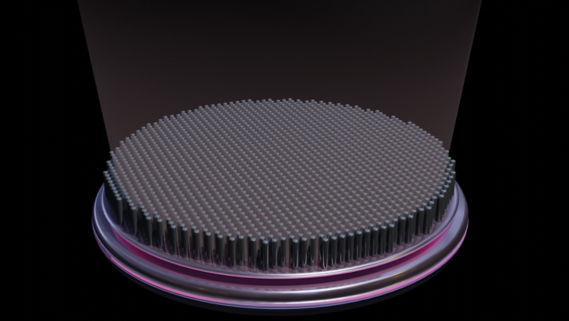 About this Webinar
Join us for an illuminating webinar where we tackle the challenges of designing and validating metalenses. These robust optical structures have promising potential to revolutionize optics with their multifunctional capabilities and compact form factor.
Discover how Lumerical FDTD, RCWA, and Zemax OpticStudio can empower designers to seamlessly capture design variations of meta-atoms within macroscopic metalenses using our integrated optics workflows. Compliment rapid RCWA/raytracing simulations of any sized metalenses with high precision FDTD simulations, ensuring accuracy in your optical solutions. Seamlessly transition from design to tape-out with our rapid GDSII generation, even for large metalenses housing billions of meta-atoms.
Overcoming memory and computational constraints is critical when scaling up metalenses, and we'll showcase Ansys' tailored tools and workflow for effortless integration of up to centimeter-scale metalenses into ray-tracing optical systems.
What You Will Learn
Design of meta-atom
Field propagation through metalens
Integration of cm-scale metalens into a ray tracing optical system
FDTD simulations of large scale metalenses with the power of HPC
Export into GDS format for manufacturing
Who Should Attend
Photonic and Optics Engineers and Designers
Speaker
Thibault Leportier, Senior R&D Engineer
Share this post via:
Details
Date:

November 28

Event Tags:

Website: