STKI Summit 2023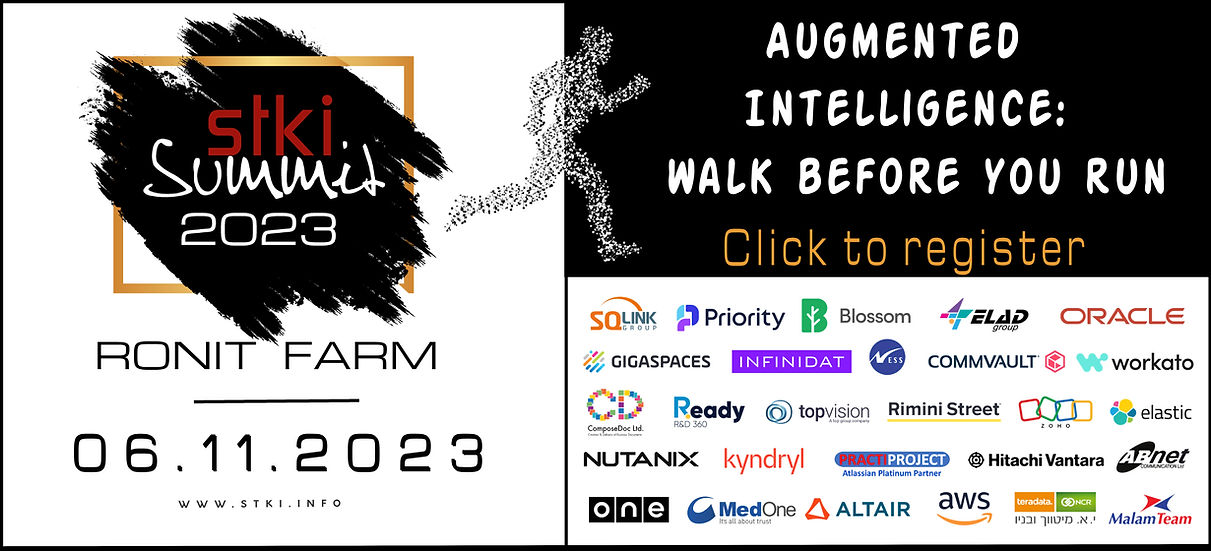 About STKI
Founded in 1992, STKI is the leading business technologies market research and strategic analyst firm in Israel.
Over 28 years of experience in the IT analyst sector and thousands of annual face-to-face interviews with key industry participants have enabled STKI  analysts to establish solid, long-standing relationships with customers. 
STKI customers include major IT organizations (government, financial institutions, telecoms, manufacturing, medical, education, etc.),  and IT suppliers/vendors (infrastructure and software suppliers, consulting and professional services firms).
STKI works closely with vendor senior management (strategy, business development, and marketing). Where end users are concerned, analysts meet with CEOs, CFOs, CMOs, CDOs and  CIOs (as with all levels of IT decision making) thereby attaining complete information of their technology as well as their business needs.
STKI's mission is to advise and analyze users of business technologies, as well as their suppliers, while conducting original research and providing advisory services regarding all parts of the technology puzzle.
Access to STKI's research team
Virtual meetings

Face-to-face meetings

STKI Analyst House Calls (for both users and vendors)

CIO STKI "Help Desk"

Inquiries

Surveys

Strategic Marketing & Positioning

Round Tables for users
Events, Webinars & Round Tables
Vendor Discovery Series (Newsletters and workshops)

Vendor Innovation Workshops

In-house Workshops

CIO Annual Bootcamp

CTO Annual Bootcamp

Brainstorming (based on Design Thinking) Workshops

STKI Annual Summit 

Round Tables for users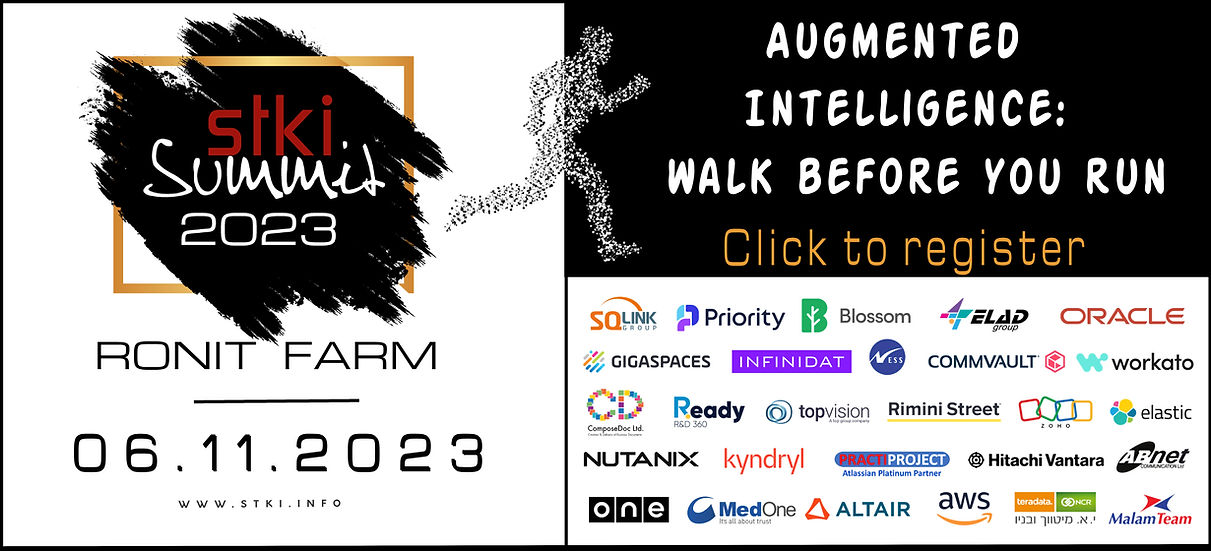 Share this post via: