RF & Microwave Design Seminar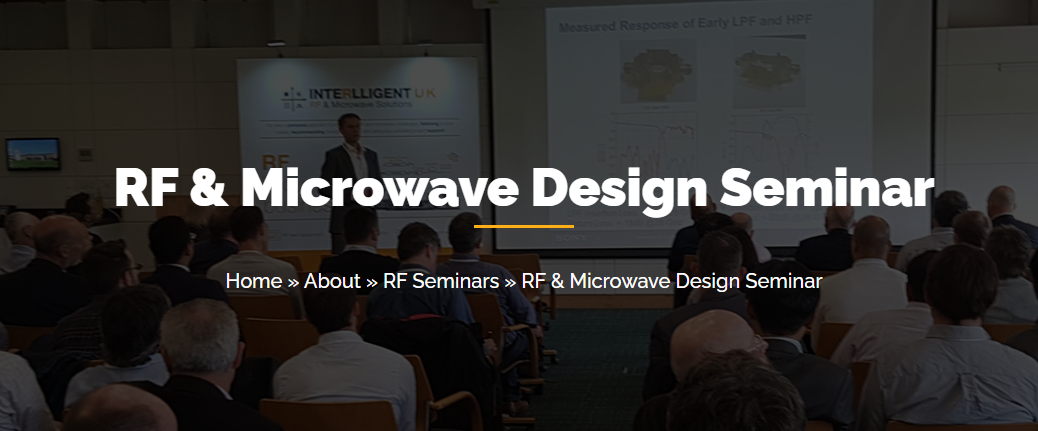 Interlligent UK

 is delighted to be holding its RF & Microwave Design Seminar once again, following a break due to Covid.
Thursday 30 November 2023
at the Møller Institute in Cambridge, UK.
The seminar will focus on advances in microwave engineering and technology, and will explore the latest developments in high frequency design and applications.
The confirmed list of speakers and topics include:
The quest for resilient satellite communications
Jeremy Turpin, Chief Scientist and Co-founder, ALL.SPACE Networks Ltd
An X-band pulse compression instrumentation radar for RCS characterisation
Alex Scarbro, Managing Director, Rathera Limited
How to design and develop custom MMICs
Liam Devlin, CEO, PRFI Ltd
Integrated simulation for comprehensive satellite mission support: from antenna design to radar signature validation
Fatemeh Hoveizavi, Lead Application Engineer, EDRMEDESO
Configurable high-power E-Band transceiver for low-cost, volume, terrestrial telecommunications deployment
Tudor Williams, Director of Technology, Filtronic plc
The GHz characterisation of soft materials
Paul Ben Ishai, Head of Dielectric & THz Laboratory, Ariel University
Contiguous mode power amplifiers in class BJF -1 : a robust design approach for 5G applications
Maria Merlyne De Souza, Professor of Microelectronics, University of Sheffield
Implementation of true time delay for wideband beamforming applications in an integrated RFSoC
Mike Roberts , Co-founder and Technical Director; Slipstream Engineering Design Ltd
As in previous years, the seminar will include a display area hosting selected companies from the RF and microwave industry. Please contact Joanne Lifschitz if you are interested in participating.
Share this post via: