Webinar: How to Boost Your Battery Production and Performance with NMR Technology
November 29 @ 5:00 PM

-

6:00 PM

Introduction
After an unprecedented rise of lithium-ion batteries, which have revolutionized all our lives, battery research and production has entered a new phase: the ambitious goal to ensure the safety and sustainability of batteries while boosting performance and scaling up their production. Meet Bruker's NMR experts to learn and discuss how NMR spectroscopy provides a suite of analytical capabilities to support your battery production and future innovations.
Webinar Overview
Nuclear Magnetic Resonance (NMR) spectroscopy is a powerful analytical technique for determining physical and chemical properties of matter. As diverse as the analytical issues within the battery value chain are, so are the different variants of this method.
This webinar will first provide a brief introduction to the basic characteristics of the different types of NMR instruments (AVANCE 300+ floorstanding, Fourier 80 benchtop, and TD-NMR benchtop) and typical techniques relevant for battery materials, and then move on to insightful application examples, focusing on liquid and pasty samples, as are brines, electrolytes, and slurries.
Wednesday, 29 November 2023, 17:00 CET
What to expect
Don't miss this opportunity to expand your knowledge how your battery research and innovation can benefit from applying modern NMR technology.
Our experts will pick crucial battery-related materials and explain how you can apply NMR spectroscopy to detect and quantify components in mixtures, gain insights into chemical processes, or derive physical properties crucial for economic production and battery performance.
Key Learning Topics
Discover how lithium, sodium, and boron ions can be quantified quickly and easily with the Bruker Fourier 80 Benchtop NMR spectrometer
Learn about the quality control of electrolytes using the Bruker Fourier 80 Benchtop NMR spectrometer
Get an insight into ion mobility and aging processes in electrolytes as investigated with an AVANCE-300+ floor-standing NMR spectrometer
Understand how TD-NMR spectroscopy provides physical properties of slurries to rank their stability
Who Should Attend
Battery manufacturers
Research and development organizations
Academic institutions
Material science organizations
Electrochemical and analytical chemistry organizations
Testing laboratories involved in battery research and development.
Government agencies involved in renewable energy and sustainability.
Investors interested in the battery market.
Battery technology experts and engineers
Speakers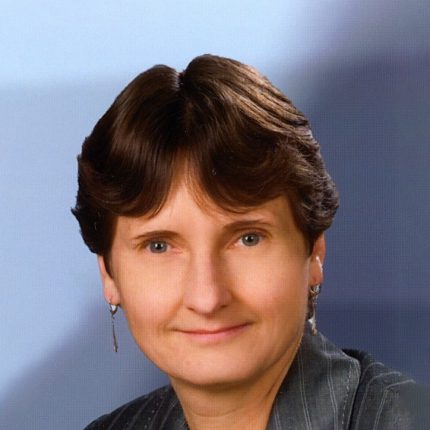 Andrea Steck Ph.D.
Principal Scientist – Bruker BioSpin (Ettlingen, Germany)
Andrea Steck joined BBIO Germany in 2010 to perform contract services, then stepped into food profiling development, acted as Quality Manager (ISO-17025), and now is responsible for supporting, developing, and driving AIC-DEV projects as Principal Scientist.
Andrea holds a PhD in Chemistry (TU Munich). She gained extensive experience in NMR pulse sequence development and structure elucidation (Berne, Switzerland), and in leading an analytical (NMR/MS/IR) laboratory in big pharmaceutical industry (Vienna, Austria). She then joined Bruker Austria as Manager Pursuant to Trade Law, responsible for contract services and customer acquisition.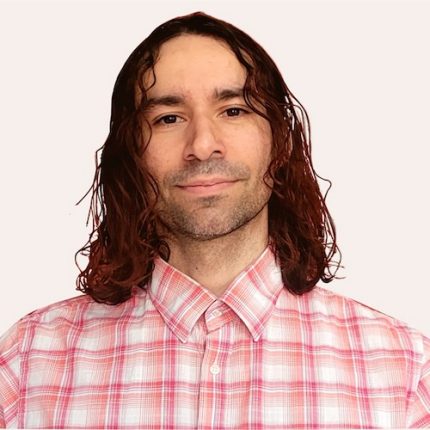 Marcio Cobo Ph.D.
NMR methods Developer – Bruker BioSpin (Ettlingen, Germany)
Marcio Fernando Cobo studied physics and holds a doctoral degree from the Institute of Physics of the University of Sao Paulo, Brazil. He worked on development of diverse methods in High Resolution (Solid State and Liquid State) NMR and Time Domain NMR.
Marcio joined Bruker in 2013, as a Method Developer, developing novel solutions to diverse fields, ranging from Polymer's characterization and Food quality control to Narcotics Profiling.

Bruno Chencarek Ph.D.
NMR methods Developer, Bruker BioSpin (Ettlingen, Germany)
Bruno joined Bruker in 2021, to develop methods related to R&D, authenticity and quality control based on NMR and TD-NMR technology for Clinical, Applied and Industrial markets. As well he is implementing new and optimized NMR pulse sequences and parameter sets for TopSpin and Minispec platforms, working closely with stakeholders and product managers on the conception of new NMR-based methods and processing algorithms for data analysis.
He holds a Ph. D in relaxation and diffusion NMR, and a Physics Master 's degree with emphasis in scientific instrumentation.
Share this post via: