Leti Innovation Days
June 21, 2022

-

June 23, 2022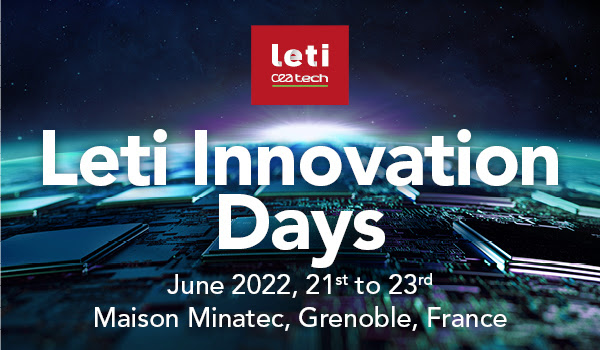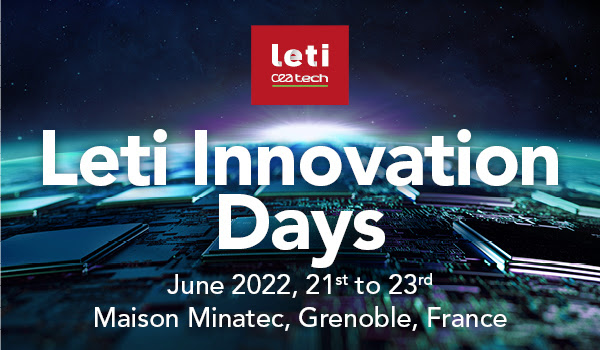 Next generation electronics to drive your business' value up
The chip shortage has brought with it an extraordinary boost to Moore's Law. Discover policy maker and tech leader strategic decisions on downscaling,
"More than Moore electronics" and other future technologies for components.
Identify key emerging technologies to grow your business.
Get back to real-life networking!
In-person event on June 21-23, in Grenoble, France
CEA-Leti 3-day flagship event featuring industry leader's presentations
A plenary session and 6 workshops
A plenary session will gather high-level keynote speakers to discuss novel tech strategies to foster outperformance. Attend our satellite workshops to discuss novel computing, the new space era, eco-innovation strategies, or learn how to expand your business abroad.
3-days exhibition
Join the exhibition floor, manipulate live demos and network with potential partners. Don't miss out the startup corner to learn more about the latest tech offer coming soon.
Business meetings
Arrange in-person business meetings to discuss your innovation projects with CEA-Leti's experts.
Share this post via: