ISTFA 2023
November 12

-

November 16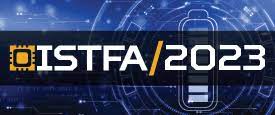 Plan today to attend ISTFA 2023!
Saving global resources by increasing energy efficiency is among the most significant problems that global society must address today. To achieve this, a major target is developing efficient and reliable power electronics devices for providing the required high-performing hardware components. Power semiconductors based on silicon carbide (SiC) and gallium nitride (GaN) technologies are becoming increasingly important since they allow smaller sizes, lighter weight, lower costs, and higher efficiency of power electronics systems. For these innovative components, there are still many issues to be resolved regarding the lack of robustness and reliability. This arises from significant failure risks during manufacturing and consequently may form roadblocking obstacles on the way to the mass market. The complexity of highly integrated SiC and GaN devices requires an in-depth understanding of defect formation and degradation mechanisms as well as adapted failure analysis methodologies.
Share your experiences and advance the industry and your career at the 49th International Symposium for Testing and Failure Analysis, the premier event for the microelectronics failure analysis community. We invite you to submit your work for publication and to present to the industry in Phoenix, Arizona, for the 49th year of ISTFA.
2022 ISTFA Winners
2022 Best Paper
"Differential Laser Voltage Probe: A New Approach to a Fundamental Technique"
(Emerging FA Techniques and Concepts)
Mr. Kristofor Dickson, NXP Semiconductors
2022 Outstanding Paper
"X-Ray Device Alteration Using A Scanning X-Ray Microscope"
(Emerging FA Techniques and Concepts)
Dr. William Lo, NVIDIA
2022 Attendees Best Paper
"An innovative technique for large-scale delayering of semiconductor devices with nanometric-scale surface flatness"
(Sample Preparation and Device Deprocessing)
Dr. Pawel Nowakowski, E.A. Fischione Instruments, Inc.
2022 Best Poster
"Decapsulating Small Outline Transistor (SOT) Packaged Devices using Acrylic Molding Technique"
Mr. John Michael Saputil, Analog Devices
2022 Outstanding Poster
"Applications of PVC and Progressive FIB Milling in Identifying Top-down Invisible Defect on Advanced Nodes SRAM Devices"
Mrs. Wiwy Wudjud, Samsung Austin Semiconductor, LLC
2022 Video Contest Winner
"Smartphone 3D-movie"
Mr. Allen Gu, Carl Zeiss Microscopy
Share this post via: