Indo Pacific International Maritime Exposition 2023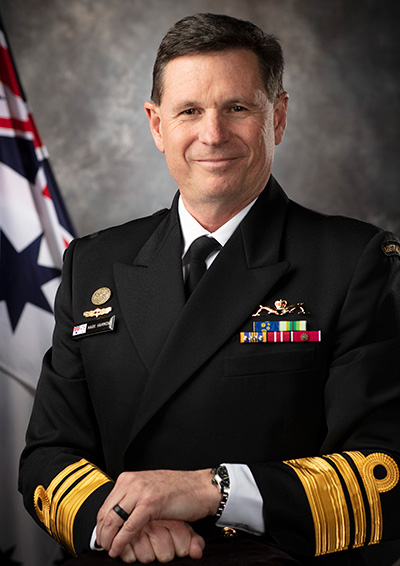 The Indo Pacific International Maritime Exposition is the region's premier commercial maritime and naval defence exposition, connecting Australian and international defence, industry, government, academia and technology leaders, in the national interest.
The three-day event is a platform for engagement and incorporates an international industry exhibition, specialist conference program featuring presentations and symposia from leading maritime institutions and networking opportunities.
Indo Pacific is strongly supported by the Royal Australian Navy, Australian Government Department of Defence and the New South Wales State Government.
Indo Pacific 2023 will be held 7-9 November 2023 at the International Convention Centre Sydney.
In all Indo Pacific 2022 provided the platform for:
More than 25,000 visitor attendances across the three days
736 participating exhibitor companies and 20 industry sponsors
More than 70 conferences, symposia and presentations, including the Royal Australian Navy's Sea Power Conference
115 official defence, industry, academic and government delegations
More than 40 nations represented, with 39 Chief of Navy Counterparts or their representative from around the world.
Royal Australian Navy at Indo Pacific 2023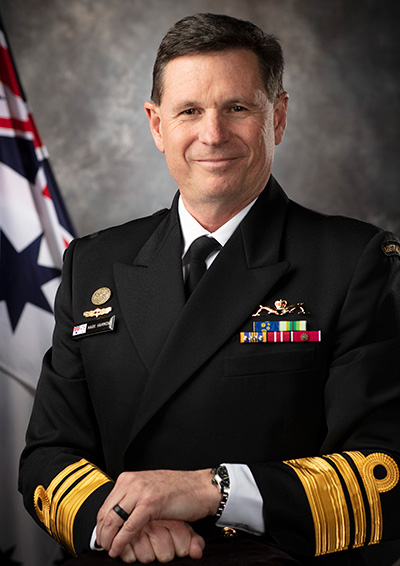 As a major stakeholder of the Indo Pacific International Maritime Exposition, the Royal Australian Navy will host the Indo-Pacific Sea Power Conference 2023 in conjunction with the exposition, drawing together naval and maritime security experts from around the world to explore the theme 'Fleet 2035: Sea Power and the Future of Maritime Warfare'.
Across the week of Indo Pacific 2023, Navy will also host a wider program of presentations, workshops, industry consultation and international engagement activities at ICC Sydney, many of which are complimentary and open to all accredited Trade Visitors, conference delegates, exhibitors, media and invited guests.
Read the official welcome from:
Mark D. Hammond, AO
Vice Admiral, Royal Australian Navy
Chief of Navy
The Location – One of the World's Great Harbour Cities. The ideal venue.
Indo Pacific International Maritime Exposition will be staged at the International Convention Centre Sydney (ICC Sydney) on the shores of Sydney Harbour. The Centre is just 2 kilometres from the Harbour Bridge and 3 kilometres across town from the Royal Australian Navy facilities at Potts Point and Garden Island. It is adjacent to the Australian National Maritime Museum and close to Sydney's overseas passenger shipping terminals.
ICC Sydney is located in Darling Harbour on Cockle Bay at the heart of its very own Sydney Harbour waterfront precinct. Set amongst restaurants, retail and a vibrant public domain, yet only a moment's walk to Australia's largest CBD and surrounding university and cultural quarters.
Featuring a striking contemporary design, leading technology and multipurpose spaces, ICC Sydney will be a beacon of innovation, learning and entertainment, connecting and celebrating leaders of invention, business, governance and the arts.
ICC Sydney is easily accessible by car, light rail, ferry and water taxi.
Appropriate to the role of Indo Pacific as a major international forum, the ICC Sydney at Darling Harbour provides world-class exhibition facilities in a spectacular harbour-side setting. Within close proximity to ship berths and moorings for participating vessels, it represents the ideal location.
Combining business with pleasure, Indo Pacific will also offer a range of quality hospitality options and meeting facilities.
Sydney Harbour, with its natural beauty and abundance of facilities, provides the perfect venue for shipboard hospitality. It also boasts a wealth of watercraft ideal for corporate entertainment or for ferrying guests to any participants' vessels that may be moored in the harbour.
Share this post via: