Enabling AI Vision at the Edge
November 12, 2020 @ 9:00 AM

-

5:00 PM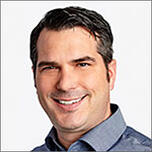 Webinar Overview
AI technology has enabled electronic devices with the ability to not only see, but also understand the world around it. It enables a wide range of applications such as; self driving cars, automated delivery robots drones, smart cities, augmented reality, intelligent home assistants, and much more. All of these require purpose-built SoCs to provide the optimal balance of performance and power. Learn how OpenFive's AI Vision Platform with CEVA's Vision and AI solutions can be customized for your end application.
Speakers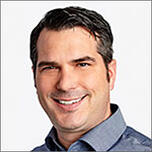 Jeff VanWashenova
Jeff is the Senior Director of Artificial Intelligence and Computer Vision Marketing at CEVA. Jeff is utilizing his fifteen years of experience in semiconductor sales and marketing to expand CEVA's Artificial Intelligence and computer vision product lines. He holds a B.Sc. in Electrical Engineering and a Masters of Business Administration from Michigan State University.

David Lee
David Lee is a Director of Product Management, SoC and Systems, and is leading OpenFive AI vision platforms. He has been designing and architecting systems for the past 15 years, including small wireless single board computers, mobile phones and tablets, and self-driving car computers.
About OpenFive
OpenFive is a solution-centric silicon company that is uniquely positioned to design processor agnostic SoC architectures.
With customizable and differentiated IP for Artificial Intelligence, Edge Computing, HPC, and Networking solutions, OpenFive develops domain-specific SoC architectures based on high-performance, highly-efficient, cost-optimized IP to deliver scalable, optimized, differentiated silicon.
OpenFive offers end-to-end expertise in Architecture, Design Implementation, Software, Silicon Validation and Manufacturing to deliver high-quality silicon.
Share this post via: