Electronics Asia Conference (EAC) 2023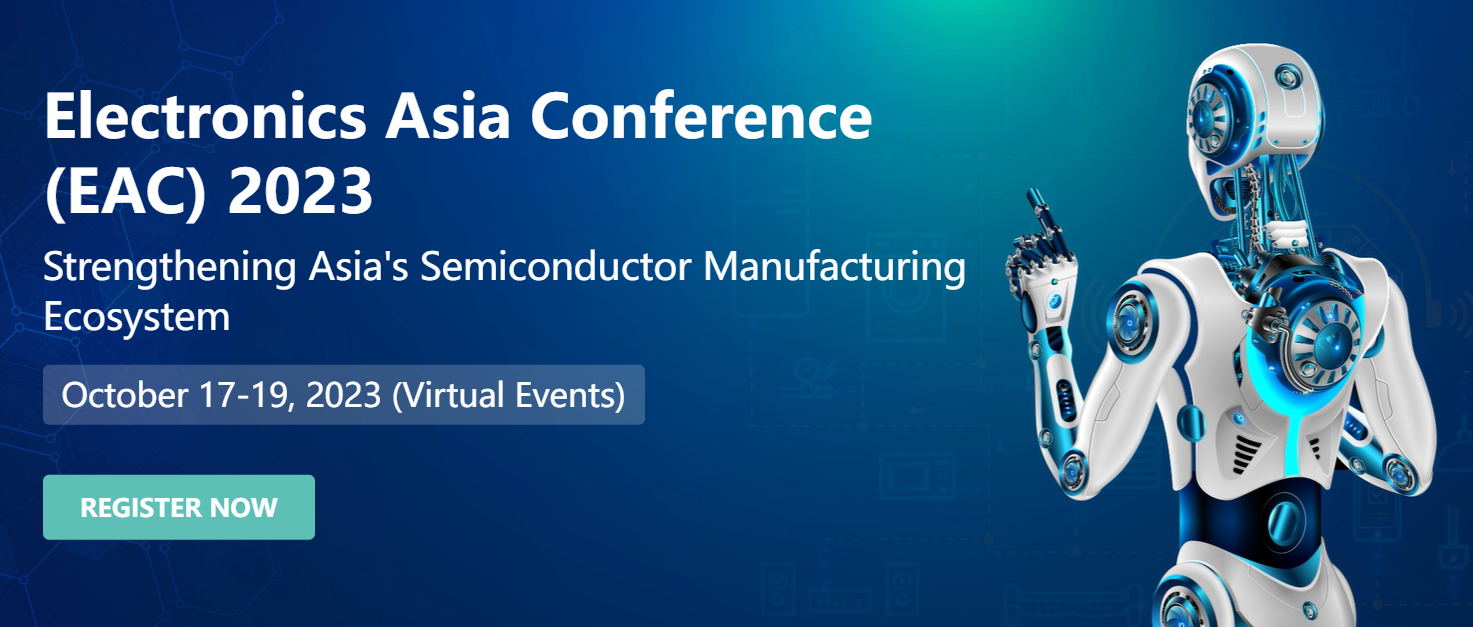 For its third edition, Electronics Asia Conference (EAC) will put the spotlight on trends and technology innovations that are driving the latest developments and new applications in sectors including Internet of Things (IoT), Artifcial Intelligence (AI), Embedded Systems, Industrial Automation, Smart Manufacturing, Supply Chain, and Wireless industries.

Track 1: Internet of Things (IoT), Artifcial Intelligence (AI) and Embedded Systems
The increasing availability of low-cost, low-power sensor technologies and high-speed connectivity, rising cloud adoption, and growing use of data processing and analytics are driving the growth of the global IoT market. Furthering this expansion is the increase in smart city initiatives worldwide, growing number of connected devices, and emerging 5G technology will further help IoT adoption worldwide.
Meanwhile, AI is proving to be a signiffcant revolutionary element of the digital era, and the continuous research and innovation from the industry are driving the adoption of AI and advanced technologies in verticals such as automotive, healthcare, and manufacturing. According to Grand View Research, the global AI market was valued at $93.5 billion in 2021 and is projected to grow at a CAGR of 38% from 2022 to 2030.Finally, the embedded systems market is expected to witness notable growth during from 2022 to 2031, growing from $89.1 billion in 2021 to $163.2 billion by 2031, according to Allied Market Research. This is attributed to an increase in demand for advanced driver-assistance system (ADAS) in electric vehicles (EV)s and hybrid vehicles, multicore CPUs in military applications, as well as the rise of 5G and development of 5G-based embedded devices, to name a few.
Day 1 of EAC 2023 will look at the trends, challenges, developments, and opportunities for growth in the IoT, AI/ML, and embedded systems industries.
Track 2: Industrial Automation, Smart Manufacturing, and Supply Chain
The COVID-19 pandemic has signiffcantly upended the global value chain, disrupting manufacturing and production, and the supply chains of almost every industry. On the upside, this has accelerated manufacturers' plans to increase their adoption of digitalization to transform their industrial processes. According to Allied Market Research, the global industrial automation market was valued at $196.4 billion in 2021 and is projected to reach $443.5 billion by 2031. This session will focus on industrial automation—what's driving it, the challenges, opportunities, and how semiconductor technology developments are enabling the transformation of the industrial sector.
Meanwhile, the pandemic has also created shortages in electronic components, particularly semiconductor devices. While there is already a fficker of light at the end of the tunnel, the electronics and semiconductor manufacturing industry is not out of the woods yet, so to speak. In this session, supply chain experts will discuss the current challenges, and strategies to implement should the industry encounter another global disruption.
Track 3: Automotive Electronics and EVs, and Wireless/RF
Even though 5G has not been widely rolled out yet, the industry is already looking at the next generation of wireless connectivity: 6G. Meanwhile, Wi-Fi7 is expected to make its grand entrance soon. And then there is Matter, the open-source wireless standard for home automation. Not to mention the continuing development in Bluetooth Low Energy (BLE).
Overall, it is a very busy year ahead for the wireless industry as manufacturers gear up to support these new standards and specifications.
Meanwhile, the automotive sector continues to be one of the key drivers of growth for the semiconductor industry amid the increasing electronics content in cars for safety, comfort, and entertainment, as well as the increasing trend toward vehicle electrification.
This session aims to discuss the key technologies driving the wireless/RF and automotive electronics industries, the challenges, opportunities, and what's next.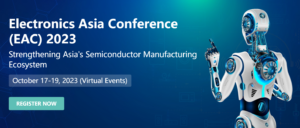 The conference sessions cover:
IoT, AI and Embedded Systems
(UTC+8) 9:00am – 17:00pm, Oct 17, 2023
IA and Supply Chain
(UTC+8) 9:00am – 17:00pm, Oct 18,2023
Automotive and Wireless
(UTC+8) 9:00am – 17:00pm, Oct 19, 2023
Share this post via: